Fly_dragonfly via Getty Images
You're done with the Christmas parties but New Year's Eve is just around the corner. How is your skin holding up in the midst of all the bubbles, late nights and canapes? Not great, we bet.
While the best approach to great skin is a balanced lifestyle, that can be easier said than done at this time of year. That's why face masks are pretty much the best beauty invention (after face wipes) -- because they help you fake an expensive facial or a full night's sleep when your complexion needs a little pick-me-up.
Hydration
Excess alcohol, not enough H20 and sun exposure all contribute to parched skin, not to mention if you're generally dry to begin with. Give your complexion a big drink with a face mask specifically formulated to boost hydration levels, plump, and add back much-needed moisture. Look for ingredients such as hyaluronic acid (which has the ability to hold 100 times its own weight in water), peptides and natural oils (jojoba, coconut, rose hip).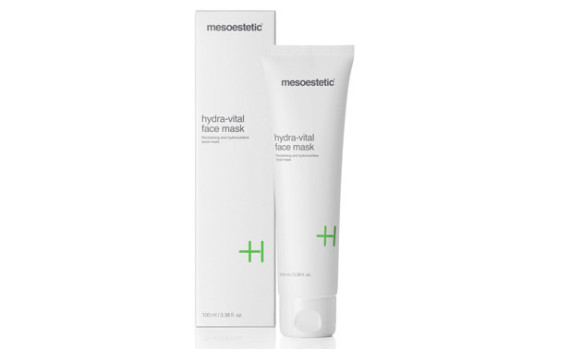 Mesoestetic Hydra-Vital Face Mask, $78, offers an intensive moisture boost. Formulated with hyaluronic acid, panthenol, and vitamins C and E to help prevent early signs of ageing.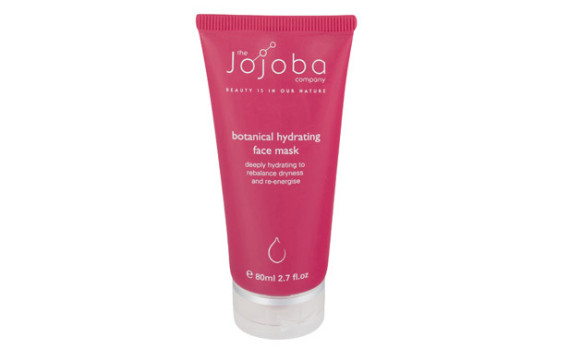 The Jojoba Company Botanical Hydrating Face Mask, $39.95, contains antioxidant rich ginko biloba, plumping marine collagen, vitamin B5 and organic honey to boost the natural hydrating qualities of jojoba. The result? Juicy, plump skin.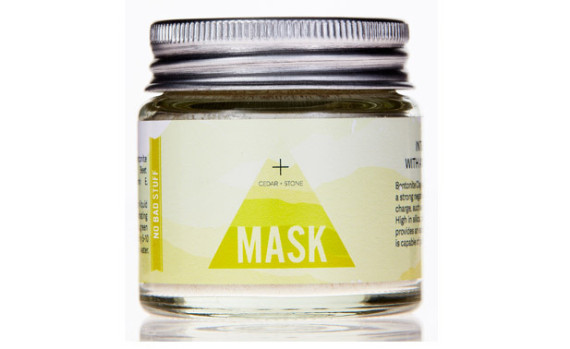 Cedar + Stone Face Mask, $38, is a powder mask that promises to aid dry, mature and sun damaged skin, restoring cells and smoothing fine lines. The high level of vitamin C provides tissue repair and aids in healing wounds faster than their natural cycle. Restoring the elasticity back into your skin and with it's anti-inflammatory/anti itch properties, this mask is perfect for mature, dry or damaged skin.
Clarifying
Often (but not always) in clay form, clarifying and refining masks are formulated for oily or problematic skins. Ingredients work to draw impurities out (so be prepared for a spot or two in the coming days as the gunk comes to the surface), shrink pores and regulate oil flow.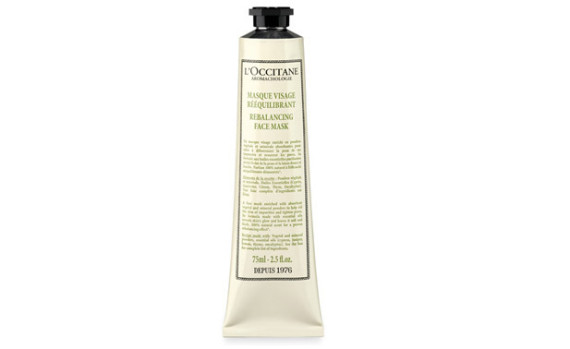 L'Occitane Aromachologie Rebalancing Face Mask, $52, works to remove impurities and tighten pores. The formula features absorbing vegetal and mineral powders to cleanse impurities, while essential oils help to purify and rejuvenate the skin.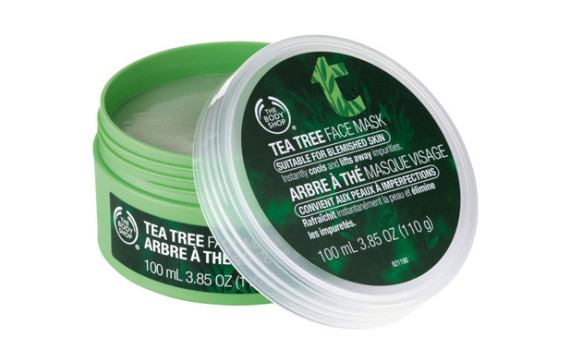 The Body Shop Tea Tree Face Mask, $22.95, removes impurities and absorbs excess oils. The mask soothes blemish prone skin leaving it clean and refreshed without drying. Suitable to use once or twice a week after cleansing.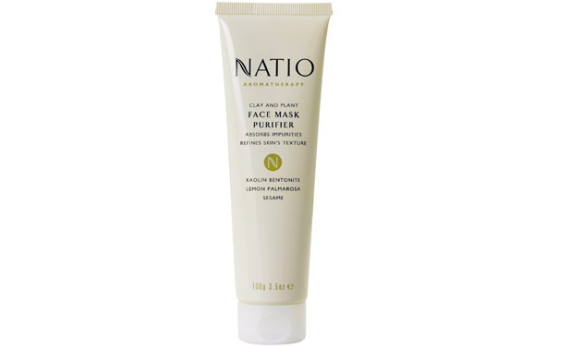 Natio Clay and Plant Face Mask Purifier, $15.95, contains kaolin which absorbs impurities, while bentonite helps prevent the appearance of blemishes. Pure essential oils of sesame, palma rosa and lemon gently hydrate. 10 minutes will unclog and tighten pores, rejuvenate tired skin and improve skin's firmness and texture.
Brightening
The 'whitening' trend began in Asia where it is believed that the fairer the complexion, the better. The trend has since evolved and is now more commonly known as brightening -- and these products work to lift away sunspots and even out skin tone, revealing a radiant, luminous complexion. Look for ingredients such as Vitamin C and Retinol.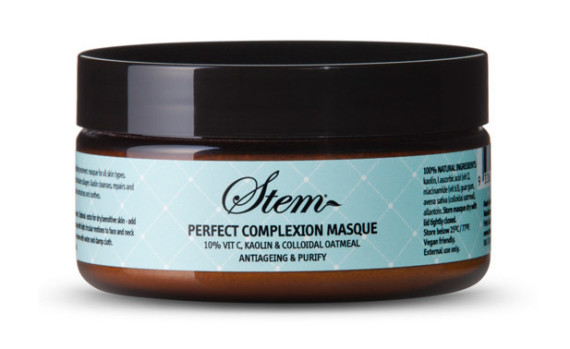 Stem Perfect Complexion Masque, $40, boasts a generous 10 percent of vitamin C which brightens dull skin and helps stimulate collagen. Kaolin cleanses, repairs and helps regenerate while colloidal oatmeal moisturises and soothes.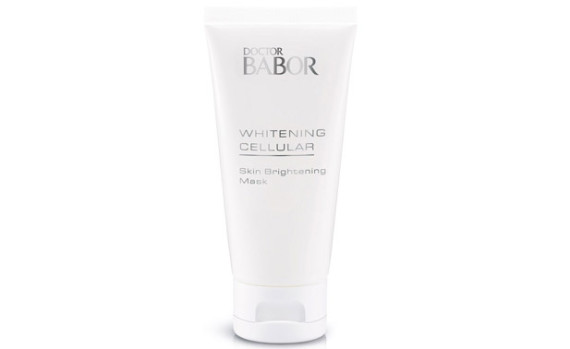 Doctor Babor Brightening Cellular Brightening Mask, $101, is a complexion lightening cream mask that reduces hyperpigmentation for an evenly pigmented, lighter skin tone. It has been formulated with vitamin E, meadowfoam seed oil and almond oil to restore radiance as it works to lift away dark patches.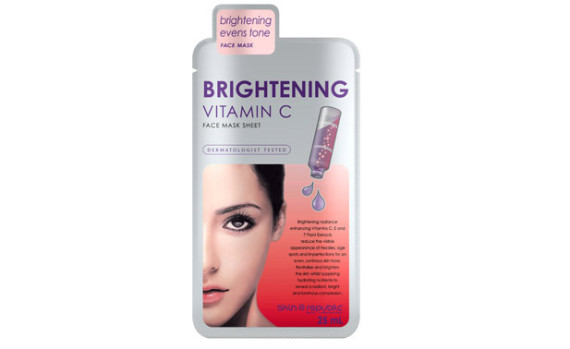 Skin Republic Brightening Vitamin C Face Mask Sheet, $7.99, offers surprising bang for your buck. It contains vitamins C and E, bearberry, mulberry and liquorice. It is also formulated with allantoin to smooth and promote cell replication, rosa centifolia to tighten skin and pores, green tea extract to rejuvenate, coffee bean extract to tighten and reduce the appearance of wrinkles and cocoa extract to fight free radicals. Not bad for $8!
Lifting
Lifting or firming masks are ideal for more mature, lived in skins. They work to tighten the outer layers of the epidermis, providing a lifted effect around jowls, neck, lip folds and the eye area. Firmer skin is 15 minutes away, without having to resort to surgery. Sure, it's temporary, but we'll take it!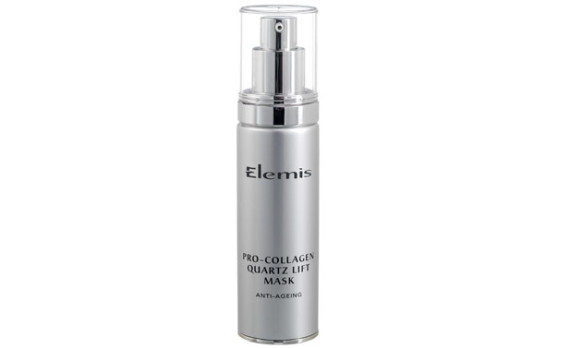 Elemis Pro Collagen Quartz Lift Mask, $120, combines firming quartz with padina pavonica, adaptogenic noni, moringa and argan tree oil to uplift and hydrate the skin, minimising the signs of ageing for a more youthful, firmer appearance. It will reduce skin crepiness, smooth out fine lines and give the skin a face lifting effect.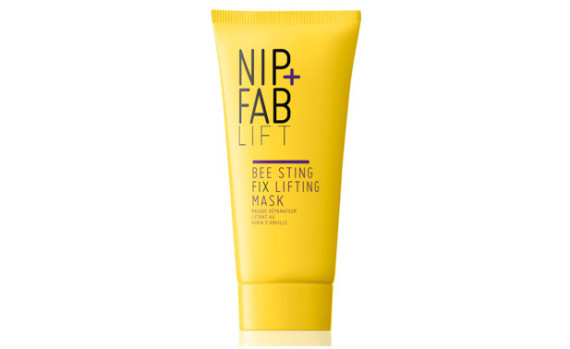 Nip + Fab Bee Sting Fix Lifting Mask, $21.95, combines bee venom (yep) with 3D express lifting effect technology. The bee venom works to control the facial muscles, increase blood circulation and gently plump out and firm the skin. It also fills and smooths fine lines and wrinkles. Propolis extract contains antioxidant and antiseptic properties to heal the skin.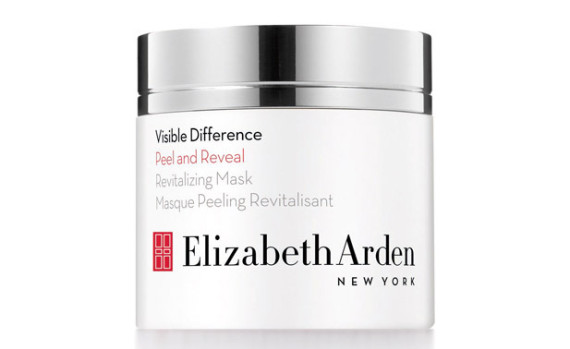 Elizabeth Arden Visible Difference Peel and Reveal Revitalizing Mask, $55, is applied with a sleek rubber paddle (like a day spa in your own bathroom). It works to exfoliate, retexturise and lift skin and dries in about 20 minutes. The mask then lifts off easily. Key ingredients include cabernet grape seed extract, a botanical complex, glycolic acid, salicylic acid, natural sugar extract and aloe vera.
Sheet masks
2015 was the year of the sheet mask. Huge in Korea, the trend became mainstream this year and for good reason. A cloth-like sheet is used to hold highly effective ingredients, often in serum form, and deliver the goodness to the skin by way of a physical face cover. Depending on the brand, they will treat a myriad of concerns and often more than one at once (which generally makes them more expensive). An added bonus is that you're pretty much forced to relax while it works -- if you walk around with it on it will likely slip off!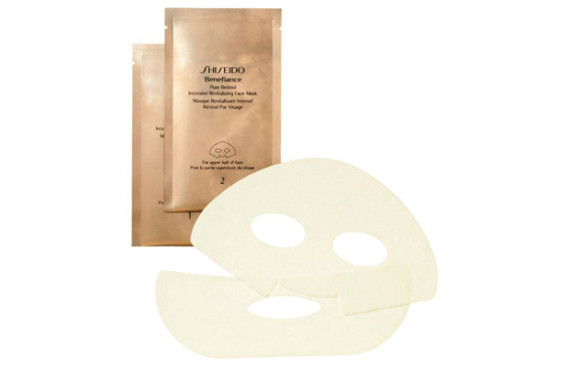 Shiseido Benefiance Pure Retinol Intensive Revitalizing Face Mask, $98 for 4, is a concentrated treatment sheet mask that encourages skin's natural recovery function and provides a rich infusion of moisture to help improve texture. Formulated with wrinkle-reducing pure retinol, it also contains beneficial vitamins C and E, hydroxyproline, hesperidin (a compound found in citrus fruits) and Shiseido Benefiance's signature ingredient, chlorella extract.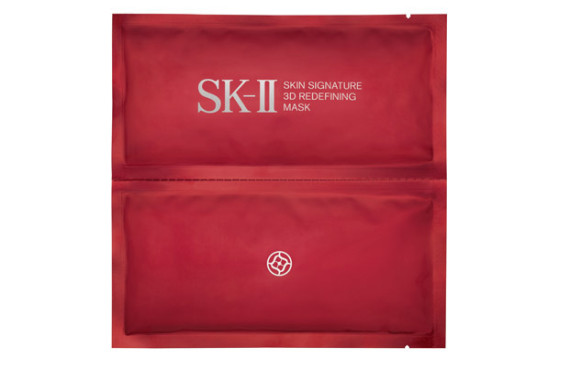 SK-II Skin Signature 3D Refining Mask, $190 for 6, is arguably the most well known cloth mask and certainly one of the most expensive. It covers the critical sagging points that are first to show the effects of ageing. The lower sheet helps to lift skin, enhancing firmness and elasticity leading to a more defined-looking jawline.
Jasmin Organics Eco-Cellulose Face Mask, $150 for 5, contains 100 percent natural ingredients including chamomile, calendula and echinacea extracts to calm skin, and aloe vera essence to tone facial muscles. The mask is contained in three woven sheets, and can be used two to three times a week after cleansing. Certified organic and Australian made.
Best on a budget
Skincare can be expensive, but it doesn't have to be. Your complexion would prefer an affordable, good quality product than none at all, and a lot of mass brands can afford to spend a lot of money on their R&D, meaning you're still getting cutting edge stuff on the cheap.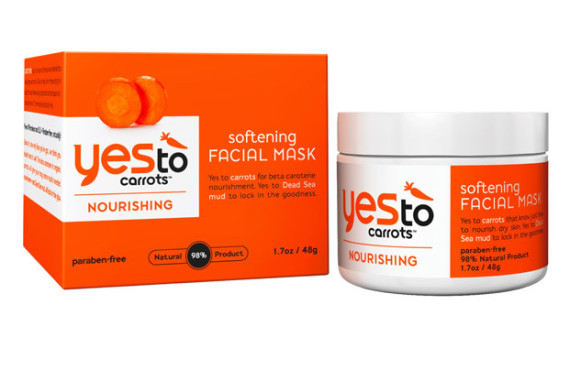 Yes to Carrots Softening Facial Mask, $23.95, is an exfoliating mask designed to tone, revitalise and purify the skin. Enriched with carrot seed oil, carrot juice, magnesium salts and antioxidants, this one little pot will last you ages.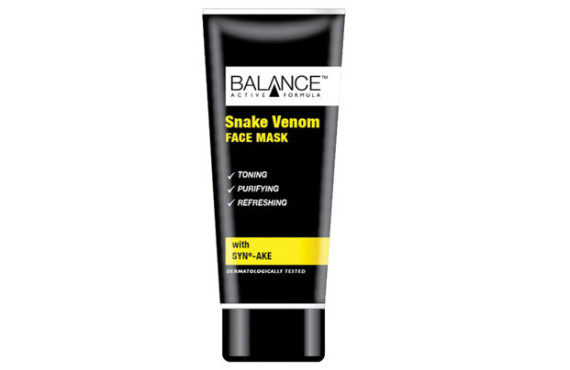 Balance Active Formula Snake Venom Face Mask, $9.99, gently exfoliates the skin to reveal a more radiant complexion. The face mask has been formulated with syn-ake -- a snake venom-like peptide (not the real stuff, thankfully!) that relaxes facial muscles and natural clay and orange oil to help draw out impurities.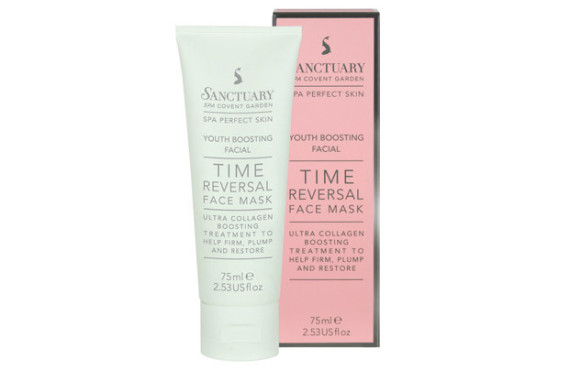 Sanctuary Spa Time Reversal Face Mask, $19.99, claims to leave the skin feeling immediately plumped, firmer and more supple. The treatment contains vitamins A, C and E and a specialised marine complex shown to increase collagen levels, helping to strengthen skin from within and visibly reduce wrinkles over time.
Best luxe buys
Money ain't a thing? Lucky you! If you've got cash to burn then skincare is a good place to do it. Luxury brands boast hero products in the hundreds, and sometimes thousands of dollars. It gives new meaning to putting your money where your mouth (and eyes and nose) is.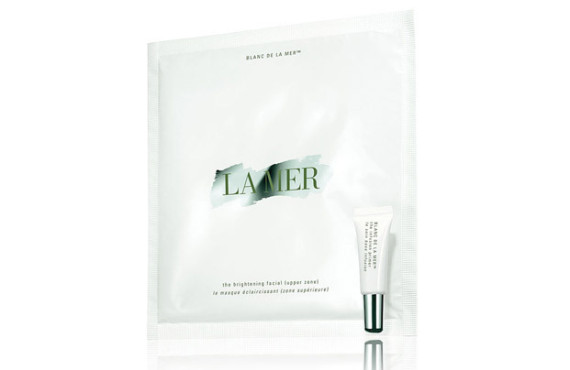 La Mer Blanc de la Mer The Brightening Facial, $350 for 6, is a two-step mask (helping justify the cost?!) that works to restore skin's translucence. Formulated with active ingredients including white algae ferment, vitamins, minerals, tourmaline, and La Mer's signature 'Miracle Broth', the mask leaves skin firm, refined and luminous.
La Prairie Cellular Hydralift Firming Mask, $195, is actually very affordable for such a high-end brand and is a good way to enter the luxury skincare game. This mask intensely hydrates and firms the skin while soothing and preventing future moisture loss.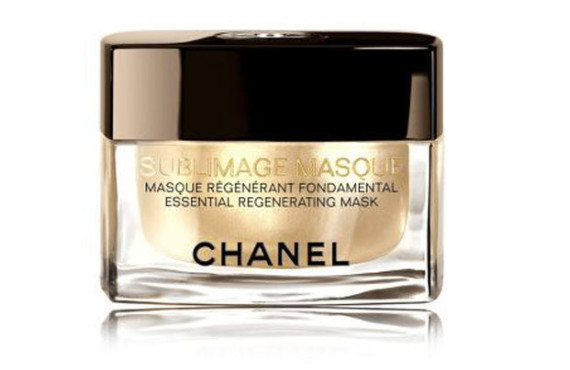 Chanel Sublimage Masque Essential Regenerating Mask, $285, is a luxurious cream mask that when applied with the provided spatual and brush, regenrates and softens the complexion. Luckily, a little goes a long way so you only need the finest layer. Tissue off after 10 minutes.