Bloomberg via Getty Images
Super savvy under-16 year olds are recognised as the generation that will have the biggest impact on the marketing strategy of businesses in the near future. They might not have much pocket money now -- but in ten years' time, they will be a spending force to be reckoned with.
Known as being part of Generation C, the under-16s are connected, well-informed and more 'product savvy' than any other generation. Gen-C has been described as not being purely age-based but a generation that is highly connected -- a generation growing up with electronic devices. So how a business connects with Gen-C has to be focused like never before.
From his experience working with Gen C brands, Qualtrics MD Bill McMurray believes marketers need to get inside the Gen C brain.
"Australian marketers and retailers alike are recognising that Generation C has more power than any other generation to impact businesses' marketing strategies. So how you connect to Gen C has to be focused like never before," McMurray said.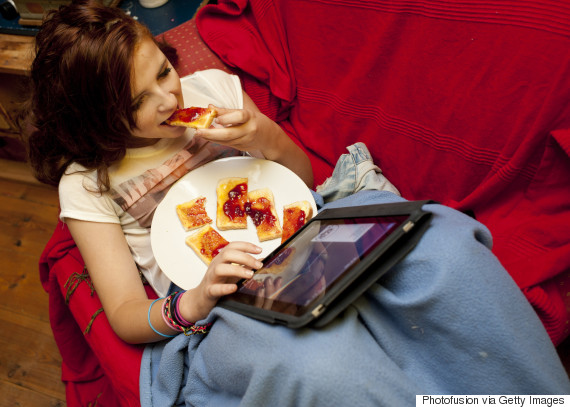 The under-16 year olds are the ones marketers need to capture due to their dependence on technology. Picture Getty
"They're used to having information at their fingertips. They've learned to communicate using technology rather than face-to-face. That's why many parents, when there's a tech problem at home, ask the kids to help because the kids of today know what to do. They're heavily into mobile devices and seek information very differently from previous generations."
"So if you want to engage with them, you have to have very easily navigable websites that are easy to use on mobile devices, not desktop screens."
McMurray told The Huffington Post Australia that data gathering needs to ask the right questions to get inside Gen C's mind, as well as knowing when, how and what the most powerful platforms are, to enable them to reach out.
"They have little patience for anything that can't be easily swiped and clicked. If they can't touch it, they won't use it. Data gatherers need to have surveys where people can swipe or click, or on a website they need to be able to navigate it easily. If it's difficult, their attention span is very low so they will leave."
"Smart data gathering means getting into their minds and making sure you provide them with short, sharp bursts on a mobile device so the transaction is 'frictionless.' These kids need to be able to get onto a website, find what they're looking for, move to a purchasing decision. If they hit a hurdle, they'll be gone."
"So it's important to find solutions to apply with a website intercept tool. That means when people appear to be having difficulty, or if they're sitting on a page longer than normal, you need something to intercept, such as a pop up screen, 'Can I help you find what you're looking for?' Or if they're on a shopping cart and put contents in and abandon it, they need a pop up to offer them a discount if they put a code in the box within the next five minutes"
Technology has evolved so fast, it's not easy for marketers to keep up. This means they need to make a bigger effort now than they did five years ago or risk missing a massive marketing opportunity.
"The platform provider needs to be constantly updating and providing new platforms. The best platforms to reach out to young people is mobile, It's got to be packaged in a way that looks good on a mobile device, on an easy-to-use website," McMurray said.
"My other advice to businesses is that there's no point gathering feedback on your business if you're not going to do something about it. You need to get feedback and analyse it with executive dashboards."
"Get feedback from customers and put it through an analysis engine. Then you need a system that gives you an action plan to make sure you're addressing everything. If you get negative feedback you have to act on it. If somebody has a bad experience with your business, and they let you know, if you don't fix it, they won't be a returning customer. You need a close-looped action plan so you can solve the problem and, with any luck, keep your customers."