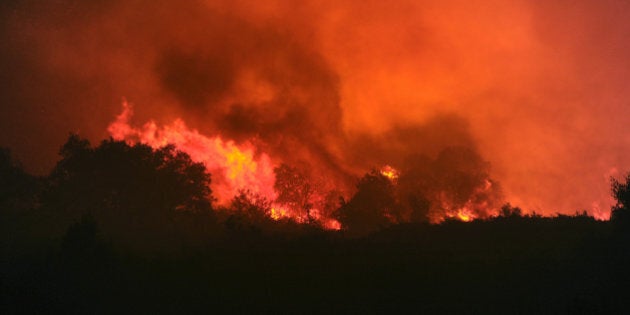 An emergency warning remains in place for several other Western Australian towns, including Preston Beach, Harvey, and Waroona.



Others are pledging to donate to assist those who have lost homes, possessions, or property.
"I am so sorry for your loss. I do not know how you move on from this but I am certain there will be lots of help out there for you to navigate through this horrendous situation you find yourself in. Many of us will donate as much as we can," Joy Devenish said on Facebook.
As details on what has happened in these small towns remains limited, local residents are turning to social media and community paper Facebook pages to share information and remain up-to-date.
Others are offering up their land to help house horses, pets, and other livestock placed at risk as the fires tear through paddocks and farmland.
"I'm in Pinjarra and have paddocks and stables too, as well as beds and can also have other animals," Jay Delaney wrote on the page.
"I can be a bushfire buddy, can take at least 10 horses in a single paddock. We are in Hopeland and require a buddy who can accommodate stallions if necessary," Fiona Wood-Ainslie wrote.
In November, Western Australia showed its support for victims of a bushfire in Esperance that burnt through hundreds of thousands of hectares of land and killed four people. Businesses and organisations offered donations, counselling, and support for firefighters.
The Southbound festival has been cancelled due to the safety risk posed by the fire but festival organisers are working to let ticketholders donate part or all of their ticket refund to fire victims.