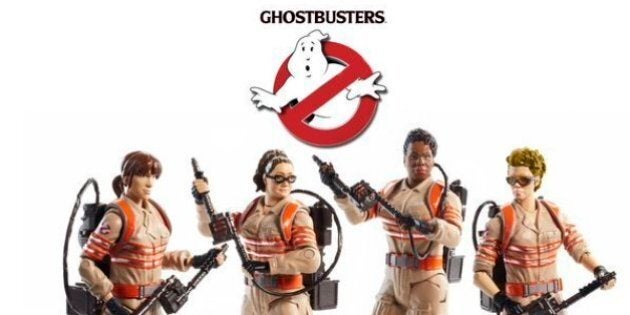 When it was announced that the new Ghostbusters film -- due for release mid 2016 -- would feature an all female lead cast, the internet erupted with praise and applause.
Directed by Paul Feig (who also created Freaks & Geeks and directed Bridesmaids), the upcoming Hollywood blockbuster is a breath of fresh air in an industry which heavily features males in action-hero roles.
It's little wonder then, that when on Friday Feig took to Twitter to reveal the Films accompanying Mattel toy prototypes that his followers were quick to provide positive feedback.
As one follower pointed out, the creators of the latest Star Wars merchandise could learn a thing or two from this, after the public were outraged to discover that female charaterRey was missing from Hasbro's "Force Awakens" Monopoly game.