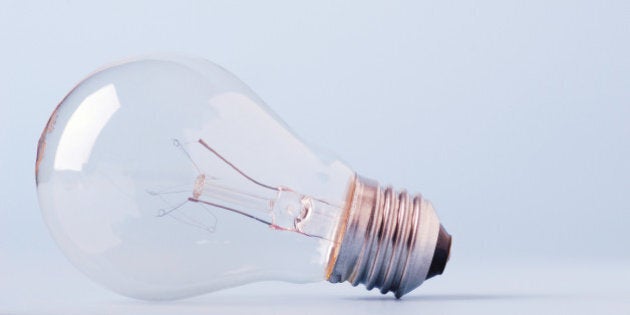 The 2016 Consumer Electronics Show in Las Vegas is underway this week, attracting the gadget-obsessed and next-generation innovators from all over the globe -- all set to showcase their groundbreaking ideas.
Those ideas, while still in their infancy, will make up the tech of tomorrow and for Melbourne-based entrepreneur David Clerk, 37, founder of General Innovation Australia and its joint venture partner Sengled, his app-controlled lightbulb "Sengled Voice" which will be awarded the 2016 CES Best of Innovation (Smart Home) -- is no exception.
With an engineering degree from Swinburne University and a management and marketing degree from Monash University, Clerk will join more than 3,600 exhibitors in showing a range of his inventions including award-winning "Sengled Snap." Due out in Australia this month, it's an outdoor lightbulb with an inbuilt infrared HD camera, speaker and microphone which combines safety and security with an energy efficiency LED light -- all controlled through your smartphone.
"Our whole mission was to make it as simple as changing a lightbulb -- as cliche as it sounds. Once you've downloaded the app, it ties in with your existing wi-fi system and connects with the lightbulb through Bluetooth," Clerk told The Huffington Post Australia.
Clerk will also collect a Best of Innovation Honoree Award for the second year in a row this week, which comes just one month after Prime Minister Malcolm Turnbull's announcement of a $1.1 billion innovation plan designed to encourage innovation, entrepreneurism and small startup businesses.
With Clerk's invention, in-wall light switches, security systems and wireless speakers will become a thing of the past, thanks to your smartphone's ability to control such inconveniences with the tap of an app (for those who enjoy in-shower music, you'll no longer have to risk water damage on your speakers -- Clerk's "Sengled Voice" invention plays your music through the lightbulb).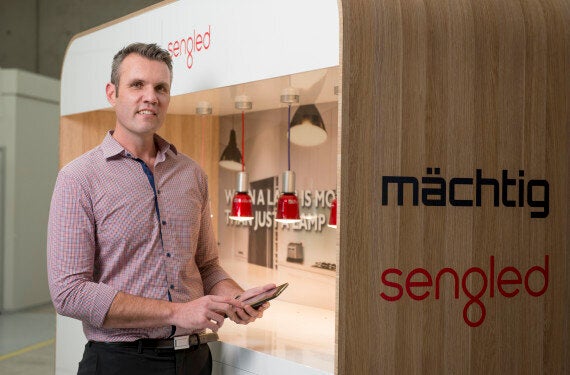 Melbourne-based David Clerk is the founder of General Innovation Australia.
Overseas? You can control your lights from anywhere in the world, monitor who's coming and going from your home (it has face recognition), hold a two-way conversation and it will also detect sound, so you'll be alerted if say, for instance, there is glass breaking.
"People are actually blown away, they've been very receptive and really positive," Clerk said.
Although, Clerk admits cracking an entirely new market hasn't been without challenges.
"When you're creating a completely new market segment as well it being a product that's never been seen before, a lot of what we are doing is about creating awareness and getting people to see and experience the product for themselves," Clerk said.
Which is why Clerk and his team have built a two-storey smart home at their stand this week.
"Customers can come and sit down in the house, watch the flat screen TV and listen to the surround sound coming from the roof -- through the lightbulbs. We're also streaming the in-built HD security cameras to let customers see the quality of the camera and they can adjust and play with the lighting themselves through their phone," Clerk said.
Over 165,000 people from 150 countries are in attendance at the 2016 CES show, with many eyes focused on the new technologies around home products.
Think: light systems programmed to wake you up in the morning, keyless entry into your home and smart bed sensors that track your sleep cycle overnight.
"The most exciting part for us is the fact that we've been able to do what Apple did to the iPhone in combining an everyday lightbulb with all these great things. You don't need speakers anymore, you don't need cameras, you don't need wifi range extenders," Clerk said.
The next steps for Clerk and his team? Later this year they'll be rolling out a complete smart home product allowing customers to have their home converted into a fully equipped smart home where technicians will install the products as well as providing a 30 minute tutorial.