Thirty-four past and present Essendon Bombers players have been banned from playing in 2016, after an international sports body found them guilty of doping in the 2012 season.
Twelve current players were among those suspended including captain Jobe Watson as well as Brent Stanton, Cale Hooker, David Myers, Michael Hurley, Michael Hibberd, Tayte Pears, Tom Bellchambers, Travis Colyer, Dyson Heppell, Ben Howlett and Heath Hocking.
The Court of Arbitration of Sport's extensive ruling said investigators had "comfortable satisfaction" that players were accountable for their actions.
The panel "found by a majority that all players were significantly at fault".
Essendon Bombers chairman Lindsay Tanner said the club was "digesting" the news, amid speculation the club may not field a team this year.
"Regrettably we can confirm the Court of Arbitration for Sport has found 34 past and present players guilty of committing an anti-doping rule violation," Tanner said in a statement.
"As a result, the players - including 12 currently listed with Essendon -- have been suspended for the 2016 season.
"The Club is currently digesting the decision and we will provide a further update later today."
Former senior coach James Hird released a statement saying he was "shocked" by the suspensions.
January 11, 2016
"I firmly believe the players do not believe this finding," Hird said.
"They do not deserve to face a twelve-month suspension from the sport. This is a miscarriage of justice for 34 young men."
The Bombers created a supplements program where players were injected with a hormone called Thymosin Beta 4.
The players and team managers gathered in a secret location this morning to hear the verdict. Shortly before the ruling, the club called for support for the players.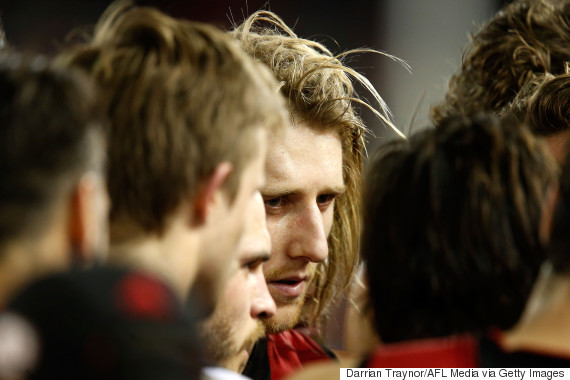 Dyson Heppell is one of the current players affected by the bans.
The Australian Sports Anti-Doping Authority investigated and charged those players for using a banned substance.
In March 2015, however, the AFL Anti-Doping Tribunal cleared the players saying there was insufficient evidence to show they had been given the banned substance.
Today the Court of Arbitration for Sport's ruling means all 34 players will not be able to play for a year, pending any future appeals.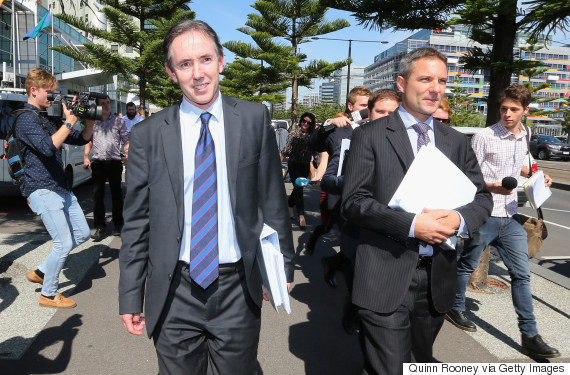 In March 2015, the AFL anti-doping tribunal announced players were not guilty of taking a banned substance.
Australian Sports Anti-Doping Authority chief executive Ben McDevitt described the saga as having "chronicled the most devastating self-inflicted injury by a sporting club in Australian history".
The news has sparked debate about whether Watson should give his Best and Fairest 2012 Brownlow Medal back.
The #Brownlow has to go...the fairest and best player has been found guilty of doping in the year he won it! pic.twitter.com/nueK3UNn8M

— AFLFootyChick (@aflfootychick) January 11, 2016
As much as it pains me to say this, in light of #CASverdict, @JobeWatson cannot keep his Brownlow Medal. #Essendonpic.twitter.com/2gSc49SbGA

— Daniel Sankey (@Daniel_Sankey) January 11, 2016
If they take the Brownlow, it needs to be this morning. Can't have a lingering decision dragging this out further.

— Anthony Bieniak (@Bienie) January 11, 2016
The AFL Commission announced it would review Watson's Brownlow medal in February, having let him address the meeting.
There are also shockwaves being felt in politics, with Greens leader Richard Di Natale calling for an inquiry into Australia's anti-doping regime.
"There are no winners out of today's finding," Di Natale told The Australian.
"While many of the perpetrators have moved on, 34 current and former Essendon players are now facing the consequences of a club-wide systematic practice, four years after it was uncovered."