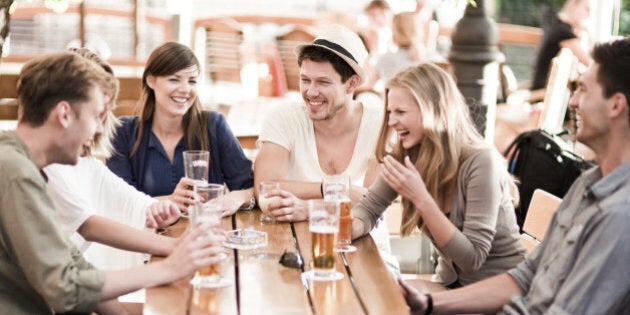 It's a brand new year and you want to treat your tastebuds to something new and exciting.
Sure the Chinese restaurant you've been frequenting for years will always hold a special place in your heart, but it's time to move on.
But where do you start looking for a new fave?
Where everyone starts looking these days of course -- online.
With more and more people looking to the internet to find a restaurant, bar, club or winery to visit, it's crucial for hospitality businesses to jump on the social media wagon.
"A lot of our clients just don't have those social media skills -- they just weren't brought up in that age and they really struggle to know how to get started," Fuller said.
"We are a full service point of sale company, so we build the software, do the install and then we support the client afterwards, we go a little bit further by helping with setting up social media so we know it's always tough going for them in the beginning because it is so foreign."
WHY DO HOSPITALITY BUSINESSES NEED SOCIAL MEDIA?
Social media is particularly important for hospitality, as people generally look to their peers when they're seeking new experiences.
"People want to know that the place they're going to try is going to meet their expectations or give them the experience they want," Fuller said.
"That's the primary reason they turn to social media. On the other side of things, businesses should use social media because it improves their Google search ranking.
"If I'm the top restaurant when people Google restaurants in a certain area, it's going to bring me a lot more business than if I was the fifth restaurant that come up."
Fuller said Melbourne's The Kettle Black Cafe was an example of how to use Instagram well, posting delicious photos of their fare to tempt new patrons.
Fuller said the most common platforms for the hospitality industry are Facebook and Instagram, but that doesn't mean other platforms shouldn't be considered.
"Social media allows you to reach new customers and if you do it well, it can give you insights into who your customers are, where they come from and what they want," he said.
"YouTube is underutilised too -- it's easy to take a cool video of a chef mid-service, under pressure, cooking a meal and have it look amazing.
"People see the passion in the chef and equate that with great food -- linking to the video on your social media is a good way to bring more engagement."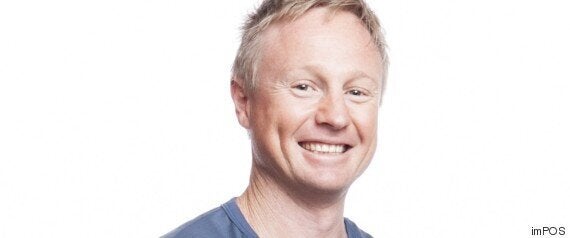 Ben Fuller helps small hospitality businesses get started on social media.
BEFORE YOU GET STARTED ON SOCIAL MEDIA
Facebook and Instagram are far and above the most important tools for hospitality businesses, Fuller said, but before they get set up on social they should look to review sites such as Zomato and Trip Advisor.
"Hospitality businesses need to be aware that these sites exist and understand that unsolicited critiques and feedback about your business is on there for the world to see, whether they like it or not," he said.
"If you're a business owner, you should check out Zomato and claim your business profile if it already exists and take control. If not, create one and make sure it has accurate information -- menus, phone number , opening hours, those details need to be up to date."
HOW DO YOU GET STARTED ON SOCIAL?
Here are imPOS's top tips to help hospitality businesses get started on social media.
Choose which of the various social media channels suit your business or service.
Build a group of followers by adding companies in the industry you know, people associated with those companies and their friends.
Develop a social media calendar and a plan.
When posting content, use 80 per cent of other people's content (for example, share their successes) and only 20 per cent of what you share should be your own.
Continuously check your page insights and statistics to start to learn more specifically who your audience is and what they want
Ensure you include links to all of your social media pages on your company website.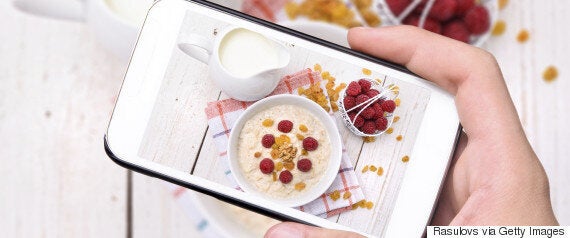 Posting photos of some of your signature dishes on social media lets people see the quality of your cuisine.
WHO SHOULD DO YOUR SOCIAL MEDIA?
A Sensis report on social media and business states that 91 per cent of small businesses look after their own social media, but doesn't mean the business owner should be the one to take control.
"If you're savvy, and you put in 20 minutes a day and have quite a good result out of it," Fuller said.
"Most clients we deal with are a bit unsure about it, but almost always they will have a young staff member who is completely across social media.
"Give them the power and put them in charge and they'll usually do an awesome job and enjoy the extra responsibility.
"They're digital natives and they do know their stuff when it comes to social media."
WHAT TO DO ABOUT BAD REVIEWS
So, you've got your restaurant on social media and you've been having a ball engaging with your customers and uploading great shots of food, and then out of the blue, someone gives your place a terrible review.
Fuller said there were five key steps you should follow.
Be aware that bad reviews can happen and you need to know when they do. Set up a Google alert based on your business name so you know when your business is mentioned, good or bad.
Set up a response matrix to all feedback. This takes the emotion out of your response to a negative review and give you time to think about how to best handle it. Always thank people for their responses.
Respond to both negative and positive reviews -- thanking people for positive reviews will ensure you're seen as appreciative and communicative, rather than only taking the time to respond to negative reviews to save face.
Stick to the facts -- don't let your response get heated. Try to understand the motivation behind the review. The customer may have had a real with the service or food they got that particular night, and you need to be able to explain to that customer -- and everyone else reading -- why it occurred and what you've done to prevent it happening again.
Encourage positive reviews. Incentives such as offering discount coupons to customers who provide feedback can keep your customers engaged and work to building up a bank of positive reviews. Some people will only leave a review if there's a problem, so this may encourage those who had a good experience to leave positive comments.
DON'T BE SCARED TO INVITE A BLOGGER
Fuller said inviting a blogger to your venue is also a great way of getting your business out there.
"Bloggers are very, very influential and I think this is one of the easiest things small business owners can do to promote their business," he said.
"If you're confident that you do great food and have great service, reaching out to a blogger and asking inviting them to review your business can bring new customers -- and raise awareness of what you're doing.
"And in some ways, a positive review from a known blogger is more influential than from a customer.
"You can then share that review on all of your social media channels to increase its reach."