Making A Murderer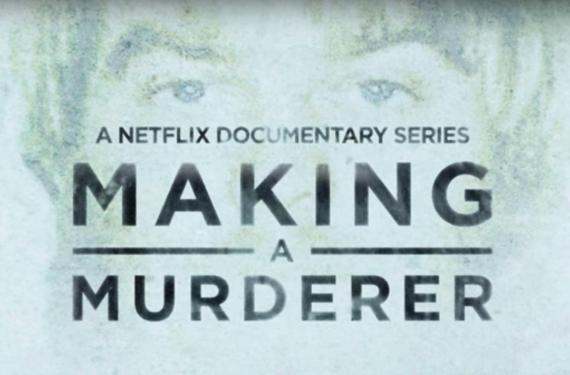 If you haven't heard of Making a Murderer by now, it must be a damn big rock you've been living under.
The 10 episode American documentary series that first streamed on Netfix in late December 2015 has since been viewed far and wide -- though Netflix won't release viewership stats.
It recounts the real life story of Wisconsin man Steven Avery, who spent 18 years behind bars for sexual assault and attempted murder. He was later exonerated thanks to new DNA evidence, only to be then accused and convicted of the murder of a woman by the name of Teresa Halbach.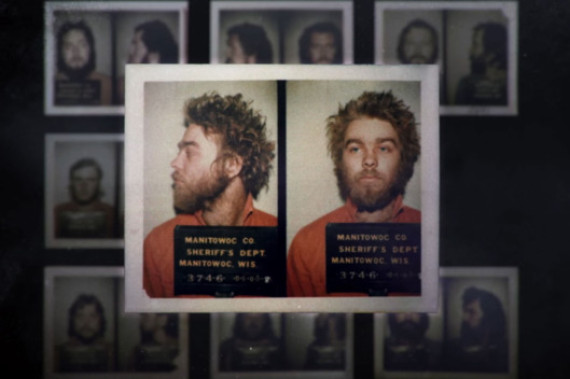 A young Steven Avery
Filmed over the course of ten years, the series takes a look at Avery's extraordinary story, including his alleged wrongful conviction and the polices' supposed obstruction of justice.
While Avery's story is extraordinary, it's certainly not the only one of its kind. With so many fictional and real-life murder mysteries documented in books, films and on television, what is it about this particular tale that has us all so intrigued?
We want life to be fair
"We are very involved in this particular series because of the levels of injustice. Part of the appeal comes from an internal, desperate need for the world to be fair and balanced," Judy Hyde, Director of the Psychology Clinic at the University of Sydney told The Huffington Post Australia.
"We have all been accused of things in our past that we haven't done, and that sense of injustice comes from very early childhood."
Many of us can recall a time when we were wrongly accused as a child and it was the worst thing in the world -- the feeling is innate.
"The fact that this has happened to someone without any cause means that it could also happen to us. That's what is very frightening, so as the viewer we became very involved in this -- because we want to understand the machinations that might lead us to getting into such a situation," Hyde said.
Dr Carolyn Semmler, senior lecturer at the School of Psychology at the University of Adelaide, agrees.
"People really are aghast at the fact that so many things can be combined to produce such a terrible outcome for an individual who is a member of that community."
It explores an animal instinct
If any of us were witness to a murder in our real lives it would create deep and traumatic long-lasting effects, even though we consume death and murder in many functional and biographical forms, as if the killing of a person is commonplace.
"We are very drawn to murder mysteries because we are all of the animal kingdom, and instinctively, when there is a fight for resources or for attachment figures that we love, we can feel rage and murderous rage at times towards others who might deprive us of [resources or loved ones]," Hyde said.
"So while we all have murderous feelings, we are not permitted to express these. Of course it is totally unacceptable in our society, so what we do is we fantasise. These sorts of stories can guide our fantasies, just like murder mystery books can," Hyde said.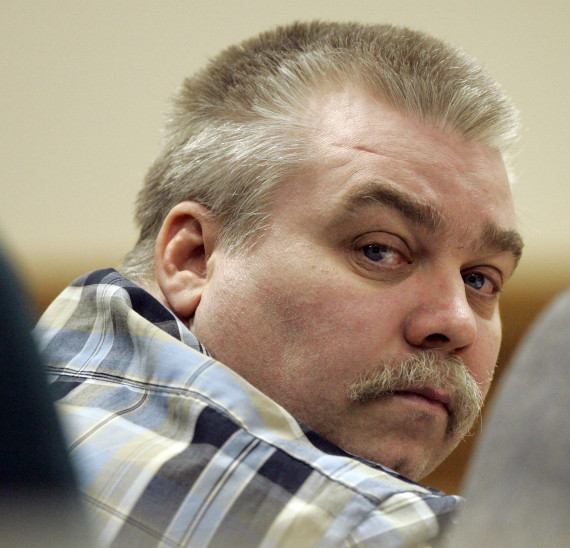 Steven Avery listening to testimony in the courtroom at the Calumet County Courthouse in Chilton, Wisconsin in March 2007
We are programmed to feel positively towards Avery
The fact that Avery was innocent the first time helps his case from the viewer's perspective from the get-go. As the story unfolds, the viewer is undoubtedly on the side of Avery as evidence mounts that the police misconstrued the story in their favour, leading to his wrongful conviction. This is partly made possible for the police due to Avery's socioeconomic status.
"Part of the viewer's belief that he is innocent comes from the fact that he was innocent when he was first convicted. There's no doubt about that, as it was proven to be the case, so we are set up already to feel positively towards him," Hyde said.
"He and his family aren't very well educated, and we all feel that if we are not able to be articulate about injustices that occur to us, and be persuasive when injustice occurs towards us, then we are more at risk. And we see this family very much at risk. We feel for him because he is not able to defend himself and the family was not able to defend him."
"One of the things that is stated clearly is that the family is an outcast family, and that they didn't fit into the general society -- they had their own society. That made them very vulnerable," Hyde said.
Semmler agrees.
"There are so many things about [Avery] as an individual that makes you assume he is the ultimate innocent bystander in a way -- watching the interviews with him he is very naive and he has a low IQ, which is an issue across the criminal justice system more broadly -- there has been research to show that there are some particular issues to do with intellectual impairment that can lead people to be part of criminal offenses when there was no intent. Or they may be easy influenced, which can set them up for some really bad situations."
Reasonable doubt is used in place of evidence
As viewers, we are made to feel a strong distaste for the police and prosecutor.
"The misidentification itself that occurred in the the first instance [makes us dislike the police]. The police have just about used every trick in the book there is to get a positive identification," said Semmler.
"I have completed a large review of cases across five jurisdictions and one thing that keeps coming out is that often in these cases, there are subtle biases that are used to suggest to people that they make a positive identification. For the average person who doesn't understand how memory and social influence works, they might think it won't have an impact, when in fact all of the research shows that very subtle cues can be used to produce a positive identification. There is this massive imbalance of power in that situation, where the police hold a lot of power in terms of the way they can influence some decision making," said Semmler.
The lack of evidence again comes back to the outrageous injustice.
"The evidence itself is so tenuous. I think once you've got a positive identification -- and the police know this, that's why they run lineups -- if you get that positive identification it biases everything else, that might be completely circumstantial, to be interpreted to be more evidence for guilt. It's a really powerful way to convince people to get a conviction in a trial situation," said Semmler.
The way the series has been filmed
"The way that [the story] is presented is very real. These are interviews by real people and you're seeing real footage," Hyde said.
"If ever you watch a reenactment of a crime on television it's not as gripping as if it is involving the real people. In fact, you can't wait to see not the actor's face, but the real person's face. Even a photo of the real person will pull you more into the storyline."
As a viewer, you're made to feel as though you're a spectator and that you're part of the process as you're watching it unfold.
"It is a well-made story that is not just a documentary, but a very well-made piece of entertainment in a series that was produced with the viewer in mind. It is very gripping," Hyde said.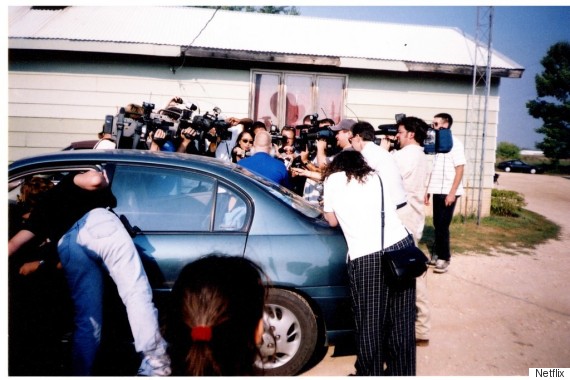 Steven Avery is swarmed by the press in a real-life scene from 'Making a Murderer'