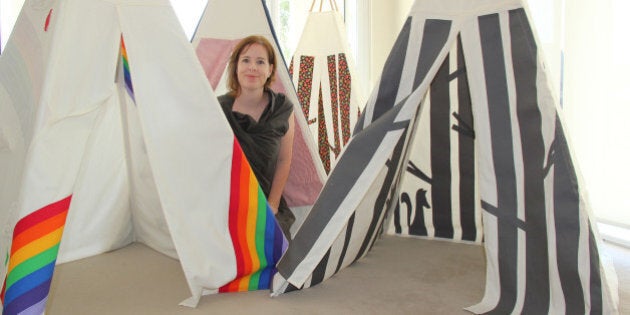 Creative Australian women are leading the charge of a new breed of entrepreneurs kickstarting their businesses online.
A report released today by online marketplace for handmade and vintage goods Etsy, shows that 94 percent of Etsy sellers in Australia are women, with 49 percent using the site to introduce their goods to the market for the first time.
The research ties in with the rise of the 'maker' movement and how it's creating opportunities for entrepreneurs.
The movement allows people to gain more control of the design world rather than accepting mass-produced and off-the-shelf solutions and provides a creative outlet and an opportunity for entrepreneurs to pursue their passion and realise their business dreams.
Souness said one of the reasons Etsy was a popular way for women to get their business off the ground was because it removed the barriers traditionally associated with launching a business.
"It's free to open a shop, we have really low commission at 3.5 per cent, there are no monthly fees -- it's low risk and a very easy onramp to entrepreneurship," she said.
"For a lot of these people it starts as a creative passion, they're not necessarily thinking it's a business at the point they come in; it's just an easy way to dip their toes.
"But the interesting thing is, that when they're in they absolutely start to regard it as a business. Sixty-six percent of sellers see their shop as a business and 93 percent want to grow. But they want to do so in a way that aligns with their personal values.
"Personal fulfillment and enjoyment is key -- almost two-thirds of our sellers say doing something they enjoy is more important than making money and more than 70 percent agree that growing their businesses sustainably and responsibly is important to them."
The report surveyed more than 700 Etsy sellers with a median age of 37, and showed that sellers are more than twice as likely to be young adults (under age 35) as other Australian business owners.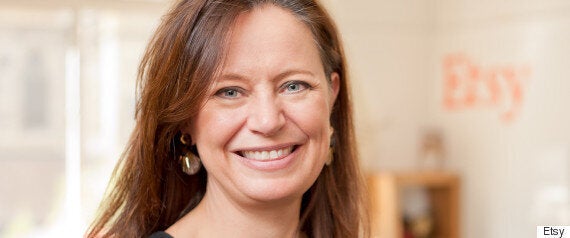 Etsy managing director for Australia and Asia Helen Souness.
While Souness couldn't reveal how many Australian sellers were active on the platform, said that a strong proportion of the 1.5 million sellers worldwide were based here as Aussies were "early adopters" of the concept.
Souness said Etsy's community of sellers used their mutual interest to network and offer support.
"There's so much of a sense of community there -- 77 percent of our sellers have had contact with other sellers," she said.
"The beautiful thing there is that it's both business advice -- they share on our forums and through the community teams that form on our site, but they give a lot of time to each other to give advice on everything from SEO, to tagging and photography, but also emotional support, which is important as 94 percent run their Etsy shop alone, with 96 per cent operating from home.
"We also do these wonderful online onboarding courses, there's one starting on January 25, led by successful sellers.
"They go through the basics of having a shop, but one of the magic things that happen is that we form Facebook groups around those courses and the emotional, and business, support given there is amazing."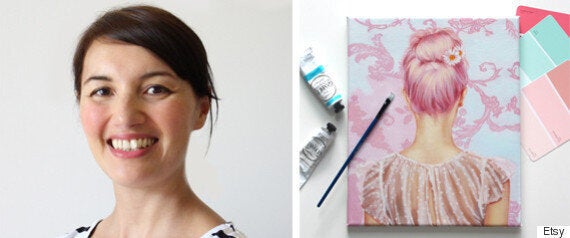 Rose Miller runs her store Wolfgang And Rose on Etsy.
Creativity is a key motivator for starting an Etsy shop (85 percent) along with earning extra income (54 percent).
And for 26 percent of Etsy sellers, their creative business -- both on and off Etsy -- is their sole occupation. For the others, their creative business supplements other jobs, contributing an average of 14 percent to total household income overall.
For Sydney entrepreneur and owner of Joyjoie Suzy Naidoo, Etsy allowed her to contribute to the family budget after leaving corporate life.
"Joyjoie was my life raft out of a corporate world," she said.
"It was near the end of my year-long maternity leave that I opened my Etsy shop. It is now a critical part of our household income, allowing me to contribute to the family budget as well as sustaining the business with consumables (fabric), capital investments (computers, sewing machines etc) and it has also enabled me to continue my creative pursuits through paying for me to take on further study.
"Never in my wildest dreams would I have imagined running my own business but now that I do I cannot imagine life any other way."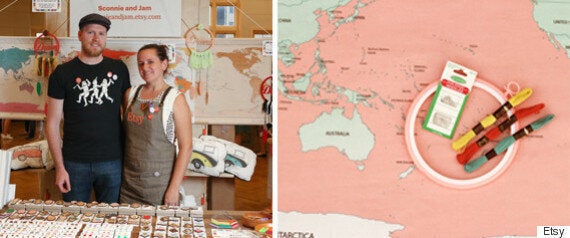 Jon and Jules Sutton run their creative business on Etsy.
For Brisbane couple Jules and Jon Sutton, their Etsy store sconnieandjam.etsy.com gave them the opportunity to work together in a flexible environment and on their own terms.
"We always wanted to run a business or a shop together. We love the flexibility and low-risk of having an online shop with Etsy.
"Running our creative business allows us the chance to be creative, to make things that are unique and affords us the flexibility of choosing our hours to fit around our family life.
"Traditional employment didn't offer that."
Only 3 percent of Australian Etsy sellers have paid help.
67 percent of Etsy sellers are university graduates or higher.
93 percent want to grow their business and one in two would consider scaling their business operations (e.g. through the purchase of new equipment, using outside manufacturing or renting additional space).
71 percent of sellers agree that growing their businesses sustainably and responsibly is important to them.