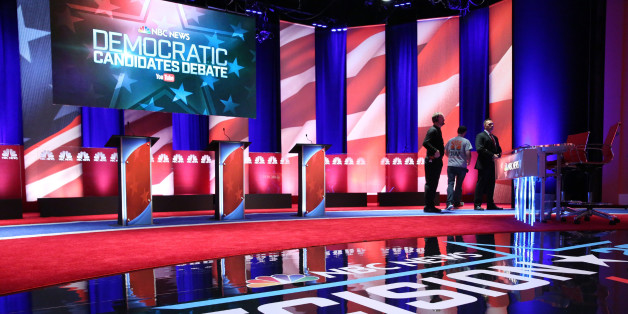 Andrew Burton via Getty Images
The three Democratic presidential hopefuls are gathering Sunday in Charleston, South Carolina, for a debate hosted by NBC News and the Congressional Black Caucus Institute.
Former Secretary of State Hillary Clinton, former Maryland Gov. Martin O'Malley and Sen. Bernie Sanders (I-Vt.) will be participating in the event, which kicks off at 9 p.m. EST.
Watch the debate and read live updates on the action below: