Bureau of Meteorology
With blankets of cloud already sweeping across most the country, Australia Day 2016 may not prove to be the clearest public holiday of all time.
However, there are some silver linings with mostly warm weather across the board and a few cities may escape the wrath of predicted showers and storms.
See how your state (or territory) stacks up against the rest from the best to worst conditions according to the Bureau of Meteorology's forecasts:
1. ADELAIDE

South Australians all let us rejoice.
Congratulations -- you're the envy of a nation, or the most hated city for a day depending on which way you look at it.
2. PERTH

There's a slim chance of clouds or even a shower but it's hard to complain about that on a day when your fellow Australians are expecting downpours or worse.
3. MELBOURNE

Yes.
You're ahead of Sydney and, let's be honest, that's all you really wanted to know.
4.SYDNEY

Looking out the window of the HuffPost Australia office, it probably won't be terrible but we've also been more optimistic...
Maybe don't wax your surfboard just yet.
5. HOBART
12-20. Cloudy. Chance of showers in the morning and afternoon...
No surprises Hobart's in the middle of the pack here because that sounds like some incredibly average weather.
6. BRISBANE

The sunshine state will struggle to live up to its name tomorrow and, frankly, should just be happy if it manages to dodge any bad storms considering the poor rain stats.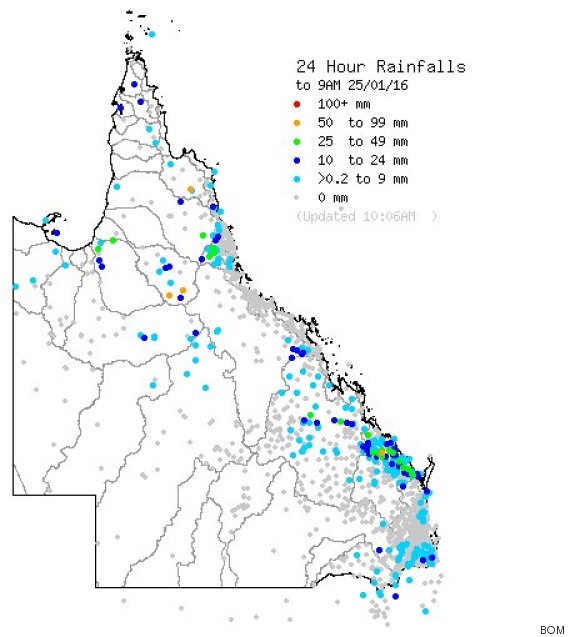 7. CANBERRA

It's far from ideal but just take joy in the fact there's another capital worse off than you.
8. DARWIN

It might not have looked bad this morning but we're sorry.
Hot and stormy -- what a treat. Hey, don't shoot the messenger.
There's not much you can do about it but cross your fingers or sort out some last minute flights to Adelaide.