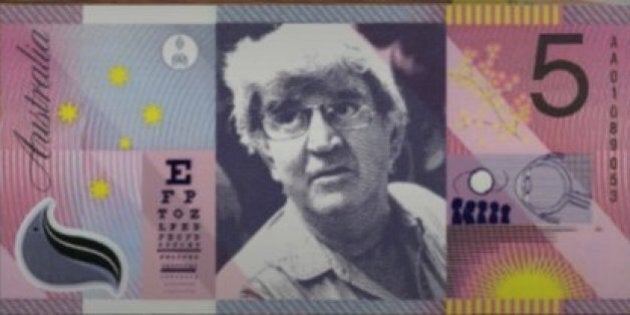 A petition has been launched to put the face of ground-breaking eye surgeon Fred Hollows on the $5 note.
Dr Hollows, who died 23 years ago, helped treat eye diseases in Indigenous communities in Australia as well as poor countries around the world.
Since his death the Fred Hollows Foundation has helped restore eyesight to more than two million people.
Fred Hollows Foundation CEO Brian Doolan said it about paying respect to one of the greatest Australians who ever lived.
"The images on notes at the moment are all of great Australians most of whom did wonderful things in Australia, some of whom had an international career," Mr Doolan told the ABC.
"But Fred Hollows has actually touched the lives of millions of people around the world."
The petition says it wants to replace the current image of Parliament House with an image of Fred.
"Yes, Parliament House is an important building, but isn't it time for a worthy Australian to have pride of place," it says.
"This is the ideal time to gather public support."
The petition has the backing of high-profile Australians including former prime minister Bob Hawke and Olympic gold medallist Cathy Freeman, as well as former chairman of the foundation, Ray Martin, who attended a launch in Sydney on Monday.
The Reserve Bank plans to update the $5 note within the next year.
Melbourne artist Aaron Tyler has already had a go at completely redesigning bank notes and coins -- he calls it 'Straya Cash' -- to promote prominent Australians such as Adam Goodes, Steve Irwin, Merv Hughes and Ned Kelly.