Luxervind
While we all think we know our own backyard, there are hidden wonders and surprising adventures to be had -- if you know where to look -- close to home. Rediscover Victoria with our inside guide to some of its lesser known locales.
1. There Are Pink Lakes. Yes. Pink!
One of only a handful of places in the world that this occurs, the Murray Sunset National Park's spectacular Pink Lakes change from a deep pink to a shimmering white during late summer thanks to carotene, a red pigment, being secreted by the algae. Those wanting to see this natural wonder in all its glory can choose from a range of short and longer drives and walks around the lakes. The park itself offers up some unique natural experiences -- it's one of the few semi-arid regions of the world left and is home to Australia's rarest bird and Victoria's largest flower.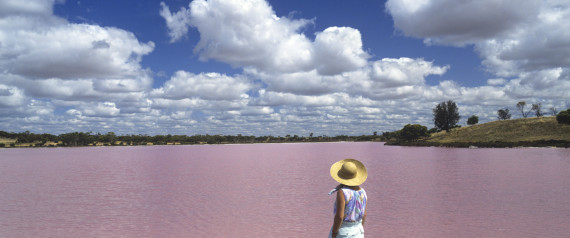 2. There's Luxury In Nature
Get back to nature with a spot of glamping at Parks Victoria's Wilderness Retreats in Wilson's Promontory National Park, Gippsland. With a double bed, bathroom and fridge, these luxurious, eco-friendly tents let you enjoy nature in total comfort. Once you're feeling energised take in the space and solitude of the region and hike the 9.4km Tongue Point Walk, which includes the incredible view of Rodondo Island and Shallow Inlet from Sparkes Lookout. Then return to your tent for a well-deserved glass of wine -- on your private deck!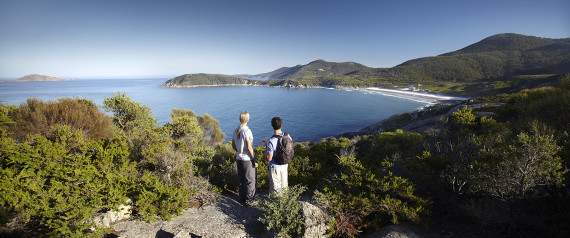 3. There's An Underwater World Within Reach
While you might be familiar with the waterfronts of Geelong and the Bellarine Peninsula, there's a hidden world waiting for you just beneath the surface. Port Phillip Bay has 60 shipwrecks from the 19th century, four sunken submarines from World War I and an artificial reef created specifically for divers. If above the water level is more your thing, take a boat tour to see seals basking on the rocks.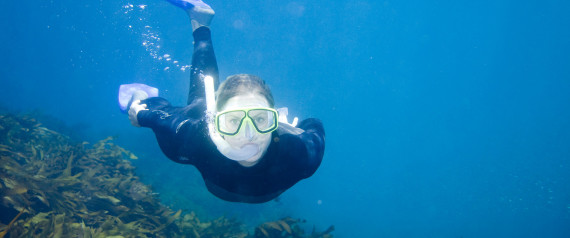 4. There's Five Star Treatment On The Road
Better known for its iconic surf breaks, scenic drives and spectacular views, the Great Ocean Road region also has five star options for visitors looking to spoil themselves. Port Fairy, a quaint 19th century fishing village, not only boasts a buzzing arts scene -- examples include the Port Fairy Spring Music Festival and Folk Festival -- but also luxury accommodation and dining. Stay at Oscars Waterfront boutique hotel for views over the Moyne river, or at the award-winning Drift House, then dine at Merrijig Inn and The Stag, both of which draw directly from local produce for their delectable menus.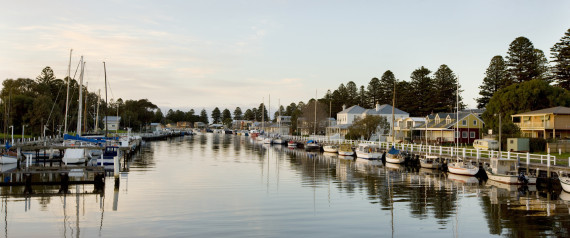 5. There Are Amazing Reasons To Travel All Year Round
Nestled in the High Country, the small village of Bright serves up wonders each season. From skiing in winter, to a truly European autumn, to night markets, fishing and bike tours in summer, there is something for everyone in this delightful locale. While weather might decide what you do outside, it makes no difference to what's going on inside, and Bright's other big drawcard is its food. From two hatted eateries, Simone's Restaurant and Tani Eat and Drink, to mountain-crafted beer at Bright Brewery, and single origin chocolate at Bright Chocolate - you won't go hungry.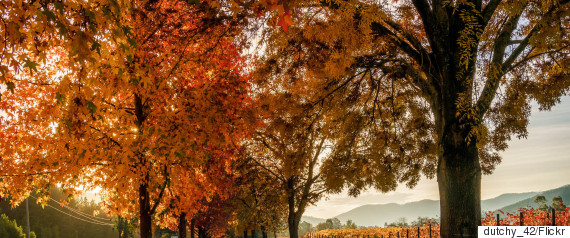 6. There's Magic Water
Daylesford is more than just a pretty face. The spa village and its surrounds has Australia's largest concentration of natural mineral springs and geothermal waters, the largest concentration of massage therapists in the southern hemisphere, and there are more than 200 treatments available. So if you're looking to relax your mind and soothe your soul, there's literally nowhere better. Hepburn Bathhouse and Spa specialises in water therapies, including private pure mineral baths and steam rituals. The property caters to all -- you can splash out at their five-star spa retreat or for those who want that champagne feeling on a beer budget the healing communal baths cost just $32.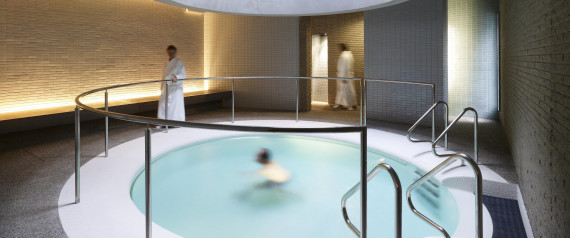 7. There's Serious Adventure
If adrenaline is your drug of choice, Australia's best rock climbing destination has your name all over it. Mt Arapiles in the Grampians has more than 2000 marked climbing routes, ranging in difficulty from beginner to hardcore professionals only. The breathtaking views of the Wimmera Plains can also be reached on foot or by bike, and hikers have the choice between short (but steep!) tracks, or an easier drive-up, walk down option, to the scenic lookout. Still looking for a natural buzz? The options are endless in this region with everything from gliding over the rugged terrain, to canoeing or kayaking some of the remote lakes and rivers.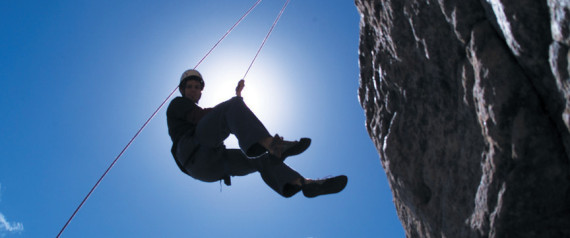 8. There's World Class Culture
New York, London, Bendigo. The Bendigo Art Gallery is just one example of the vibrant arts and culture scene in the regional city and attracts some highly sought after artistic events. The Marilyn Monroe exhibition, running March-July 2016, includes an eight metre high sculpture of the screen siren, in its first outing outside of the U.S., as well as artefacts and costumes belonging to and worn by the star.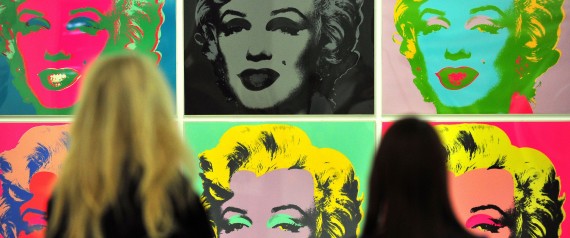 9. There is A LOT of Really Good Wine
Alongside the 850 wineries, with many producing internationally renowned drops, Victoria offers plenty of notable mentions that impress those looking to swirl and sniff their way around the 21 wine producing regions in the state. While most are familiar with the Yarra Valley, you may not yet have uncovered the village of Red Hill in Mornington Peninsula. Montalto Vineyard and Olive Grove has a five-star rating in Halliday's Wine Companion and a hatted restaurant. Red Hill Estate boasts not only a five-star rated wine producer, but also unparalleled views of Western Port Bay. Throw in one of Victoria's best markets on the first Saturday of each month, and the browseable boutiques and bakery, and you'll feel like you've stumbled across a hidden paradise. Complete with wine.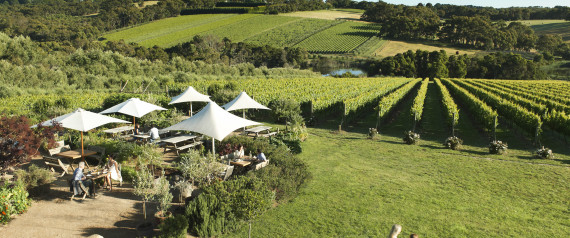 10. There's A Rock That's Bigger Than Uluru
Pine Mountain, in the Burrowa-Pine Mountain National Park, is said to be 1.5 times the size of our more famous monolith and for outdoorsy types there are many opportunities and ways to explore, including hiking, biking and four-wheel driving tracks. While the High Country region really prides itself on natural pursuits all year round -- think skiing in winter, cycling in summer -- the nearby villages take serious pride in their wine and produce , so it's wise to explore beyond the mountains too.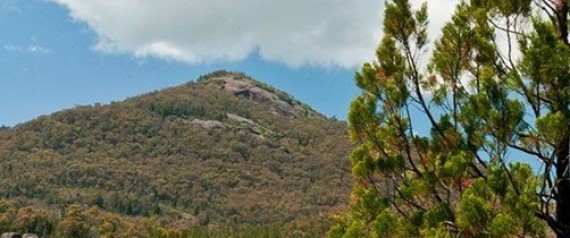 Rediscover the wonder of your own backyard. Wander Victoria.