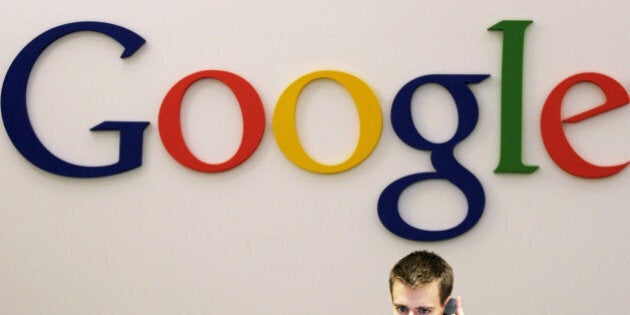 An artwork published by Google depicting the stolen generation has divided opinion, with a prominent indigenous activist labelling it "enormously disrespectful".
The Google artwork was chosen from more than 26,000 entries as part of a competition between Australian school students.
Voigt is reportedly not Indigenous, but is said to have been inspired to create her work after being moved by what happened to the stolen generation.
The contest was judged by renowned Aboriginal artist Bronwyn Bancroft and ARTEXPRESS curator Leeanne Carr.
While the artwork has been met with some praise online, prominent Brisbane-based Indigenous activist Sam Watson called on the internet giant to remove it.
"If Google genuinely wanted to offer a statement in solidarity with our people and with our situation they should have approached Aboriginal interests and traditions and (then) commissioned a work of art," he told The Huffington Post Australia.
He took particular issue with what he said was the representation of a topless Indigenous woman with tribal markings painted on her body.
"The fact that we have an Aboriginal woman there with her breasts exposed is unacceptable, so they're using Aboriginal people as very plastic caricatures, showing enormous disrespect to our people and to our culture," he said.
Watson said the markings on the woman's body represented Aboriginal lore and Google needed permission from Indigenous groups before publishing it.
"Google certainly needs to seek permission from those lore groups to be able to reproduce those designs for commercial purposes," said the activist, who's an outspoken critic of Australia Day.
Google has been sought for comment on Watson's criticism.
The Murri activist's critique of the artwork contrasted with many favourable opinions expressed on Twitter.
For many Aussies, the national day is a chance to celebrate with friends and family, but others refer to it as "Invasion day", referring to the arrival of the British and its impact on Australia's Indigenous people.
In Sydney, official celebrations are taking place on the harbour with a ferry race, regatta and Aborginal smoking ceremony while just a few suburbs away, in Redfern, an invasion day rally is taking place.
A similar protest is underway in Melbourne as well as in other capital cities.
Addressing media, Labor leader Bill Shorten said he understood why many Indigenous Australians did not celebrate on January 26.
"For them it was a day of dispossession," he said.
"Since then, we have seen a great unfairness meted out to indigenous Australians, to Aboriginal or Torres Strait Islanders.
"I could absolutely understand the frustration if I was an Aboriginal or a Torres Strait Islander when the gap is not being closed in so many different standards of living and basic rights which non-Aboriginal Australians take for granted."