Johner Images via Getty Images
It wasn't so long ago that women who get around in activewear without actually doing a workout copped flack by way of that parody video. The clip poked fun at females who do the groceries, go for coffee and get a manicure in their gym gear.
Though it seems the shame had no effect. A study conducted Galaxy Research on behalf of The Iconic has revealed that women spend nearly half the year wearing active wear.
One in four women wear active wear at least 22 weeks of the year -- equivalent to just over five months (!). Moreover, half of women aged 25-39 are choosing to wear a sports bra instead of a regular bra.
So why are we wearing sports bras even when we're not playing sport?
Why are we pairing a sports bra with our regular clothes (aside from the fact that contorting our chest into a combination of wire and elastic for 12 hours a day is mildly to moderately uncomfortable)?
The survey found that 44 percent of the women had bought a sports bra in the past 12 months with the main reason being that their old bra was not providing adequate support.
Retail giant Bras N Things have made the same observation.
"We have seen an increase in demand of sports bras over the last couple of years and believe it is aligned to both lifestyle and fashion trends," Rachel Underwood, Head of Buying at Bras N Things told The Huffington Post Australia.
"We are an active society and our wardrobe needs have adapted to this. Sports bras are no longer just about support and fit, they also need to look great as many of the outerwear tops expose what we are wearing underneath. In some cases, the bra makes the outfit."
Previously, sports bras were black, boring and supportive -- while fun fashion elements and colours were saved for regular bras. But times are changing.
"Trend details such as strapping, fishnet mesh and prints that we are seeing in outerwear and general lingerie trends are now being used in sports bras too," said Underwood.
This is a trend we fully support (pun intended). Regular bras with decent support often contain uncomfortable underwire, while flimsy lace wire-free smalls look great, but are not on option for anyone bigger than a B cup.
Sports bras to the rescue.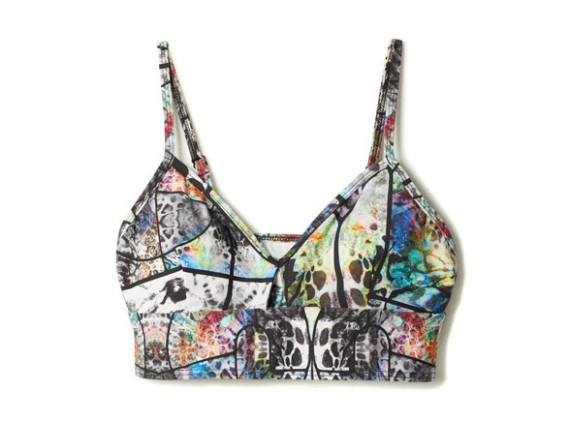 Running Bare x THE ICONIC Exclusive Strike a Post Bralette in Iggy Print, $69.95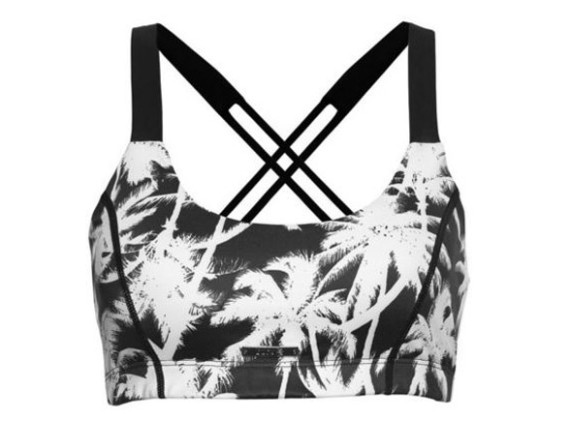 L'urv Palm Paradise Crop, $79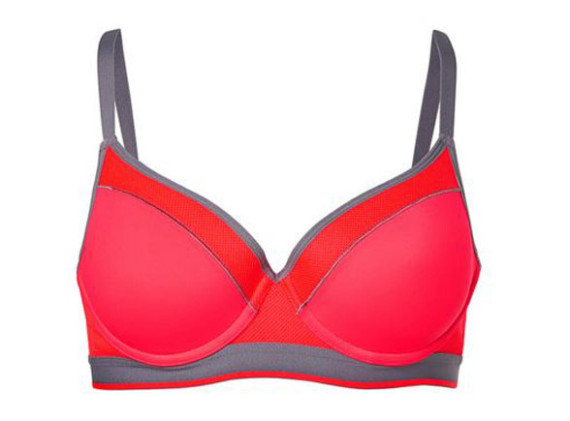 Medium Impact Sports Bra, $20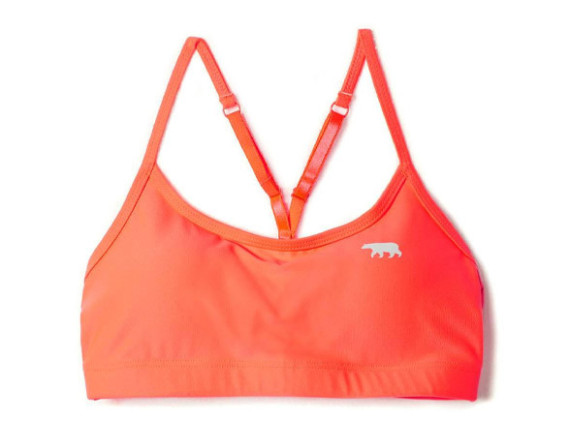 Running Bare x THE ICONIC Exclusive Gelato 448 Push-Up Crop in Neon Orange, $54.95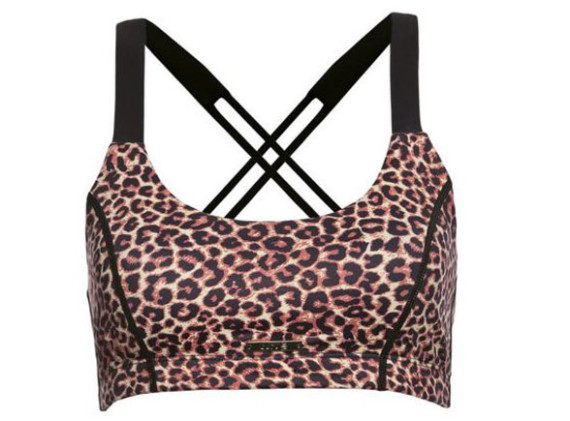 L'urv Leopard Lust Crop, $79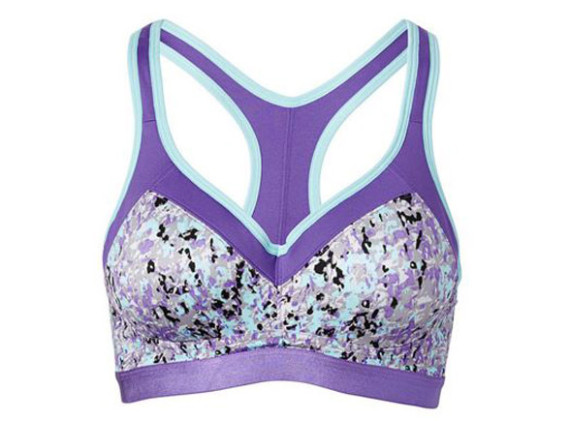 High Impact Sports Bra, $16