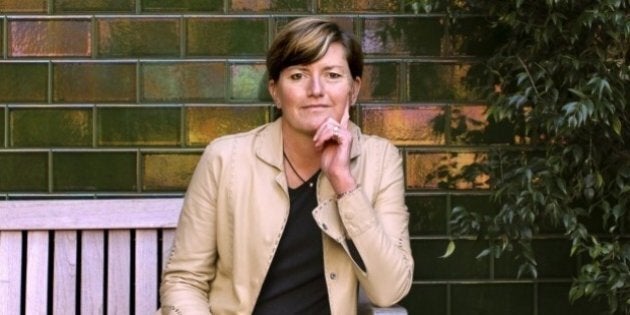 Christine Forster, the sister of former Prime Minister Tony Abbott, has delivered a stinging public rebuke to her brother's comments that same-sex marriage may damage the institution of marriage.
Abbott, currently in the U.S., told a dinner in New York held by conservative group Alliance Defending Freedom that he did not support calls for marriage equality.
"We shouldn't try to change something without understanding it, without grasping why it is that one man and one woman open to children until just a very few years ago has always been considered the essence of marriage and the heart of family,'" Abbott said in a speech, according to The Australian.
"We can't shirk our responsibilities to the future; but let's also respect and appreciate values and institutions that have stood the test of time and pass them on, undamaged, when that's best. That's a goal we should all be able to share."
"Policymakers shouldn't be judgmental about people's personal choices but we can't be indifferent to the erosion of family given its consequences for the wider community."
Forster, who is in a same-sex relationship and has publicly condemned her brother previously for his comments, slammed Abbott's sentiments on Twitter.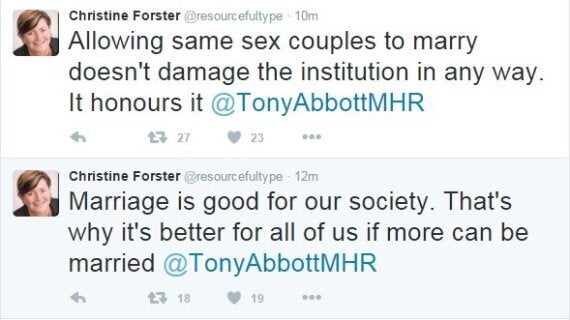 Abbott acknowledged his sister during the speech, claiming her sexuality did not trouble him.
"Two of my sisters are divorced. One has a new partner. Another has a same-sex partner. To me, my sisters' partners are first-class members of our extended family. The way they live shows their commitment to each other, even though there's been no ceremony," he said.
"In today's world, we need less ideology and more common sense; we need less impatience and more respect; we need less shouting at people and more engagement with them."
When news first broke of Abbott's visit to the U.S. and his plans to address the conservative group, Forster said she was surprised.
"It doesn't sit with my understanding of how he views the world, so, yes, I was surprised. I don't believe Tony is in any way winding back rights for the gay community but I was surprised to hear he was going," she told the Sydney Morning Herald.