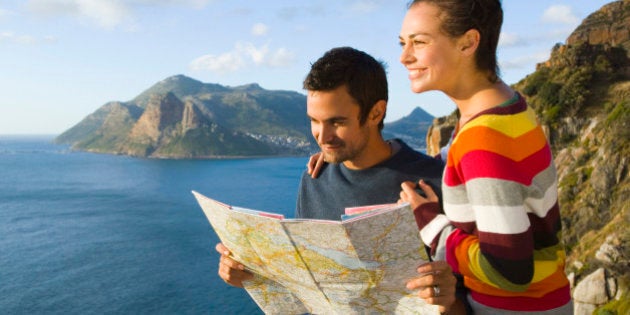 It was going to be the trip of a lifetime to Europe, but right before leaving, Melbourne woman Helen Goddard started to feel light-headed
A visit to her GP saw her booked in for a brain scan that revealed the worst news of all: she was having a brain aneurysm.
She was immediately told that she needed treatment and wasn't allowed to travel.
"I was absolutely horrified," she told The Huffington Post Australia.
"Within a week I was having surgery, which saved my life but of course our holiday plans were in ruins.
"We'd already pre-booked everything, including tickets to the Ashes so we'd spent $30,000.
"My health was the top priority but I felt dreadful that this trip we'd been saving for and so looking forward to was in ruins."
When Goddard recovered, she set about trying to salvage any costs she had pre-booked and braced herself for bad news -- instead she was assured that she should be able to get the full $30,000 back from her travel insurance.
Goddard's story is now featured in the Department of Foreign Affairs and Trade's recent Smartraveller campaign, urging people tobe smart about travelling, and not dealing with issues after they occur, but rather insuring themselves in the lead up.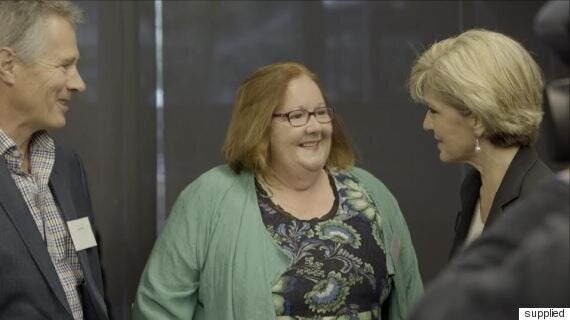 Helen Goddard with Foreign Minister Julie Bishop at the Smartraveller launch. Picture Supplied
It's also a lesson in making sure you don't just purchase insurance the day before you leave, leaving yourself vulnerable for the weeks before you head overseas.
"I went with Travel Insurance Direct and booked online. One reason I chose them was because it looked very simple to book. So when I contacted them to see if I could get any of my money back, I was told, 'You booked your travel insurance online so you can file a claim form online too'.
"I was even able to get a refund for the Ashes tickets we bought. I had to write to the ticket sellers and they sent me a letter telling me I wouldn't be reimbursed. So I just had to show that letter to Travel Insurance Direct and they reimbursed me. So I was only $100 out of pocket for the no claim bonus."
Almost ten million trips were taken by Australians in the last financial year and the Smartraveller campaign aimed to remind travellers to 'be informed, be prepared'.
According to DFAT, a large number of cases of Australians seeking consular assistance could have been prevented with the right preparation, planning and taking out comprehensive travel insurance.
Thankfully, Goddard's health is fine now and she's happy for her story to be told in a bid to educate people of the importance of taking out insurance.
"I know it's a cliché but we all take our health for granted and I thought it would never happen to me -- not a brain aneurysm. Now my health is fine but I do live with that fear 'Is it going to happen again?'.
"The surgeon told me my brain is in a pristine condition now."
Goddard and her husband have rescheduled their European trip for 2016 and, as before, have taken out the same travel insurance. Fingers crossed.
Phil Sylvester from Travel Insurance Direct said travellers must make sure travel insurance covers the things important to them.
"If you carry a lot of expensive electronics or camera gear, does the benefit limit on loss or damage cover the item? Conversely, there's no point paying for high levels of gear coverage if you're taking a rucksack and a pair of happy pants," Sylvester said.
1. Does it cover the things important to you?
2. What are the limits on emergency medical treatment -- especially if you're going to North America where hospital costs are eye-wateringly high! Unlimited coverage is best.
3. Is the policy document and description easy to read? A plain English explanation of what's covered will make it easier for you to choose the right product - and to understand what is and is not covered.
4. Does the policy cover dependent children travelling with you?
5. Cost. Travel agents get a commission for selling travel insurance which can increase the cost of the policy considerably, look at the cost of a similar policy online.