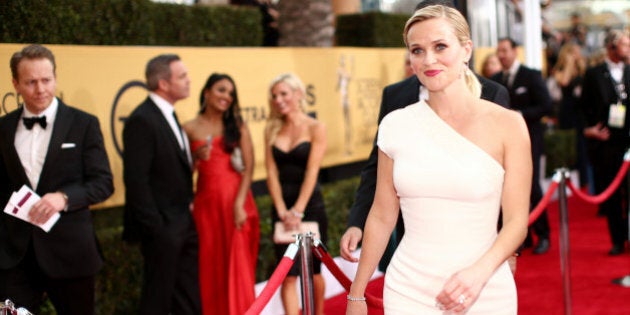 The only thing worse than a preachy Instagram post is a smug one.
Yet Reese Witherspoon, AKA Hollywood's golden woman, gets away with it in the kind of way Tinkerbell makes jealousy and throwing a tanty look good.
As well as being one of the most sought after actors in Hollywood, the mother-of-three is committed to supporting female voices in film -- just in case you needed a reason to love her more -- and she uses her official Facebook page to make a point of promoting this message.
Her production company with Bruna Papandrea, Pacific Standard Films, is responsible for bringing books like Gone Girl and Wild to the big screen, and has just added Maureen Sherry's Opening Belle to its project list -- a novel about what it means to be a woman on Wall Street.
Speaking to Variety in 2014, Witherspoon explained her motivation behind starting her own company: "My daughter was 13, and I wanted her to see movies with female leads and heroes and life stories."
Witherspoon's Instagram, if you hadn't already noticed, is a cove for such wisdom. So much so that we've compiled a list of the best posts as well as a few bite-size gems from her Facebook. Ladies and gents, behold all of the inspiration you'll ever need.
Happiest birthday to this gorgeous soul Dolly Parton!! Look at that smile!!