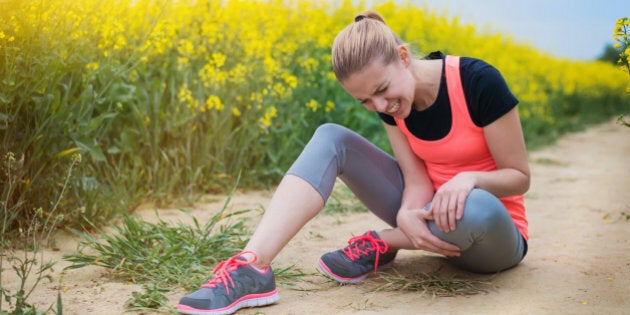 Overcoming chronic tendon pain can be tough. But new research suggests a key to conquering the often debilitating injury could be as simple as training with a beat.
The research, to be published in February's British Journal of Sports Medicine, found completing exercises to the sound of a metronome or voice-recording led to big improvements in outcomes for those with knee tendon pain.
Lead researcher, Dr Ebonie Rio, said tendon neuroplastic training, commonly referred to as TNT, combined stimulating the brain externally with repetitive sounds or beats with strength training -- known to be good for tendons and muscles.
"More than 50 percent of people who stop sport because of tendon pain still suffer from that pain 15 years later," Rio said.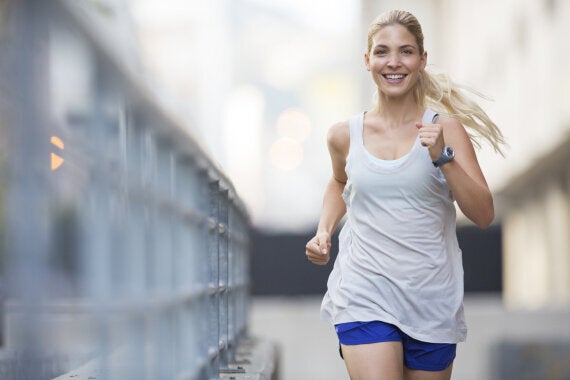 Maintaining perfect attention to a static exercise using a metronome helps tendon pain.
"Our simple exercise is revolutionising how we treat tendinopathy."
She told the Huffington Post Australia that using a device such as a metronome seemed to "fire up different parts of the brain", allowing patients to workout without pain.
The audio "pacing" was accompanied by a single, heavy bout of stationary exercise, like weighted leg extension, targeted at the knee. The method resulted in 19 percent increased muscle strength over the 4 week trial.
Rio said while her research focused on patella tendinitis, it was likely the same approach could have potential to treat similar ailments affecting the Achilles tendon, hamstrings and elbow.
"People with tendon pain have changes to the way they control their muscles, but our current exercises -- and how they're taught -- don't do enough to address the way the brain talks to muscles," the Monash University academic said.
"This may be part of the reason why tendon pain is so persistent and often comes back."
She said given the causes of tendon pain were still unknown, any insights into the condition were useful.
"We have no idea what's happening at a tendon level with tendon pain," she added.
"Despite the fact that it can be chronic and persistent, it behaves quite differently to other types of chronic pair, for example back pain, in that it's very localised within the tendon."
The treatment has been successful with a wide range of athletes, Rio said, including St Kilda AFL footballer Darren Minchington, Australian Ballet lead dancer Adam Bull, Melbourne Vixens Netballer Chloe Watson and Melbourne United Basketball player David Barlow.
Barlow told the ABC the new therapy had put him on the road to recovery.
"I'm not playing yet, I'm still injured but I'm very close and I would say at this point they kind of saved my career because up until I saw them, I was lost," he said.
"Nothing I did would fix it but at this stage I'm fixed."