Fairfax Media
CANBERRA -- Federal parliament resumes on Tuesday after a long, eventful holiday break, and there's a definite "first day of school" vibe around the place. Friends are meeting up, holiday stories/new haircuts/new clothes are being proudly shown off and compared, the new kids (this reporter included) are timidly wandering the halls as if lost, while the veterans are marching around like they own the place.
It's been a long and dramatic holiday period, which has included two government ministers -- Jamie Briggs and Mal Brough -- sacked in one fell swoop, the release of the long-awaited findings of the royal commission into trade unions, the release of a review into the 2014 removal of Save The Children staff from the immigration detention centre on Nauru, the flaring up of the so-called "Ashbygate" affair, Monday's release of political donation disclosure forms, and stacks more besides -- including speculation of an early election.
So, for a quick cheat sheet on what to expect when the House of Representatives and the Senate resume in Canberra, here's Huffington Post Australia's "A to Z guide for parliament 2016".
A is for Ashbygate, the scandal whereby staffer to controversial former speaker Peter Slipper was accused of copying parts of Slipper's diary amid a 2012 saga over misuse of Cabcharge dockets and alleged sexual harassment. The scandal flared up again over the break, with Mal Brough standing aside while his involvement in the affair was examined by police, and news Monday that Christopher Pyne and Wyatt Roy had been questioned also. Expect a million questions about this during Question Time.
B is for Budget. Coming into an election year, all eyes will be on May's federal budget and how it plays into the government's election plans. Malcolm Turnbull has already promised he won't run a "fistful of dollars" campaign, but will the budget include a few tasty sweeteners to sure up support?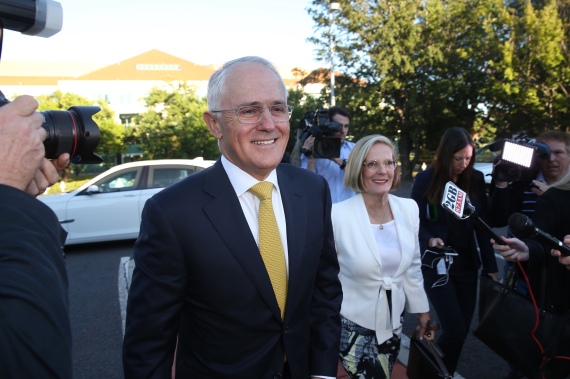 C is for Court, High. A ruling on the legality of Australia's offshore detention scheme for unauthorised boat arrivals is set for Wednesday. Either way, it will create some drama in the chambers as both sides look to slam the other, no matter the ruling.
D is for Detention. As above in C, Australia's immigration detention system is under the radar once more, with the High Court ruling, the Doogan report into Save The Children, and Human Rights Watch's criticism of our immigration detention all set to loom over parliament in its early weeks.
E is for Election. When will it be? We know there will be one this year, but the exact timing is in the hands of the government. Turnbull has said repeatedly that he expects a third-quarter 2016 election -- "August, September, October" was his last word -- but with polls overwhelmingly in his favour, there are whispers of an early election campaign.
F is for Fifteen. As in, 15per cent GST. It has been the centre of Opposition Leader Bill Shorten's recent attacks on the government, with claims the tax may rise from its current 10 per cent. Expect to hear it shoehorned into many Labor lines.
G is for GST. As in, 15 percent GST. Yes, we've mentioned this already. You'd better get used to it.
H is for Holiday Beard, the biggest fashion trend of the holiday season. Mitch Fifield, Wyatt Roy, Ed Husic, Chris Bowen and more all let their whiskers sprout free over the break. Let's see who keeps the beard for day one of parliament, and who was finally forced to go under the razor.
That's not a holiday beard.
THIS is a holiday beard. @SenatorFifield pic.twitter.com/yasSeuFwyb

— Alice Workman (@workmanalice) January 20, 2016
I is for Innovation, Turnbull's favourite word.
J is for Jamie Briggs. Forced to resign after an incident with a female public servant in a Hong Kong bar, Briggs will resume parliament from a backbencher's chair. Expect Labor to be on the attack, trying to exploit the news.
K is for Kevin Rudd. The former PM, now apparently running for secretary-general of the United Nations, will no doubt come up as a topic of conversation in the chamber. He'll need Australia's pledged support if he decides to mount an official campaign for the position.
L is for Latham, Mark. Another former Labor leader usually in the news for the wrong reasons, The Australian reports Latham will have an opinion piece on the Labor party published in the Daily Telegraph this week. If he snares a regular column with the tabloid, expect his searing takes to be a visible part of the next year in politics.
M is for Memes. Because in an election year, with both sides trying to appeal to "the kids" and get their "content" to "go viral" on "the social media," expect memes. Good memes, bad memes; Vines; GIFs; they'll all be a huge part of this election, whenever it is called. Go check out Bill Shorten's media team's Twitter account, "Shorten Suite," for some early examples.
N is for Nationals. Warren Truss, leader of the Nationals party and deputy prime minister, is expected to retire soon. But how soon? And who will be his successor? The smart money is on Barnaby Joyce, but there are other options including Michael McCormack; "Deputy Prime Minister Joyce", and especially "Acting Prime Minister Joyce" would be an interesting proposition.
O is for Opinion polls. The latest ones are looking very good for Turnbull and very bad for Shorten; Malcolm is preferred at PM by 80 percent of respondents in the latest ReachTEL poll late last month, with less than 20 percent nominating Shorten. The numbers will play a role in whether we go to an early election, or even if Labor start sniffing around the possibility of replacing Shorten with a more popular figurehead.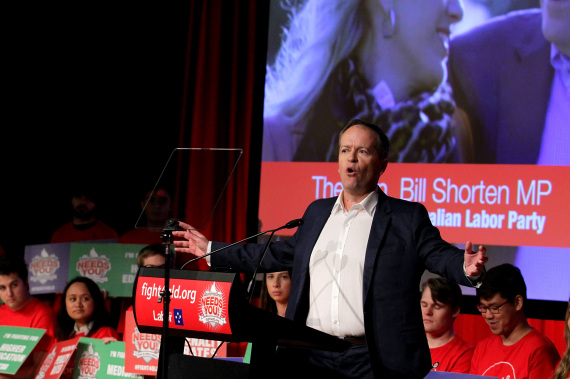 P is for Palmer, Clive. The colourful and controversial businessman has seen his popularity in his Fairfax electorate plummet, since news broke of the woes of his Queensland Nickel and the sacking of many workers. He's back in the news again as it was revealed the embattled company donated millions to the Palmer United Party, not long before letting workers go.
Q is for Question Time. The first of the year will be this week. So many hot topics for either side to bash the other with; Labor will be going strong on Ashbygate, Jamie Briggs and their 15 percent GST claims, while the Liberals will be attacking Shorten's weak popularity rating. Expect fireworks.
R is for Royal Commission. The results of the trade union corruption investigation were published quietly on a Friday evening back in May, which cleared Shorten and many on the left of politics. It will be a hot button issue again, as Labor criticise the timing of the report's release.
S is for Save The Children. Another report to come out over the break was the Doogan review into the removal of Save The Children staff from Nauru in 2014. The review found the staff were removed without warrant. Labor will likely be calling for former immigration minister Scott Morrison, current immigration minister Peter Dutton, or both, to apologise for the treatment of STC staff. However, don't expect an apology to be forthcoming.
T is for Turnbull. Mr 80 percent approval. He holds all the cards -- popularity, a relatively fresh slate, a lot of political capital and he's holding the trigger to call an election any time he wants. The Silver Fox is the man to watch.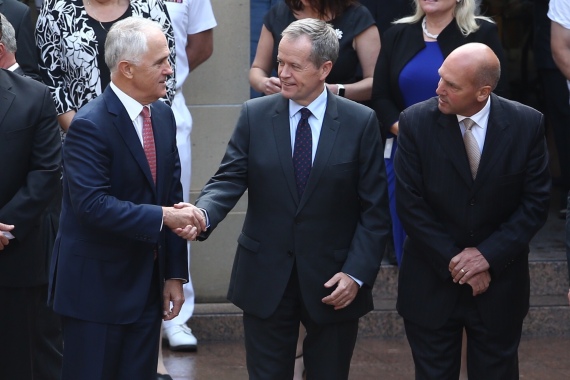 U is for you, the voter (sorry, this one doesn't follow the pattern, but it's hard to do an entire A-Z!) It is an election year. Everyone wants your vote. This year is all about you. Every move made, every policy announced, every social media post shared, every photo op and every interview is about getting you on their side, or at least getting you off the side of the other guy. Remember that.
V is for Vine. The six-second video app will come into its own as a political tool this year, as every gaffe and misstep and embarrassing campaign trail moment is captured and looped endlessly. It is the perfect app to record and immortalise soundbites and timeless moments like Bill Shorten dancing or Malcolm Turnbull waving a flag. See M for Meme, for more on this.
W is for When. As in, when will the election be? It will be the question on everyone's lips until we finally get a date. Until then, potentially months of speculation!
X is for Xenophon, Nick. Consistently one of the most interesting and unconventional politicians in Parliament House, the South Australian senator will again be pushing for gambling reform in the wake of several damning reports into alleged corruption in tennis.
Y is for Yelling. There will be lots in Question Time. Nothing new to see here.
Z is for Zimmerman, Trent. The man elected to replace Joe Hockey at a December by-election for the electorate of North Sydney, Zimmerman will enter parliament this week for the first time as an MP. No word on when his maiden speech will be, but the former acting president of the NSW Liberal Party was elected under accusations he was parachuted into the safe seat, with even fellow Liberal members calling Zimmerman's installation as candidate for the seat a "stitch-up".