EBNL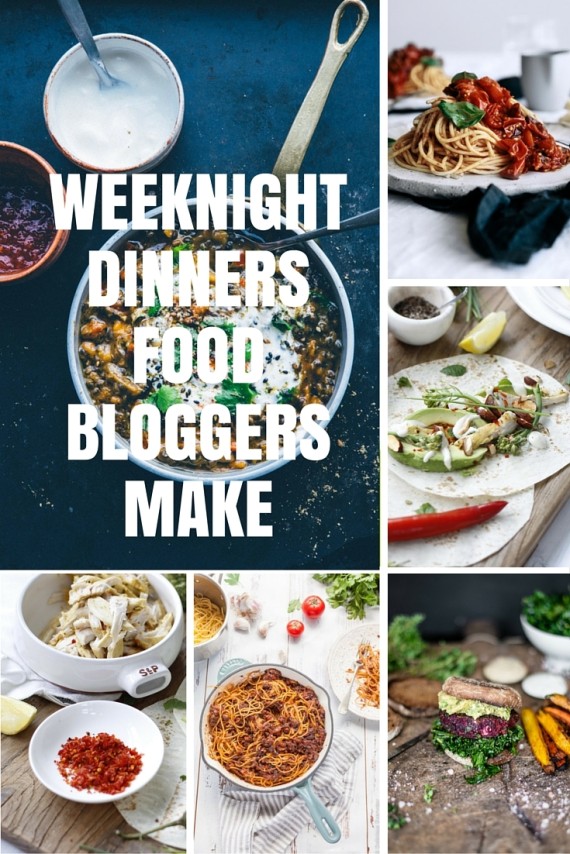 Meat and two veg, instant noodles or cold pizza for dinner -- sound all too familiar?
If you're feeling uninspired and unsure about what to make for dinner during the week, read on -- because we've enlisted the help of top food bloggers around the world to share their favourite healthy weeknight dinner recipes.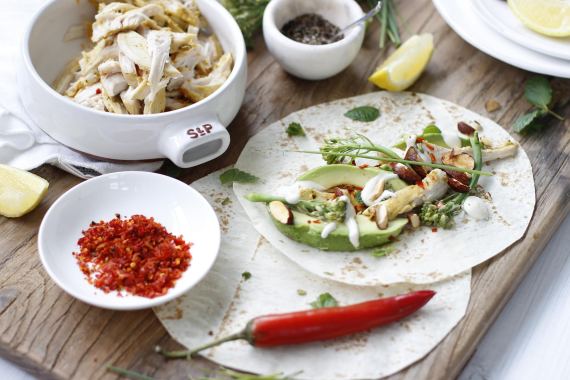 Healthy Chicken Fajitas
Sally O'Neil:
This is my take on the beautiful Mexican Fajita. We're going salsa-less. Have you ever read what's in a jar of the store-bought stuff? Sugar, sugar, and more sugar. Not great for your insides.
I've swapped it for tahini -- kind of like peanut butter, but made with sesame seeds. It's packed with healthy fats to keep you satiated for longer. It's also an amazing source of calcium (for those of you who don't eat dairy) and is rich in minerals such as phosphorus, lecithin, magnesium, potassium and iron.
Triple the recipe, invite some friends over and lay it all out in bowls -- it's the easiest, healthy dinner party pleaser that is sure to impress.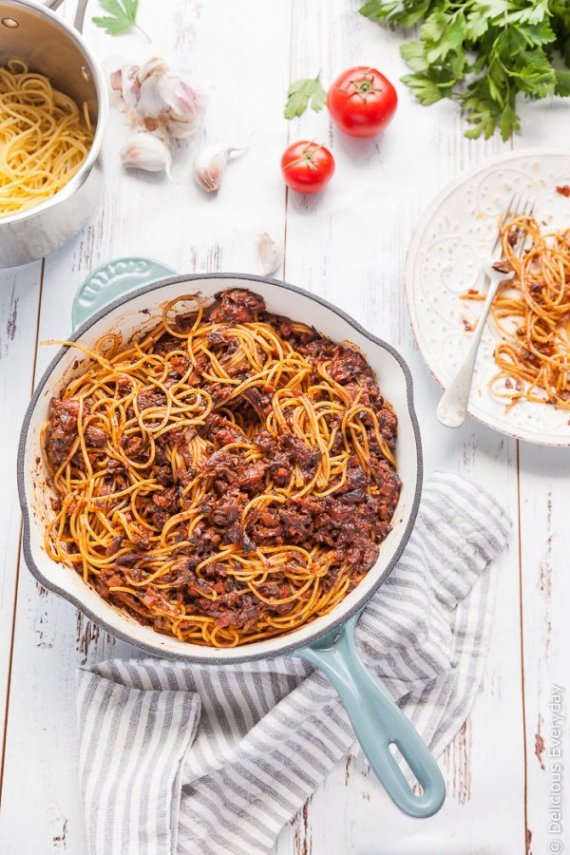 Mushroom Bolognese
Jennifer Schmidt:
My go-to dinner would have to be my mushroom bolognese.
Bolognese is the ultimate in comfort food and contains ingredients that most of already have in our pantry. The only arduous step in this recipe involves chopping the mushrooms -- however, if you have a food processor with a grater attachment you can grate the mushrooms in no time. And thanks to the umami-laden mushrooms this is a version that both vegetarians and meat-eaters alike will love.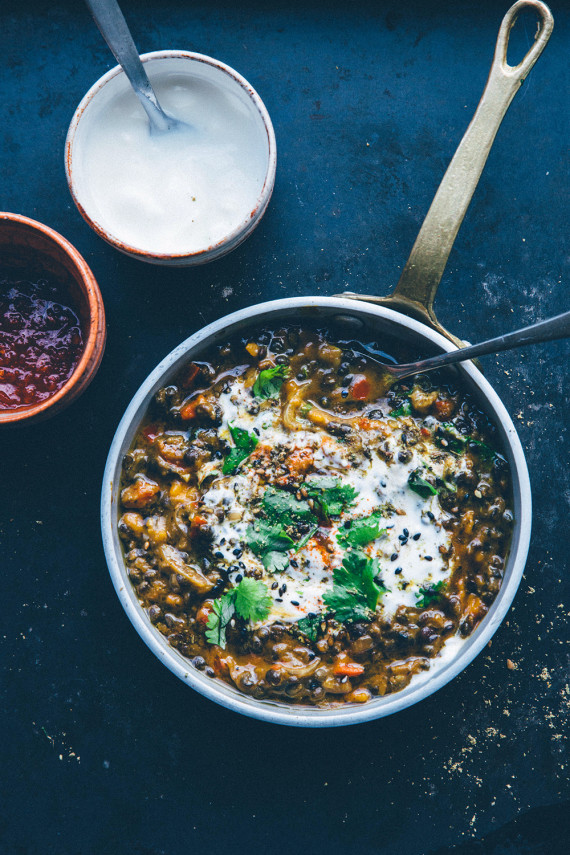 Lentil Chili With Pumpkin
Nina Olsson:
This is one of the most tasty dishes I know and I usually have most of the ingredients at home -- except sometimes the pumpkin, which I then swap for other fleshy vegetables like eggplant, zucchini or sometimes chickpeas and beans.
This lentil chili makes itself apart from the chopping -- while it's simmering away in a big pan, I prepare rice and a side salad. It's always met with a cheer from my family and is often requested for dinner.
It's also one of the most popular recipes on my blog as it's comforting, light and healthy. The earthy warm spices gives it its signature flavour -- a taste experience that I want to recreate over and over. I'll probably still be making this in 20 years time.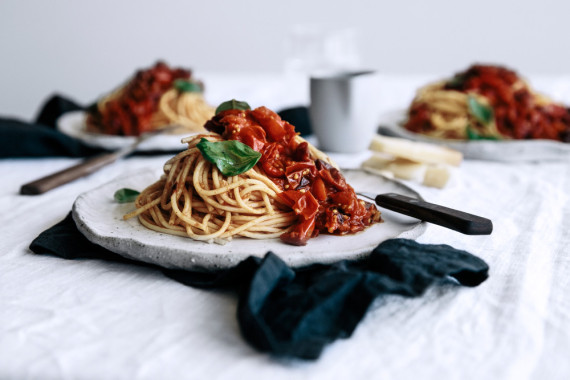 Simple Roasted Tomato & Smokey Chili Spaghetti
Ashley Alexandar:
Super simple and super delicious! This roasted tomato and smokey chili spaghetti recipe couldn't be any easier to prepare, and yet is still jam packed with amazing flavour.
The simplicity of this dish is in its 'one tray wonder' qualities. Roasting the cherry tomatoes gives them a beautifully sweet flavour. Pair them up with the chili and smokey paprika and you get the perfect combination.
I like to serve my dish with a little glug of extra virgin olive oil and some fresh basil leaves. You could also serve it with fresh parmesan or some goats cheese.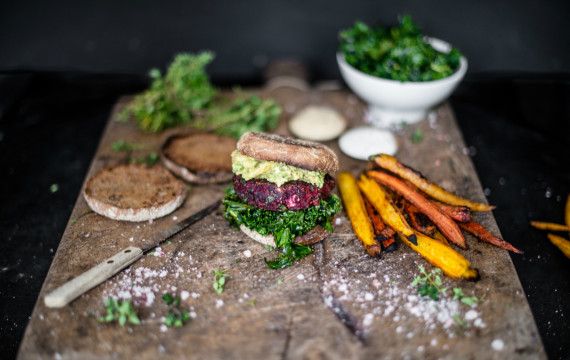 The Ultimate Beetroot Falafel Burgers
Nadia Damaso:
Sometimes, a good burger is all one ever needs. And burgers can be super healthy, believe it or not! You can bring in so much taste in combining different ingredients. To me, a mix of grilled or roasted vegetables and fresh vegetables, and a juicy, flavourful patty, are a must for a good veggie burger.
The Dukkah-spiced mashed avocado brings in that creaminess every burger should have and the marinated kale brings in that special something. Together with a crispy toasted whole wheat-spelt bun -- the combo is just perfect!