Henrik Sorensen via Getty Images
Succeeding in small business can be as simple as knowing what to charge clients, and what to pay employees.
There's little point in offering clients discounted, but completely unrealistic pricing packages just to stay in the game if it's going to cost you time and money in the long run.
Same goes with employees -- why pay employees the same hourly rate if one is much more efficient and completes tasks in half the time as another?
It just doesn't make good business sense.
And that's where the concept of value-based pricing may be a solution, particularly for those small businesses that offer professional services.
Take Sydney bookkeeping consultancy firm All That Counts.
With the rise of cloud accounting technology, Lielette Calleja felt powerless to save her embattled business from becoming redundant after building it up for more than 10 years.
"The cloud has changed the whole dynamic of the industry, and the client's perception of it," Calleja told The Huffington Post Australia.
"Clients have really done a 360 on us because of lot of the software companies said 'you don't need anyone to help you set it up and you only need a bookkeeper or an accountant to do your compliance work'.
"There just wasn't any more money in bookkeeping -- and that name is becoming redundant with the cloud -- it was all the value of the service.
"The amount of transactions we were doing were becoming less because of automation.
"We really shot ourselves in the foot by automating all our clients and I thought 'hold on a sec, if I'm billing by the hour, and the automation makes everything quicker, then I'm going to need to get another 100 clients to keep my doors open.
"We were becoming more efficient but it was crippling the business. The landscape was changing and we had to acknowledge that and it's why we moved to value-based pricing."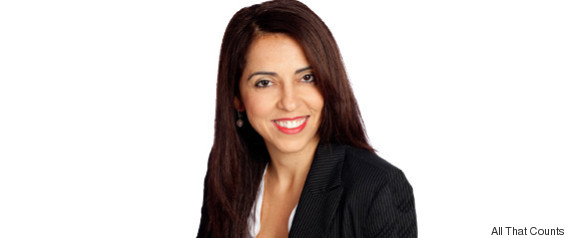 All That Counts founder Lielette Calleja.
For this to work, Calleja said she no longer charged her clients an hourly rate; she taooks into account all of their business requirements for a 12-month period, and quoted them on the value of those services.
"It's so crucial that I understand the job, because if I don't understand it, I can't put a price on it for the year," she said.
"I give them a scope of services, and some of the functions might not need to be done until year's end -- like an audit or report, or a grants submission -- and I need to understand that, and the skill set required to complete that job for that length of time, because that also plays a part in where I want the profit to be.
"I try and sustain a particular margin on all clients -- that was very difficult to work out, it was really trial and error. But once you get it right, it has a very positive outlook for our business."
She said most clients were happy to move to a value-based contract when she explained how flawed the hourly rate system was.
"Some will always want that, and that's fine; about 50 percent of our clients have moved to value-based pricing contracts though, and by the end of the year, I hope that will be 80 percent," she said.
"I take them all through a scenario to show them that the hourly rate is flawed … if I have two bookkeepers, who both have the same level of competency, but bookkeeper 1 is much slower than 2. Both produce the same result but why should bookkeeper 1 be rewarded because she takes longer, and why should the client be penalised for being charged the extra hours it takes her to do her job?"
"And why should bookkeeper 2 be penalised with less pay because she completed the project quicker?
"When you paint that picture to small business owners, it's a no brainer. They get it."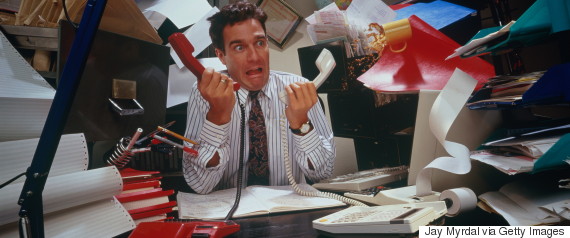 Calleja says staff who are paid for the value of their work are less stressed about the time it takes to complete tasks.
Calleja assigns a staff member to specific clients to ensure all of the requirements set out in the value-based pricing contract are met.
Calleja said getting staff to move on from being paid by the hour was a little trickier than convincing clients of the benefits of value-based pricing.
To figure out what to pay her staff, Calleja said she looked at the scope of services the client would need over one year, then drew on her experience to come up with the total number of hours her staff would need to complete the project over that year, breaks it down to a consistent number of hours per week, and then pays that staff member for those hours.
"There was a bit of trial and error to get those figures down," she said.
"And I know they may not do those exact hours every week for that particular client; for an 8-hour a week client, they might do 4 or 6 hours some weeks and 16 others.
"Bottom line is that they have a regular income -- not based on how many hours they do -- but on the total value of the work."
Calleja said most of her staff had embraced the concept.
"It has worked brilliantly -- most of the staff have said this is so much better," she said.
"They can give their clients the love they need when they need it without watching the clock.
"It has changed our whole office -- allocating certain clients to staff members they have more pride in their work. They feel like they have their own little business unit within my business."
Calleja said she still had staff fill out timesheets so she could monitor how long certain tasks took and incorporated that knowledge into creating accurate quotes.
She also employs a full-time practice manager who monitors all communications with clients so their questions and queries are answered quickly and efficiently.
A value-based pricing contract can benefit small business and their clients.
Nicolette Maury, Country Manager and Managing Director of Intuit Australia and an advocate for value pricing, said the value pricing method motivated staff to do their best, and allowed businesses to streamline processes and drive the bottom line.
"It encourages staff to deliver value, which ultimately creates an intrinsic sense of self-worth for employees and instils a sense of confidence," she said.
"Our customers tell us that when their staff are being charged out for the value they offer, instead of the time spent on tasks, it boosts performance. This is because staff feel valued by clients and customers so they're willing to go that extra mile.
"If business owners become less focused on the process, and instead, focus more on the outcome of work, they will soon reap the benefits of increased efficiencies and streamlined efforts.
"This kind of improvement has the potential to transform the way business is done now and into the future."