puchkovo48 via Getty Images
Ah, whisky. It's the ultimate gentleman's drink, harking back to an era of speakeasies, velvet waistcoats and Hemingway.
Perhaps you can picture yourself sitting in front of a fire with a glass of golden liquid in hand, but felt as though it'd be wasted if you drank it at home in front of the telly or you'd be laughed out of a bar for being a whisky rookie.
After all, it's shrouded in mystery, like an exclusive club only the coolest can join. Ice, or no ice? Blended or single malt? And can you add a little water or is that akin to ordering a wagyu well done?
As it turns out, all you need is a little education to join the likes of Don Draper in the whisky drinking corner, and your pedestrian nights in with a crisp white will be history.
Buying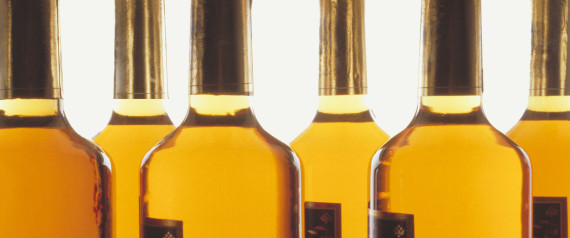 When you're standing in the liquor store it's easy to be overwhelmed by breadth of choice.
For first timers, head of Dan Murphy's tasting panel, Peter Nixon, told The Huffington Post Australia he recommends a blended scotch from a well-known producer.
"They make well balanced, soft whisky styles -- they are crowd-pleasers. Single malt can be a bit too extreme for most starters, so they're not the best place to start. A blended Scotch Whisky is like a symphony and you get this perfect balance," he said.
Sean Baxter, National Ambassador for Johnnie Walker, agrees, but said the trick is working out what flavours you really like.
"Blends are a great place to start because they are usually lighter in style making them slightly more approachable," he said.
"I find that Scotch Whisky drinkers are generally separated into people who either enjoy the flavour of peat, or people who actively dislike it. If you are able to ascertain this factor first it will go a long way to picking a whisky that you or your loved one will enjoy."
As for price, it depends what you're doing with it.
"The most inexpensive Scotch Whiskys are okay for blending," Nixon told HuffPost Australia.
"However, if you want something on its own then you need to choose a premium. I think you can get something really good around the $50 mark. $50 to $70 is probably the sweet spot, you can stay in that zone for a number of years and discover lots of great whiskys without spending more than that. There's plenty in that range," he said.
Storing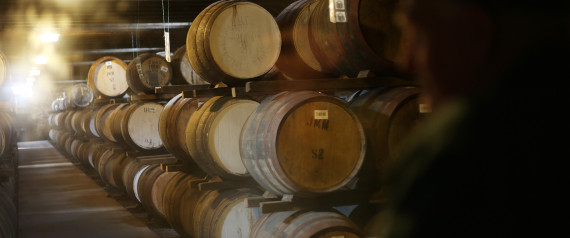 Unlike wine, you don't need a custom made cellar in your basement to keep your whisky fresh. "In a dark, cool cupboard, it will last for months once it's opened," says Nixon. "The alcohol can dissipate if you keep it for years, but being 37.5 percent alcohol and higher... it preserves it."
However, once there's only a small amount left in the bottom, it's time to get your mates over.
"Once you get down to two fingers width from the bottom the amount of oxygen in the bottle will begin to change the whisky ever so slightly. The solution to that problem is to invite a friend round and share the last drams," says Baxter.
Also unlike wine, the flavour of whisky doesn't improve or change once it has been bottled.
"It does [improve] in the cask because water evaporates in the cask, but once bottled it doesn't change. It won't mature in the bottle, so there's no point keeping it for years on end," says Nixon.
However, Nixon maintains that it is nice to have your birth year or a special year to keep on display -- and while it doesn't mature it also doesn't go off, so you can expect an unopened bottle to taste the same today as it did 30 or 40 years ago.
Pouring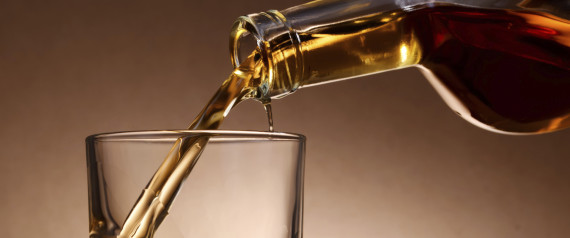 According to the experts, there's no science to pouring.
"From the bottle is fine -- pouring that is, not drinking! Leave swilling to pirates!" advises Baxter.
"Bartenders will use jiggers to control standard drinks."
Consider investing in a jigger to keep track of your alcohol intake and keep in mind that a standard drink of whisky is 30ml. The recommended number of two standard drinks per day, and no more than four standard drinks on any one occasion, will reduce the risk of alcohol related health issues and injury.
Ordering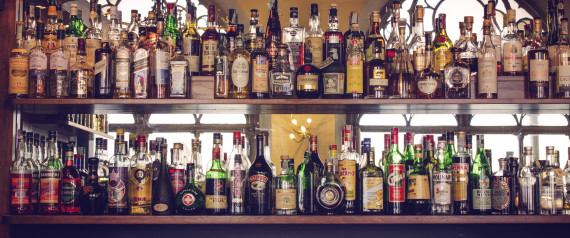 Remember that out-of-your-depth feeling you had in the bottle-o? Well multiply it by 100 when you're sitting in front of an overstocked bar with a hipster bartender - you know the ones, they always have a wacky moustache and way too much confidence! - and choosing a whisky.
Baxter says to avoid making a bad choice, simply ask the experts.
"Honestly, just ask your bartender for his favourite Highland whisky. You will always land on something that is very drinkable, with lots of classic flavours of rich butterscotch and malt.
"If you haven't drunk much single malt before I would stay away from the big, smokier styles unless you think you might like that sort of thing, like cigars, or smoked foods."
Glassware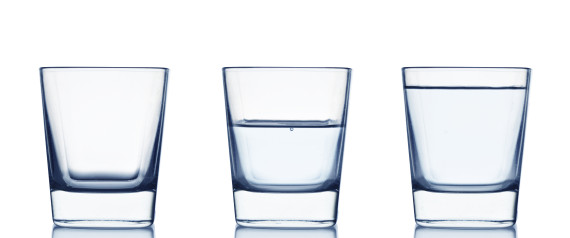 The choice of glass is important when it comes to drinking whisky, but that doesn't mean you need to go and splash out on a set of crystal whisky tumblers right from the get go. Any large, round tumbler is fine.
"I like a large tumbler so you can appreciate the aroma," says Nixon. "The traditional whisky tumbler is quite wide rimmed for that reason... so you're getting the smell.
"At the end of the night after you've had a meal and you bring out a bottle, it fills the room with a beautiful whisky aroma. Even non whisky drinkers will love the smell."
Baxter says the most important thing is that you love the glass you're drinking from. "My preference is always a heavy, crystal whisky tumbler that has about the same weight as an ashtray.
"'Nosing' glasses or Glencairn glasses are for people who really want to dissect the flavours found within the whisky. It's a great hobby (or career for those lucky enough) and certainly is a worthwhile edition to any whisky enthusiast's glassware collection, especially if you want to look like you know what you're doing.
Drinking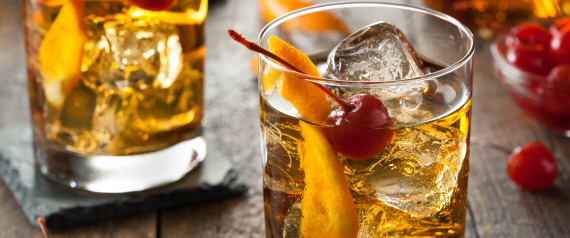 Now for the fun part. Nixon recommends rookie's try their first whisky neat to begin with, perhaps with a few drops of high quality bottled water (never tap water), so you really taste the flavour.
"No, it's not sacrilegious -- what you are doing is releasing the flavours. The alcohol can actually cause a burning sensation and impacts your ability to taste. When you add water it softens the alcohol and the flavour comes out.
"It's what the Scots do and they've been doing it for hundreds of years."
Another way to dip your toe into the world of whisky is to try it in a cocktail, such as a Whisky Sour or an Old Fashioned.
"If it's your first Scotch Whisky ever I would certainly recommend starting by asking a bartender to mix you up a cocktail with a nice, easy going Scotch Whisky as a base. Keep in mind, you will most likely get a blend in this instance, which is a slightly lighter style than a single malt," says Baxter.
"It's still worth using a good quality whisky in a cocktail, as you still get the flavours of the whisky's coming through. I wouldn't recommend using a whisky that is hundreds of dollars, but something decent," agrees Nixon.
A few cubes of ice in your drink is absolutely fine, especially in a hot country like Australia, says Nixon.
"When we're pouring a glass of whisky in the middle of the summer, the whisky is going to be quite warm. It's supposed to be European room temperature, around 15 to 18 degrees [Celcius]."
Consider investing in some whisky stones or large ice cubes, which will cool your drink down without diluting the flavour.
Eating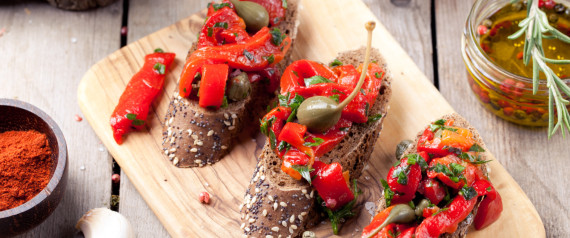 There's a whole world of whisky styles and a whole world of food pairing, and everyone will have a different opinion about what works.
"What the Scots classically drink it with is barrel aged cheddar cheese. It [whisky] has got really strong flavours, so it works with strong, salty flavoured foods," says Nixon.
"Tapas, canapes, strong smoked fishes, anchovies... they work well, but it's pretty versatile. Anything with a strong smoky character -- chargrilled eggplant or red capsicum are great."
Baxter recommends oysters with Talisker from the Isle of Skye.
"The marine flavours of the whisky work effortlessly with the succulent creaminess of the oyster. Generally I have a little sip first and then follow with the oyster. Wait a few seconds and then have a second sip, absolutely delicious," he said.
While Nixon also recommends foods which are high in fat, as the high alcohol content pairs well with oil, it's really about working out what works for your palate. Happy testing!
Want to know more about taste, style and history? Become a whisky expert at Johnnie Walker.