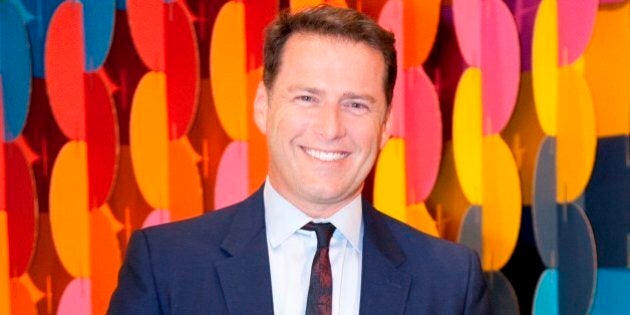 Not one to let the dismal ratings of his last hosting venture -- the widely-panned television panel show 'The Verdict' -- to get him down, funnyman Karl Stefanovic has put his hand up for another hosting gig at the Nine Network.
The series, titled 'This Time Next Year', is based on a UK format and will see "everyday Aussies achieving monumental personal goals" over a 12-month period.
Goals could include overcoming a setback, finding love, achieving a world first or even tracking down a long-lost relative.
'This Time Next Year' will be delivered in a "time travel" format. The audience will meet the participant, and once their pledge is complete, he or she will leave the studio ready to embark on their 12-month challenge -- only to reappear shortly afterwards, "completely transformed" one year on.
"This is such a wonderfully positive and unique program. I'm really excited to watch how these people progress and make significant changes in their lives," Stefanovic said.
Interested in taking on your own personal 12-month challenge? Applications for the series are closing soon. Head here for more information on how to get involved.
A fan of Karl's? Check out the tribute of funny moments 'The Today Show' made for him last year below.