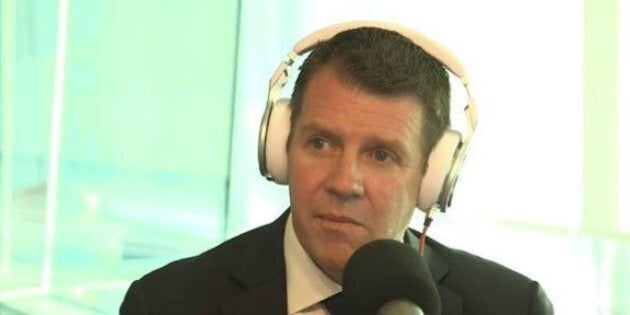 Fitzy asked Baird whether he was surprised over how much people had "blown up" over his post (which has received upward of 12, 000 comments) and whether he realised how passionate people were on the subject.
"To be honest I have been surprised, it's a huge outpouring and there are two sides to the debate," Baird said.
Baird encouraged feedback and participation from the public once the review is underway and confirmed the current casino exclusions would be investigated.
"We will go through this process and consider all opinions," Baird said.
A number of prominent Australian musicians have expressed their anger over Baird's claims on Tuesday's Facebook post that Sydney is "safer and as vibrant as ever."
Flight Facilities, The Preatures and Alison Wonderland -- who all got their start thanks to Sydney's once thriving music scene and now enjoy international acclaim -- have called out Baird for "ignoring us" while blaming his outdated mentality for ruining Sydney's cultural hub.
Jimmy and Hugo of Flight Facilities said that if the current laws were in effect 10 years ago, their careers would have never came to be.
"It's hard to know where to start with the lockout laws. Trying to succinctly explain to someone how much is wrong with it, leaves you jumping wildly from one ridiculous law to another. We've been fortunate enough to explore the world through our music, and while our influences have reached us from every corner of the globe, our cultural and musical incubator is, and was, Sydney," the two-piece wrote.
"We can't understand how these laws are justified, any more than we can expect a government official to understand that people find solace on a dance floor at 3am. And we don't expect them to. But where's the voice for the entertainment industry, and the youth?" they wrote.
Wonderland, who got her start DJing in clubs across Kings Cross said Sydney had "become a laughing stock internationally".
"I miss the feeling of being able to discover music whilst exploring Sydney," she wrote.
While The Preatures highlighted that commercial precincts like The Star Casino and Barangaroo were exempt from the lockout laws, echoing the hashtag #CasinoMike that began trending this week.