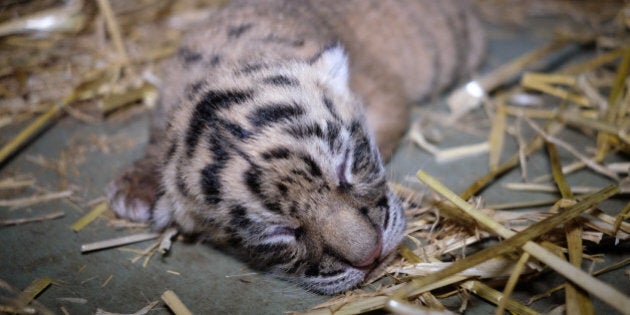 World, it's time to get acquainted with Australia Zoo's most recent welcomed additions: two baby tigers.
Sumatran tiger, Kaitlyn, safely delivered her second litter of cubs last weekend. These adorable bubs will join their brothers Hunter and Clarence who were born in 2013.
Aside from their unbelievable cuteness, these cubs are a genetic milestone for Australia Zoo and for Kaitlyn's endangered bloodline.
"At the moment there are less than 500 Sumatran tigers left in the wild which means there's a very real possibility that this incredible species could become extinct in our lifetime," said Head of Australia Zoo's Tiger department, Giles Clark.
"Cubs like these are the insurance protecting tigers from disappearing altogether."
Kaitlyn's cubs will join Australia Zoo's tiger bonding program with their keepers from an early age.
They will also be part of a conservation program to generate funds and awareness towards the protection of Sumatran tigers from illegal poaching and habitation destruction.
Sadly, you'll have to wait until March to see the cubs for the first time. Until then, we've got you covered.