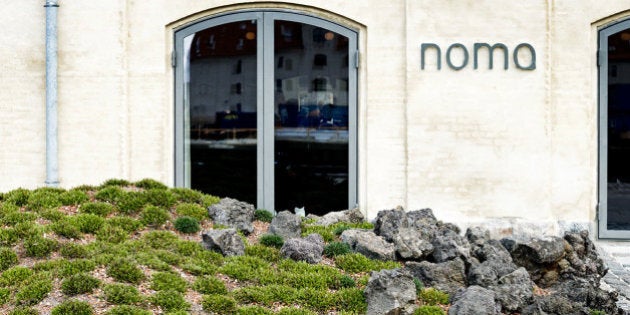 Desperate to land a reservation at the exclusive Noma Australia? Well, you just might be in luck, as the not-for-profit organisation The Hunger Project has one up for grabs. Better yet, it's all in the name of charity.
'A Table to End Hunger' is the latest campaign from The Hunger Project Australia, offering Sydney food-lovers the opportunity to nab tables at some of Sydney's best (and often impossible to book) restaurants.
"We Australians love our food and restaurants and all that sort of stuff," Cathy Burke, CEO of The Hunger Project Australia, told The Huffington Post Australia.
"It's been a really great collaboration with some great restaurants in Australia and us. It's our first ever year doing this, but we wanted [the campaign] to prick people's ears up, and for us to be able to forge a link between being able to go out and continue to have a great time but ensuring and enabling that other people get to eat and get on with their lives as well."
Working in an auction system, would-be restaurant attendees can bid on the eatery of their choice (some offer meal packages, others just the reservation) with the lucky winner scoring a VIP table. All proceeds will go towards achieving the charity's ultimate goal -- to end hunger by 2030 in the world.
"The Hunger Project isn't about feeding people or providing food," Burke told HuffPost Australia. "The money that we raise isn't going towards anything like that.
"We are focused on the sustainable end of hunger. We are interested in people having the skills to grow their own food, in women having a voice in the decisions that affect their lives.
"We'll be making sure the money we make out of [this campaign] will go towards providing people with the ability to grow food, to learn about agricultural health and have access to skills training.
"We want people to be able to get on with their lives in a sustainable way."
If splashing out on a fancy exclusive meal seems to be a strange way to go about ending world hunger, Burke doesn't see it that way.
"The messaging around the campaign isn't about feeling guilty about eating out -- that doesn't serve anyone," Burke said.
"It just taps into a real -- probably not uniquely Australian -- but very Australian trait of loving food. We are known globally for our food. This is all about remembering the whole world while we are having fun and delighting ourselves in Australia."
Interested in making a bid? (And those who haven't yet secured a table for Valentine's Day are strongly encouraged to do so). Check out the offers available here.