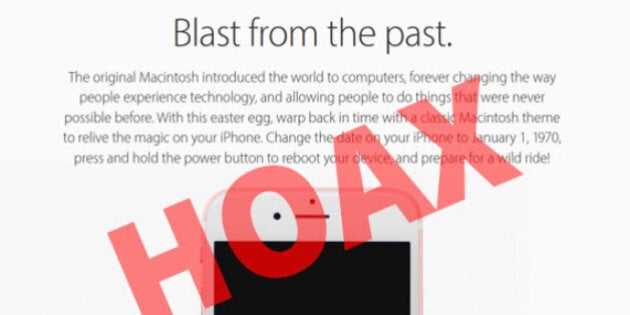 It sounds like a cute "Easter egg" for Apple nerds. Switch your phone's date manually to January 1, 1970, and you'll be treated to a nostalgic Macintosh theme carrying the tagline: "Think different".
But it's a hoax. A horrifying hoax that not only disables your phone, but bricks it permanently.
A hoax ad that mimics Apple's typeface has been circulating online over the past few days, promising users the chance to "relive the magic" on their devices and "prepare for a wild ride".
But that "wild ride" will literally break your phone. And not only your phone, but some iPads and iPods, too.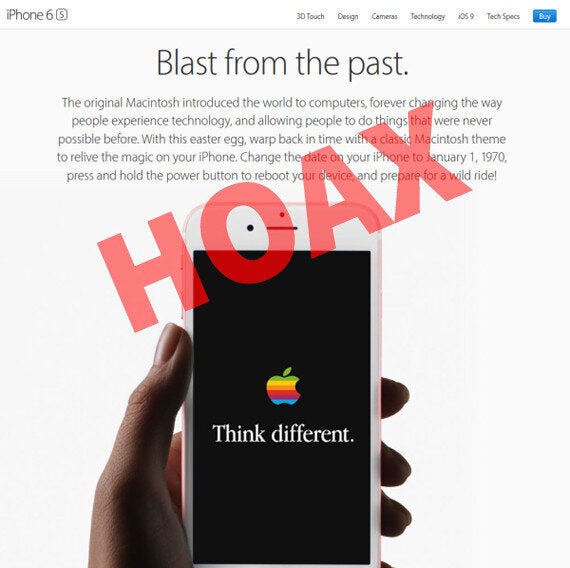 On Monday the NSW Police Force issued a PSA to notify Apple users that the "Blast from the past" stunt would "render your device unusable".
"Don't set your phone's (or other Apple mobile devices) date to 1 January, 1970; it will cease to function and cannot be rebooted," the NSW Police warned.
It comes following the global release of Danny Boyle's 'Steve Jobs' biopic which features a scene where Jobs, played by Michael Fassbender, is preparing to unveil the Macintosh with its "Think different" tagline. (This provokes a humorous argument between the late pioneer and Steve Wozniack over the grammatical flaw of that slogan.)
Apple has released a statement promising to release an iOS software update that will render the hoax ineffective.
"Manually changing the date to May 1970 or earlier can prevent your iOS device from turning on after a restart. An upcoming software update will prevent this issue from affecting iOS devices. If you have this issue, contact Apple Support."
In the meantime? Leave that blast in the past.