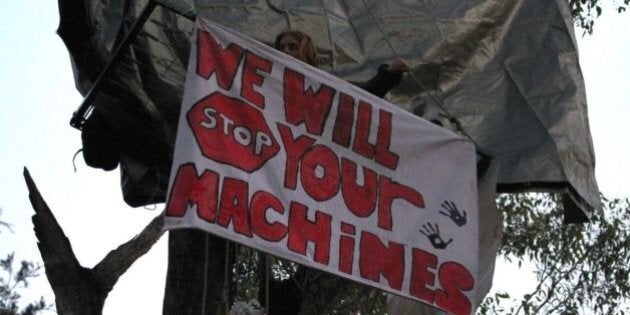 The United Nations has again taken aim at Australian lawmakers, savaging proposed new legislation in Western Australia that would severely limit the ability for people to stage protests.
The Criminal Code Amendment (Prevention of Lawful Activity) Bill 2015 would dramatically reduce the legal rights for citizens to protest "lawful activity," such as logging or development, Greens parliamentarian Lynn MacLaren told The Huffington Post Australia. The bill -- which was first introduced in 2015 but, after a year on the backburner, was set to be debated in the WA parliament on Tuesday -- sets out that:
A person must not, with the intention of preventing a lawful activity that is being, or is about to be, carried on by another person, physically prevent that activity.
A person must not make, adapt or knowingly possess a thing for the purpose of using it, or enabling it to be used, in the commission of [an offence]
The new law would also theoretically reverse the burden of proof and presumption of innocence, according to MacLaren, in the section that states:
A person is presumed to have the intention [to prevent a lawful act] if —

(a) the person prevents a lawful activity in circumstances that give reasonable grounds for suspecting that the person had that intention; and

(b) the contrary is not proved.
Penalties for the offences range up to $24,000 and two years in jail.
On Tuesday, the office of the United Nations High Commissioner for Human Rights released a statement blasting the proposed laws for their aim to limit protest.
"Three United Nations human rights experts have urged the State Parliament of Western Australia not to adopt new legislation which would result in criminalising lawful protests and silencing environmentalists and human rights defenders," the release said.
"Members of the regional parliament have indicated that the Bill aims at preventing protestors from locking themselves onto equipment, trees, and other objects with innovative methods in order to frustrate or delay development sites."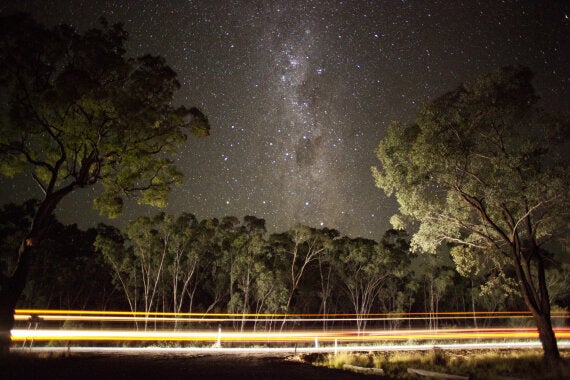 There are fears forests will be less protected under new protest laws
The UN Special Rapporteurs on freedom of expression, David Kaye, on freedoms of peaceful assembly and association, Maina Kiai, and on human rights defenders, Michel Forst, all expressed their concern over how the laws could affect the right to protest in WA.
"The Bill would criminalise a wide range of legitimate conduct by creating criminal offenses for the acts of physically preventing a lawful activity and possessing an object for the purpose of preventing a lawful activity," the three rapporteurs said.
"For example, peaceful civil disobedience and any non-violent direct action could be characterized as 'physically preventing a lawful activity'."
Mr Kaye was quoted as saying he feared the legislation would have "the chilling effect of silencing dissenters and punishing expression protected by international human rights law."
Mr Kiai added: "It discourages legitimate protest activity and instead, prioritises business and government resource interests over the democratic rights of individuals."
WA Premier Colin Barnett told media on Tuesday that he was unswayed by the UN's comments.
"This is WA, Australia, a first world nation with great freedoms, civil liberties and the like. This is not some despot country in Africa, or wherever. Any suggestion that there is some sort of unreasonable crackdown on protestors is just false," he said, according to his office.
"What we are proposing is to have some measure that will prevent people from putting themselves in danger or others in danger in terms of having to rescue them."
"I will always allow protests to take place but they need to be peaceful and they do not need to be of a nature that endanger individuals."
MacLaren said she was most concerned over the vague nature of the bill. She said the clauses about a person not being allowed to possess a "thing" which could be used in a protest, and the apparent reversal of the presumption of innocence, were especially troubling.
"You have to prove you didn't intend to do that, which is an extraordinary reversal of onus of proof and very ill-defined. Their intent is to stop the lock-ons and blockades which have been used in forest protests," she said.
MacLaren said she hoped the UN comments would help sway the government to abandon the proposals.
"I'm hoping the UN will add to the weight of evidence opposing this bill. It is the strongest condemnation yet. The premier needs to pay attention to this," she said.