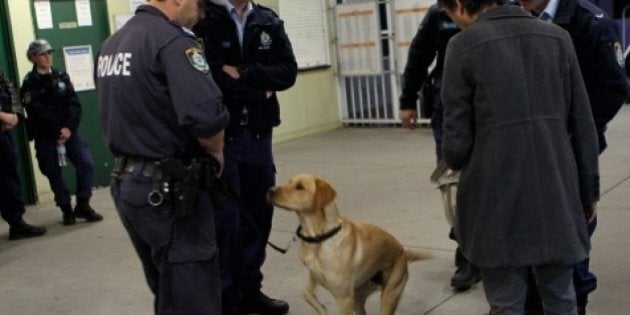 Greens MP Jenny Leong has introduced a bill into NSW parliament proposing to repeal the use of drug detection dogs in the state.
Sniffer dogs are used widely by police in NSW and around the country, to detect drugs at sporting events, music festivals, nightlife venues and at public transport hubs, but have been criticised for a large number of "false positives," where a dog indicates the presence of drugs but a resulting search yields no results.
Fellow Sydney Greens MP David Shoebridge told The Huffington Post Australia that in 2014, NSW police conducted 14,593 searches were conducted after a positive indication from a drug dog. Of those searches, only 3830 found drugs -- meaning 10,763, or nearly 74 percent, found no illicit drugs.
Leong, the Member for Newtown, told The Huffington Post Australia she had first introduced her bill to parliament in May last year, but the bill lapsed before it came for debate. She reintroduced it on Tuesday, and said she hoped to bring the bill for debate as soon as next week.
"The bill would remove powers for the drug detection dog program to function in NSW. We've seen over a number of years that this program doesn't work," she said.
"In 75 percent of cases, they give false positives."
Shoebridge, speaking to HuffPost Australia in November, supported those numbers.
"These dogs are getting it wrong between 60 and 80 percent of the time," he said.
"We don't accept it. When you're routinely humiliating people, forcibly searching them in public on the basis of data that is wrong eight times out of 10, it's a program that should end."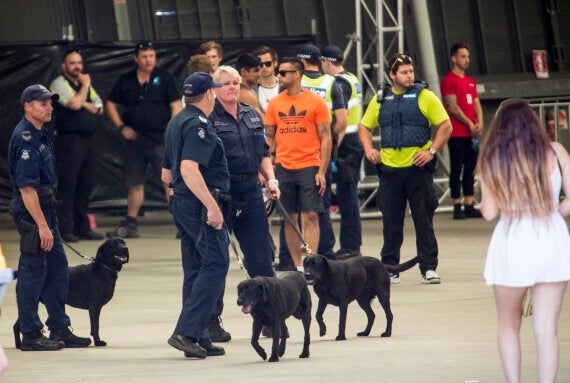 Police with sniffer dogs at Melbourne's Stereosonic Festival
In response to Shoebridge's comments in November, NSW Police said in a statement: "Over 70 percent of [indications from a drug dog] result in either drugs being located or the person admitting recent contact with illegal drugs, which proves the effectiveness of those indications."
Leong said she hoped her bill would come for debate in parliament soon, but admitted the government and opposition would likely oppose the bill.
"We're keen to bring the bill on, to see how they justify their continued support for a program shown not to work but to have a hugely negative impact on the community," she said.
"It's clear there is growing support through the community [for repealing sniffer dog powers]. It will be interesting to see how the government and opposition defend the program, which is a waste of taxpayer money."