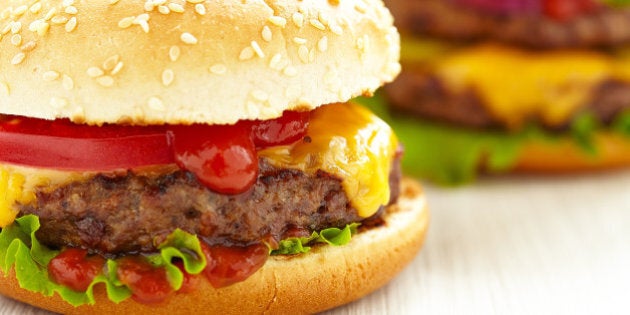 The burgers might really be better at Hungry Jack's, with news that the fast food chain now promises "no added hormones" in all its beef patties.
"This is an initiative that our customers told us they wanted," Hungry Jack's chief marketing officer Scott Baird said.
This latest step proves that people are becoming more aware of what is in their food.
"Customers demand greater transparency in the food they are eating," Baird said. "For Hungry Jack's this means beef with No Added Hormones that is 100 percent pure Australian."
Although many people might assume the meat they eat is hormone free, hormone growth promotants are used on about 40 percent of Australian cattle. This has been common practice in Australia for more than 30 years.
According to Meat and Livestock Australia, hormone growth promotants are a supplement of hormones that naturally occur in all cattle -- oestrogen, progesterone and testosterone -- and are implanted into cattle to stimulate growth.
Although there is currently insufficient data around the safety of hormone growth promotants when ingested in the human body, the fact that there seems to be no certainty as to the safety of meat is a point of worry for many people.
The European Union, in particular, is a notable objector and bans the use of -- and meat importation containing -- human growth promotants.
Regardless of one's stance, this change is a step in the right direction for Hungry Jack's, showing that they are listening to consumer uncertainty and expectations.
McDonald's beef still contains added hormones -- however, this latest promise from Hungry Jack's may push its direct competitor to follow suit.
Hungry Jack's also joins McDonald's in announcing they will also be phasing out caged eggs, with both companies promising to be cage-egg free by the end of 2017.
Fast food company Subway has already made the cage-free egg switch, while supermarket chain Woolworths has committed to remove all cage eggs from shelves by 2018.