Lisa's Lacies
For years, Melbourne's Lisa Medhurst struggled finding lingerie that suited her size 26 body.
"21 years ago, before I started my business, I had just met my now ex-partner and had gone shopping to buy something lovely," Medhurst told The Huffington Post Australia.
"It was a terrible experience and I came home with nothing. I had shop assistants looking me up and down. I had rude comments said to me, and was offered cartoon character t-shirt nighties as that was all that was available in my size. I decided at size 24 that this needed to change and I was the perfect person to change it. Why shouldn't we have lovely lingerie just because we are bigger? Are we not worth it to look pretty or sexy?"
Fed up with such little choice and by the attitude of sales staff, she took matters into her own hands and began designing her own garments -- creating Lisa's Lacies, a lingerie brand catering up to a size 40.
"It was at a time when all manufacturing of lingerie was just starting to go offshore so companies were selling off their machines and laces via auction. This was great for me, however I could not sew, design, grade patterns -- let alone run a small business. However one thing I do truly believe is that if you are passionate enough about something you can make it work," Medhurst said.
With the average weight of female Australian's being around 70 kilograms, it's fair to say that the barrage of advertising imagery featuring size 8 and 10 models is not a true reflection of the masses. Medhurst recognised this gap in the market two decades ago.
"I decided that Lisa's Lacies would be everything that a plus size lady had missed out on in her life. This was 21 years ago and things were a lot different back then, however ladies size 24 and up are still left out in the cold, so to speak, and so that is why, no matter what your size, we make for you," Medhurst said.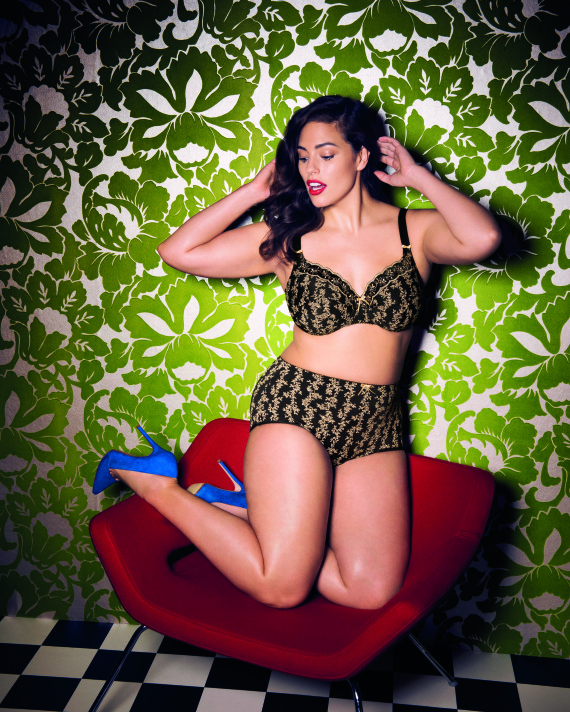 A Lisa's Lacies campaign shot
Medhurst emphasises that although the industry has come along way in 20 years with a wider range of plus size labels available, still, size 24-40 is grossly neglected.
"We have ladies travel from all over the world to us. Some ladies even cry as they come to the shop as they have never ever seen anything like what we have. I have been awarded around 90 awards over the years, but the best thing, as corny as it sounds, is helping ladies who were like me and couldn't find anything in their size," Medhurst said.
Though Medhurst is aware that there may be some backlash in relation to catering to a size 40 -- a dress size that is indicative of someone whose health is at risk.
"We don't encourage ladies to be size 40. Though, we want the ladies to feel better about themselves in something pretty and hopefully then become healthier as they feel better about themselves."
"Some people can be extremely cruel, and that can be what keeps some people bigger. Would the critics prefer that the ladies are naked? Where else can they go? It is a sad story and we are just trying to help everyone. If someone was even bigger we would make something lovely for them to feel good in," Medhurst said.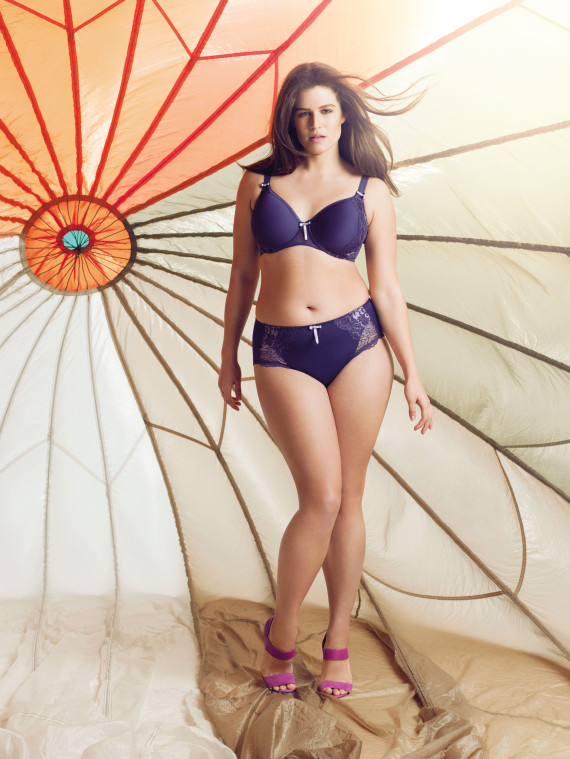 A Lisa's Lacies campaign shot