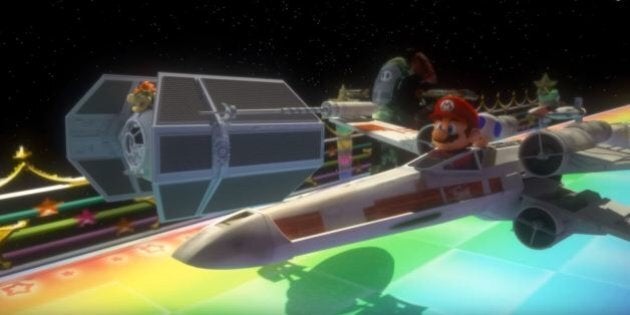 Today in nostalgic video game news, Mario Kart is back.
The team at Dark Pixel decided it'd be a sweet idea to mash the Mario cast with the Star Wars universe and the result is every bit as awesome as it sounds.
'Star Kart' blends Invincibility Stars and Yoshi squeals with X-Wings and Tie-Fighters. The only thing that would make this any better is if it were an actual game. Nintendo lords, if you're listening, we're ready.
In other Mario Kart news, Hat-Loving Gamer has dreamed up a mystical place where 101 video game characters race against each other in the classic Nintendo 64 game.
Can you IMAGINE the sleepless nights you'd spend trying to figure out if Crash Bandicoot would beat Pacman on Rainbow Road?