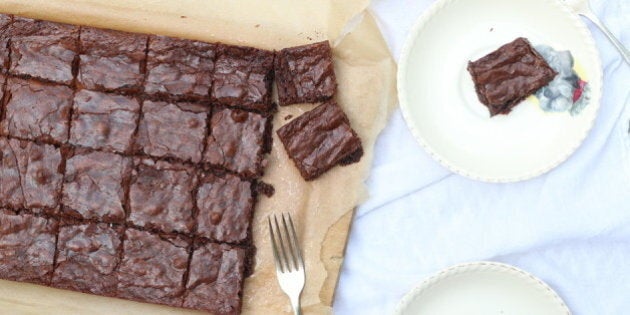 Oh, Vegemite, you little legend.
For us Australians, this iconic yellow and black jar means sunshine, happy little vegemites and a damn good slice of toast. Whether you spread just a smidgen or paint it on thickly, Vegemite is an Aussie breakfast classic and a pantry staple -- despite what everyone outside Australia thinks.
Yes, it's true, we actually enjoy it -- with over 22 million jars of Vegemite sold every year -- and we don't just use it on toast and sandwiches.
Because why wouldn't you add this scrumptious, salty savoury spread into desserts and dinners, amirite?
Vegemite Quesadilla with Poached Eggs, Avocado and Tomato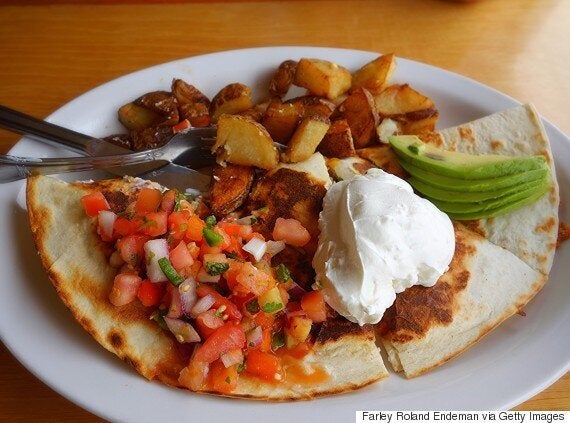 We all know how well Vegemite and cheese go together, so using this classic flavour combination with the addition of avocado, poached eggs and tomato is a fresh and filling match made in breakfast heaven.
2 large flour tortillas
2 teaspoons of Vegemite
½ avocado, sliced
⅔ cup shredded cheese
1 cup cherry tomatoes, quartered
¼ cup red onion, finely chopped
2 poached egg
salt and pepper, to taste
Dry heat a fry pan on medium heat and poach your two eggs.
Meanwhile, spread the Vegemite on the base of the tortillas and sprinkle cheese on half of each tortilla.
Place one of the tortillas in the pan and fry until the cheese starts to melt and the underside of the tortilla has golden-brown spots.
Gently fold the tortilla in half, then transfer to a chopping board and slice into triangles.
Repeat steps for the other quesadilla.
Serve the quesadillas with avocado, poached eggs, cherry tomatoes and red onion.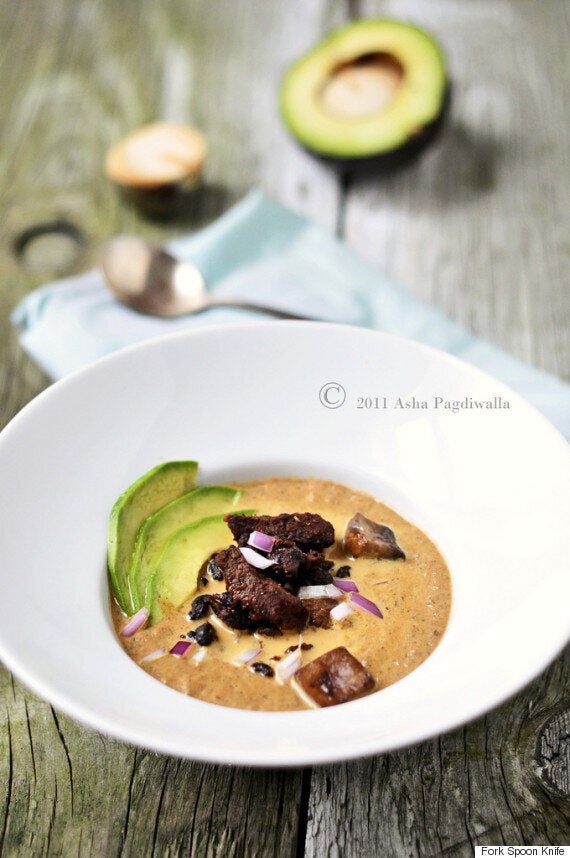 Soup is the ultimate comfort food and this mushroom soup with lamb and black beans is no exception.
The secret ingredient in this flavour-packed dish is the one and only Vegemite, which features in the delicious, rich lamb marinade.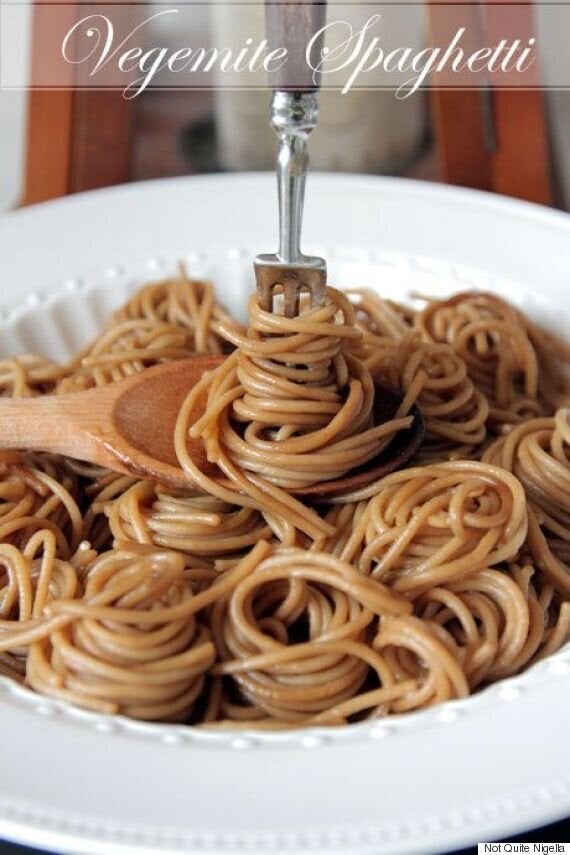 Not that this one needs much explanation because it's GENIUS, but combining vegemite with spaghetti, parmesan and butter is the best idea ever.
This quick recipe is even adapted from a recipe by cooking queen Nigella Lawson.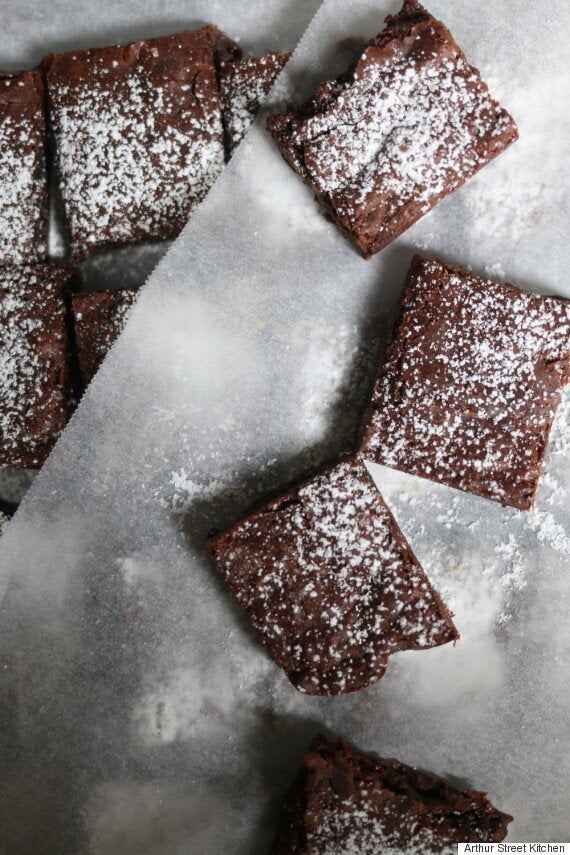 Now before you recoil in potential disgust, just think about how amazing salted chocolate and salted caramel are.
Vegemite = salty, so a small amount will naturally create a beautiful salty-sweet flavour in a dessert like chocolate brownies.
Convinced yet? We sure are.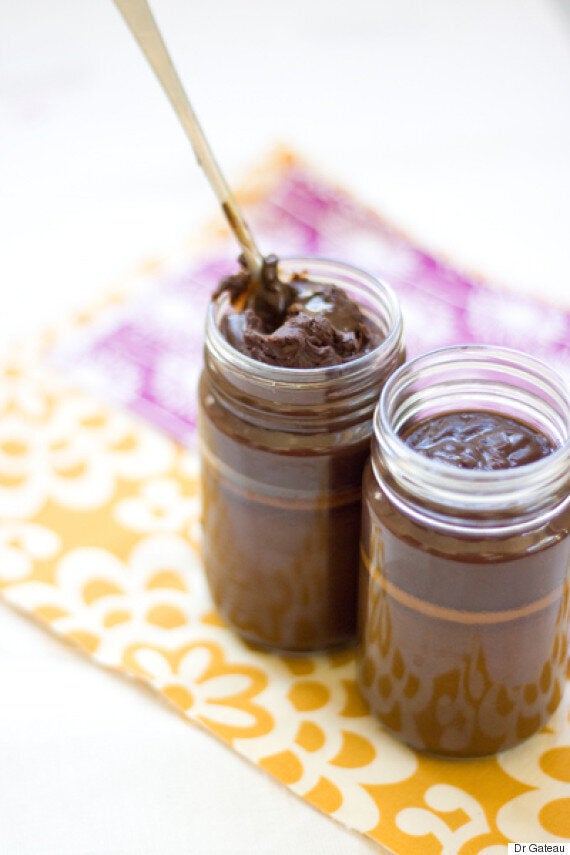 Another Vegemite dessert triumph are these Vegemite Caramel Pots.
Along the same vein as the brownies, the addition of Vegemite adds a salty element to balance out the caramel sweetness, with a dark chocolate ganache to finish.