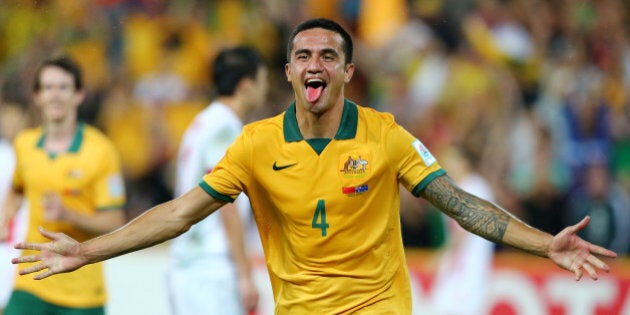 "Bring him home." That's the word on Tim Cahill, the best player in Australian football, from Les Murray, the most respected figure in Australian football.
Cahill announced overnight that he had been cut from his Chinese team despite signing a contract extension just three months ago.
"I'm very sorry to announce that I have reached an agreement with Shanghai Shenhua to terminate my contract after being told that I'm not part of the new coach's plans for the 2016 season," Cahill wrote on Instagram.
"I will be able to share more information in the next 48 hours once the final details have been completed. Next chapter coming very soon!"
But what will the next chapter be? Murray believes it should be a solid stint of domestic Australian football by the man who has scored more goals for our national team (45) than any other.
"It's time Tim Cahill came home to play in the A-League and I think efforts should be made not just by the A-League clubs, or by one of the clubs, but by the FFA itself and other stakeholders in the game," Murray told The Huffington Post Australia.
Cahill is 36 now. He has played in the English Premier League, America's Major League Soccer and China's Super League. In all three stints he has distinguished himself, as he has of course for the Socceroos.
A year ago this week, BRW estimated Cahill's overall wealth at around $30 million. It named him Australia's fifth highest-paid sportsman (for 2014) thanks to the $5.5 million he earned playing for Shanghai Shenhua in his first season.
But Cahill's value on the open market is beginning to dip, insiders say. He'd still command the big bucks in the context of Australian football, but Murray says he'd be worth it.
"He wouldn't come cheap but I think we should step up to the plate. Whoever hired him would make their money back as happened with Alessandro Del Piero," he told HuffPost Australia.
A former World Cup winner with Italy, Del Piero played 48 games for Sydney FC between 2012 and 2014 when he was in his late thirties. It's believed he cost up to $4 million a season, money which was stumped-up by the club's chairman and his billionaire father-in-law.
Murray believes the league needs another marquee player, and that Cahill must be that man.
"The fact is that the A-League is suffering greatly from the lack of a genuine marquee player who provides a broad appeal and an injection of interest to the league," he said.
"The A-League was on downward spiral in 2009, and then Harry Kewell signed with Mebourne Victory and his presence basically turned that around. The same thing happened soon afterwards with Del Piero. That's the kind of impact a genuine marquee player has on the league."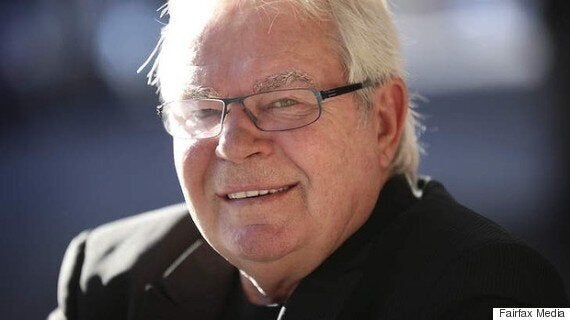 Les is more: The Godfather wants someone to make Cahill an offer he can't refuse.
The A-League operates under a modest salary cap of $2.55 million. That amount is shared across the whole team. However up to two marquee players can be paid anything on top of that figure.
In addition to the publicity and financial payoff for the A-League, Murray believes Cahill's presence would do wonders for younger Australian players in the league. It would also help his stated to quest of being part of Australia's 2018 World Cup squad.
"Having a player of his quality would be beneficial for players he's playing with or against. And I don't believe Tim playing in the A-League, as opposed to China, would in any way diminish his chances of playing for the Socceroos. I don't believe the Chinese Super League is that high a standard."
The issue appears to be whether Cahill is too proud to play in Australia. There's irony galore in that statement. No Australian has been prouder to represent his country over the years, and no Australian in any sport has been more popular.
But Cahill is the ultimate competitor. Would playing here be an admission that he is past his best?
"He did say or imply sometime in his career when he went to the U.S. that going to the A-League would be a downward step in his career," Murray said. "He may harbour a conviction that the A-league is not of a standard appropriate for him."