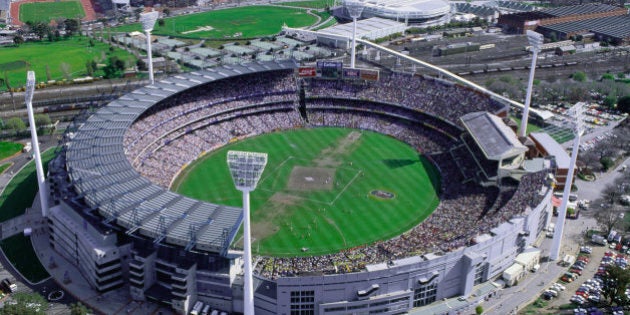 John Eren is the Victorian sports minister. He's feeling very chuffed and self-satisfied after announcing that a tourist walk, modelled on Sydney's Bridge Climb, will be developed on the roof of the MCG.
If you buy Minister Eren's enthusiastic blurb, this thing will not only inject millions into the local economy by attracting thousands of tourists to Victoria, it will also be BETTER THAN THE BRIDGE CLIMB in Sydney.
There's no doubt the views from the top of the MCG will be terrific. But whether they'll quite match Sydney is another story. Not to turn this into one of those tedious Sydney vs Melbourne things, but we're just not sure the vistas of the National Tennis Centre and the Jolimont rail yards will match this.
And that's just on the way up.
Not to cast aspersions on the Victorian government's not-in-the-least rubbery visitor number projections, but we're not sure an MCG roof climb will attract celebrity visitors who make a whole world so jealous they book immediate flights to Australia.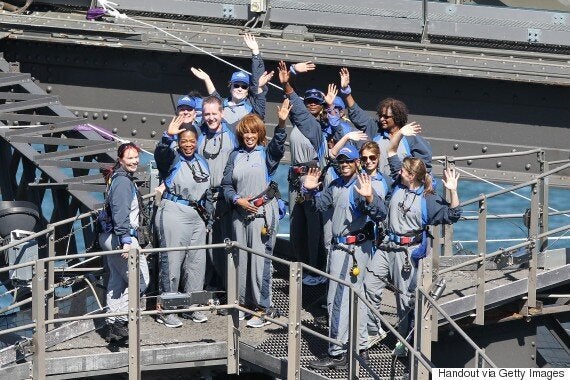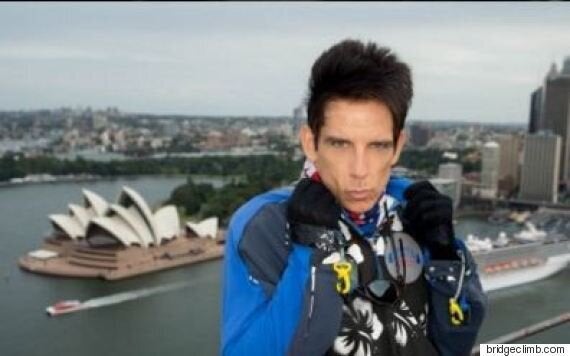 He's so ridiculously good-looking he made the pic go all blurry
The MCG is Australia's greatest stadium for any code of football. No arguments there. But we're not convinced that the views of stadium roofs and city buildings and railway tracks and midweek MCG staff mowing the grass will be a spectacle to match Sydney Harbour.
Again, this is not a Sydney vs Melbourne thing. Indeed, if anyone should be starting a fight with Melbourne this Thursday, it's Adelaide. The Adelaide Oval announced a Roof Climb three months ago.