Julia Khusainova via Getty Images
Yes, cheese rooms are as good as they sound.
Just imagine it: being in a room surrounded by the wonderful, stinky smell of an array of soft, blue and hard cheeses.
Served with boutique wines (or beers) that are expertly matched to complement the cheeses, it's easy to lose yourself in these magical cheese-filled worlds around Australia.
1. GPO Cheese and Wine Room -- Sydney
This historic and glamorous space is home to over 100 seasonal cheeses and 250 international and Australian boutique wines -- perfect for cheese and wine lovers alike.
As well as matching these cheeses with awarded wines, GPO Cheese and Wine Room offers a seasonal à la carte menu, including cheese fondue with premium antipasti, gourmet accompaniments and a selection of meals -- hello, Mac & Cheese made with four types of cheese (Pecorino, Parmigiano, Goats Chevre and Mozzarella).
2. Richmond Hill Cafe & Larder -- Melbourne
The fine folks at Richmond Hill Cafe and Larder have carefully selected a range of benchmark cheeses from all over the world for everyone to enjoy.
The passionate cheesemongers here will show you their seasonal cheeses, as well as teach you how to serve and care for your cheeses.
Richmond Hill Cafe and Larder also matures cheese in their own Fromagerie -- not to mention they make cheese towers for weddings. CHEESE TOWERS.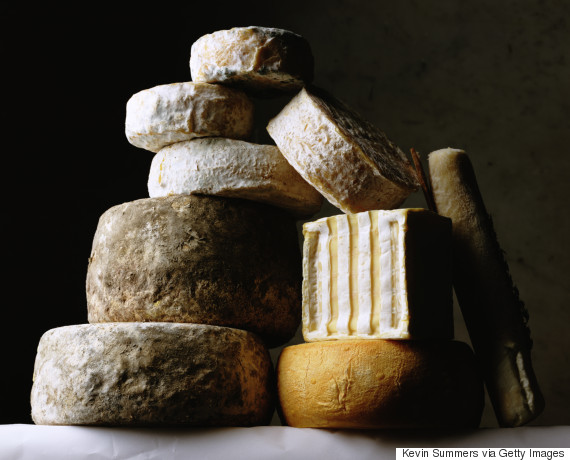 3. Silo Bakery and Cafe -- Canberra
This licensed cafe serves breakfast, lunch, afternoon tea and wine and is known for its fine breads and pastries.
Oh, and they have a glorious cheese room where you can discover a collection of Australian and European farmhouse cheeses.
The selection of cheeses are ready to take away (cheese picnic, anyone?) or to eat in as part of a cheese platter with your favourite wines.
4. Hunter Valley Smelly Cheese Shop -- Hunter Valley
It's no surprise that one of Australia's major wine growing regions is also home to Hunter Valley Smelly Cheese Shop.
You can choose from a vast array of local and international cheeses to take home or to sit down and enjoy with a pizza, gourmet baguette or burger.
The Hunter Valley Smelly Cheese Shop isn't just smelly -- it's also home to the Hunter Valley Gelato Company, featuring traditional Italian Gelato made with imported Italian ingredients and made using a 200-year-old recipe.
It's a win-win, really.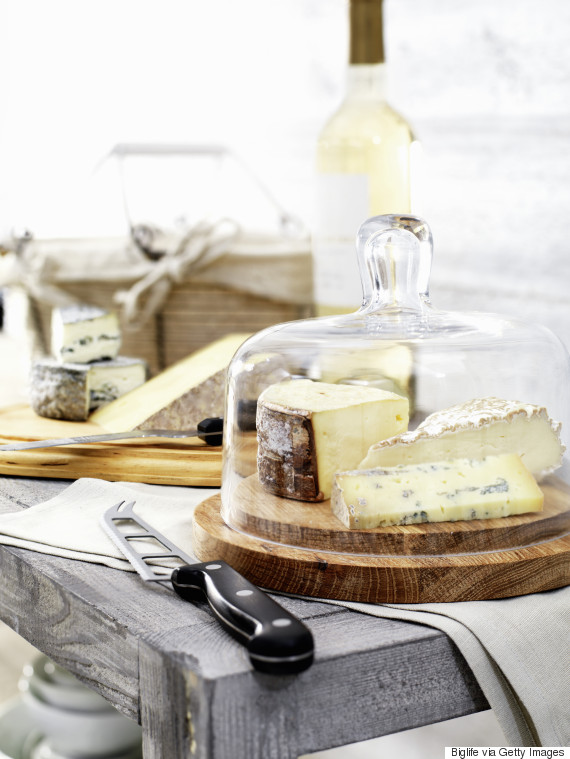 5. Little Cheese Shop -- Perth
This cheese deli in Bayswater offers a large range of imported and local cheeses from traditional farmhouse cheesemakers.
Aside from every cheese you can imagine -- from soft brie to aged cheddar -- Little Cheese Shop has a selection of pâtés, biscuits and fruit pastes.
Little Cheese Shop also hosts cheese events -- including a cheese and beer master class (just in case wine doesn't tickle your fancy).
6. Bruny Island Cheese Company -- Tasmania
Located on Bruny Island, a fifteen minute ferry ride off the south coast of Hobart, Bruny Island Cheese Company is an artisan cheese maker -- with their whole range made and matured using traditional techniques.
Throughout the whole week you can visit Bruny Island Cheese Company to taste their full range, watch the experts make cheese and chat with the friendly cheesemakers.
Bruny Island Cheese Company also sell their own homemade icecreams and organic woodfired sourdough bread.
If you're imagining enjoying a cheese platter with crusty sourdough and local wine -- and ice cream for dessert -- so are we.