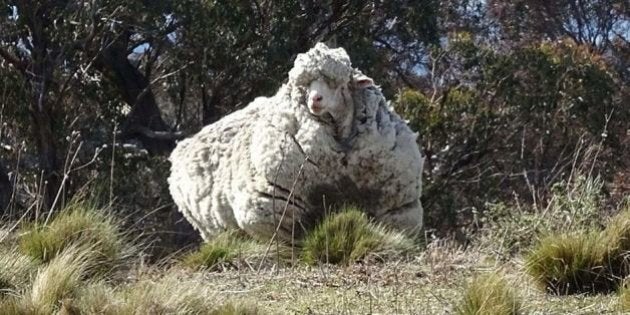 Only in Australia would a dag-ridden sheep fleece be displayed in our national museum. Yet a joint exhibition between the RSPCA ACT and the National Museum of Australia is proudly showcasing the rather putrid wool that was shorn from our most famous sheep, Chris.
Chris the Sheep has become something of an Aussie icon for the welfare of animals since he was rescued from a paddock in a shocking condition. Last August, Chris was found in Mulligan's Flat -- near the ACT/NSW border -- carrying a load of 41.1kg of wool. At the time, Chris could barely walk and RSPCA vets were concerned about infection under the wool.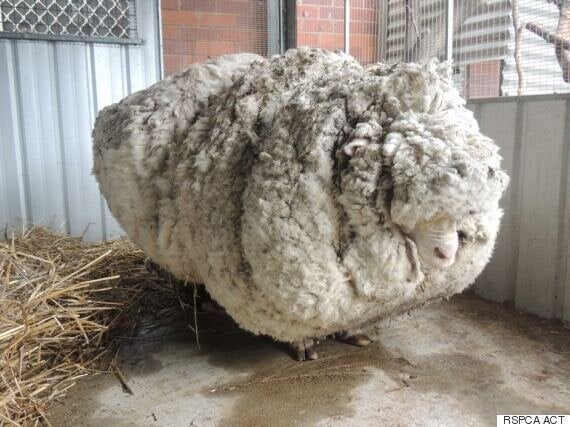 Chris waiting to be shorn. Picture RSPCA ACT
Under the guidance of RSPCA ACT, veterinarians and with the help of a shearer, the wool was taken off Chris setting a new Guinness World Record by over 12 kilograms.
RSPCA ACT CEO Tammy Ven Dange said she is still amazed that Chris survived the ordeal and the display is a fitting reminder of how dependent animals are on humans for their welfare.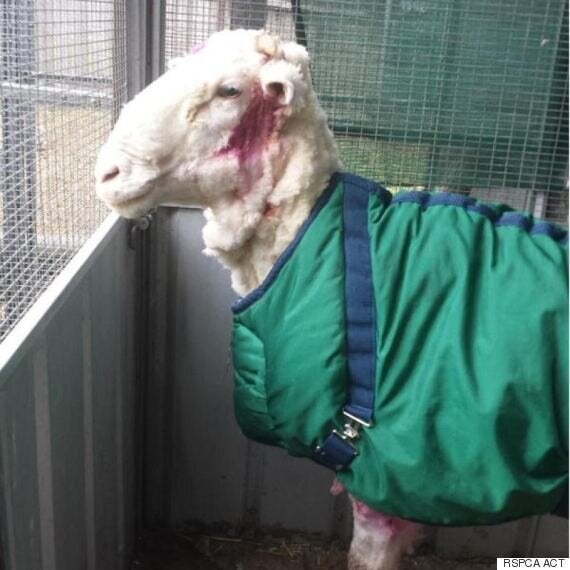 Chris after being shorn: the red is antiseptic, not blood. Picture RSPCA ACT
"Chris's story was one of survival. How did he manage to avoid feral foxes and dogs? How did he go unnoticed for so long? How did he manage to find adequate food and water while carrying his body weight in wool?" Ven Dange said.
"Canberra is known for a lot of things, but the display could possibly become another tourist attraction in itself given the national and international interest in his story. For one, the fleece is massive and the display shows this really well! It's hard to believe that any animal could carry this amount of wool around for five or six years and still live to tell the tale!"
The National Museum of Australia has acquired the fleece for its National Historical Collection. Director Dr Mathew Trinca said the story represents the important role the RSPCA plays in animal welfare.
"The phrase 'Australia rides on the sheep's back' became a truism from the late 19th century as the wool industry took off, underpinning the national economy and culture for decades," Dr Trinca said.
"Chris illustrates how modern domestic sheep have been bred not to lose their wool and what happens when they are not shorn regularly."
The fleece will remain at RSPCA ACT until it is moved to the National Museum where it will become a part of the permanent collection.
And Chris? He's loving his new life away from the media spotlight, living alongside his sheep buddies on an undisclosed farm in the Southern Highlands of NSW.