An albino kangaroo has been spotted lurking in a South Australian paddock and it not only freaked out passers by, but the internet.
Riverglen Marina Houseboat Hire spotted the roo in early February along the Big Bend beside the Murray River. And the photo, which the group posted to Facebook, has gained more than 8,000 likes and 7,000 shares.
But it's not the first Aussie animal with a dislike for the sun.
Another albino kangaroo was spotted in the ACT's Namadgi National Park in 2013. While a baby green sea turtle of the albino kind was spotted on the Sunshine Coast's Castaway Beach in February.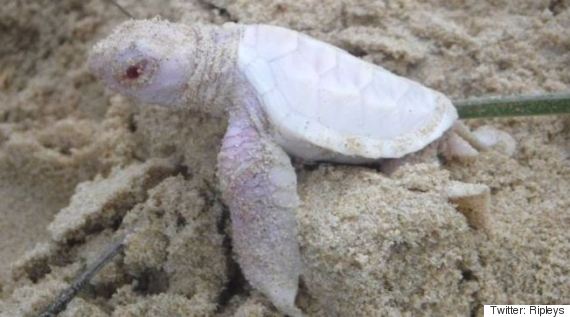 The Albino green sea turtle found in Queensland in February.
Senior Lecturer in Veterinary Pathology at The University of Sydney, Derek Spielman, told The Huffington Post Australia "albinism is a mutational abnormality that occurs in probably every species" so the sighting isn't that uncommon.
"Although albino macropods are not that rare, it is rare for them to survive until that size in the wild, as they are generally preferentially predated because they stand out," said Spielman.
"They are often attacked by con-specifics due to their abnormality, as albino humans generally are."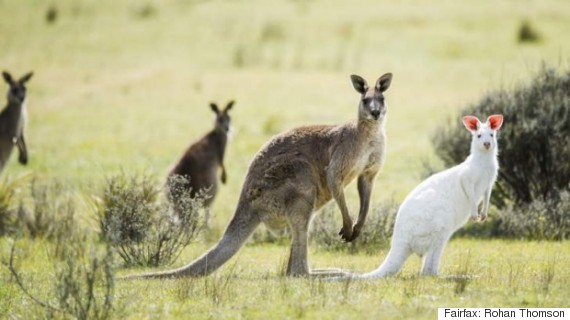 An albino kangaroo, named Casper, spotted in 2013 in ACT.
We wish the big guy all the best in the wild.