Meet Rajah. He's the first Greater One-Horned Rhino born in Australia, and he's now parading around Taronga Western Plains Zoo in Dubbo.
"Rajah's birth is the result of over 15 years of hard work and dedication from Keepers and Zoo staff," said NSW Deputy Premier, Troy Grant in a statement released on Friday.
"The Zoo's efforts to establish a breeding program for Greater One-Horned Rhinos began back in 2002 when construction began on a new facility."
Taronga Western Plains Zoo imported a male Rhina, Dora, from Japan in 2003 and a female Rhino, Amala, from the U.S in 2009.
In October Amala gave birth to the pair's son, Rajah, appropriately meaning prince. And the little guy is now parading around the zoo, on display to visitors.
"He has developed his own personality, is confident and very curious of people," Zoo Director Matthew Fuller said in a statement.
"We've noticed he is also quite fussy! His favourite treat is banana, however he doesn't like it if the skin gets too brown or is too tough."
And the fussiness is only fitting for an Aussie prince.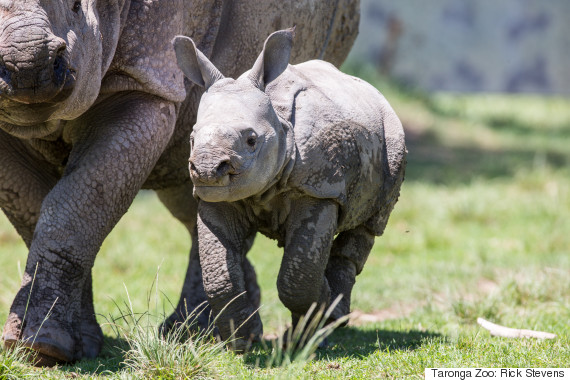 Baby Rajah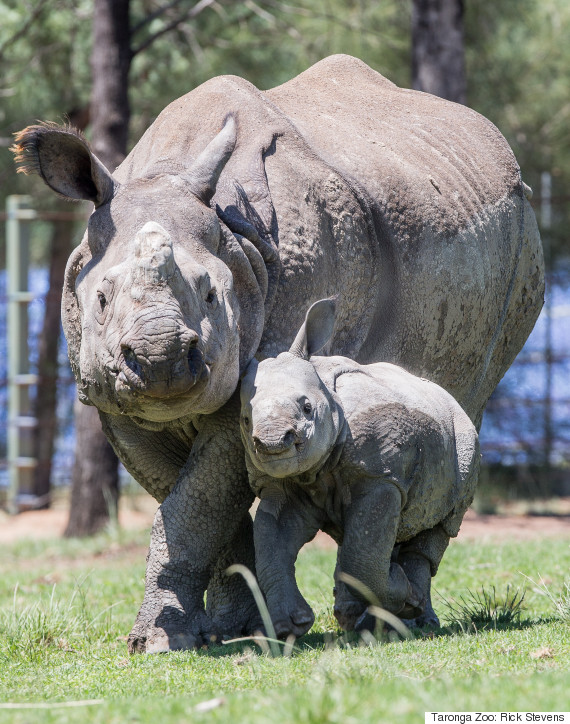 Baby Rajah and mum Amala.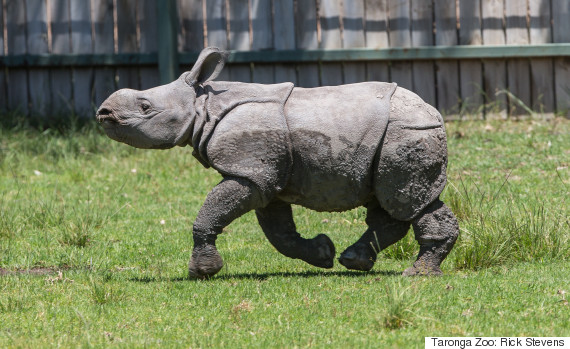 Baby Rajah making his debut at Taronga Western Plains Zoo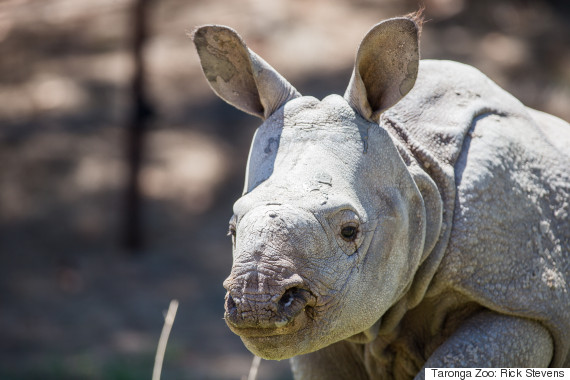 Rajah