Melodie Jeng via Getty Images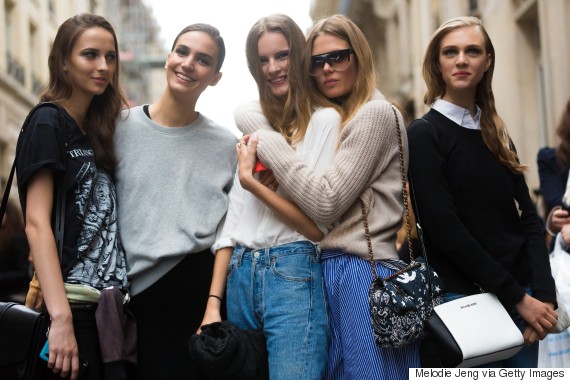 Forget boyfriend, skinny and flared denim -- this year it's all about the wedgie.
Yep, you heard right -- wedgie as in, the sometimes amusing practical joke (as long as you're not the victim).
The wedgie fit is a descendant of the "mum" jean except, a little more flattering -- and without that awkward front bulge.
"The true 'mum' jean is made from thick blue denim, has a high rise waist, is straight on the leg and finishes just short of the ankle," Alissa Thomas, editor of SHOP til you drop told The Huffington Post Australia.
"This cut is an ironic ode to the straight-up-and-down everyday jeans we saw come out of America in the mid-90s," Thomas said.
Kylie Jenner recently provided her Instagram followers with a lesson on how to wear the trend, sporting Levi's latest wedgie offering.
"This particular style is made from classic thick denim that, while a little constricting at first, shapes the booty to create the illusion of a peachy butt," Thomas said.
So how do we go from a ripped, roomy silhouette denim borrowed from our boyfriend's closet to this?
"Its revival suits our returned obsession with the original supermodels and the modern It girls like Alexa Chung who have turned the look into a quirky-cute trend," Thomas said.
But not just that, worn properly having an almost-wedgie is actually flattering. No kidding -- where has this jean been hiding all this time?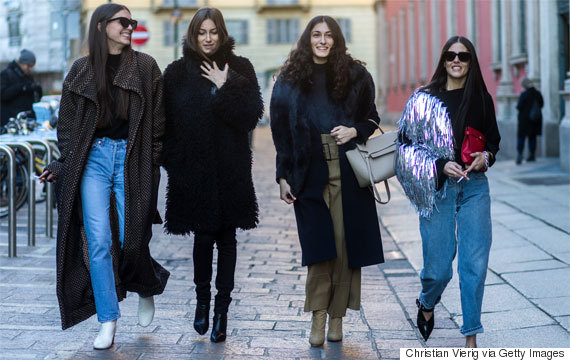 We can thank 90s It girls like Alexa Chung for its revival.
"When fitted properly the style has the ability to flatten the lower part of your tummy and round out your butt. It also eliminates most cases of 'muffin-top'," Thomas said.
Plus, it puts your shoes on show.
"By showing the ankle, it draws the eye to the smallest area of your legs -- and to your shoes -- rather than your thighs or calves," Thomas said.
"Overall, it's a surprisingly flattering style for most people, particularly for pear, athletic and curvy shapes," Thomas said.
As far as the rest of your styling goes, think minimal.
"Pair with a casual top tucked in (like a Breton stripe or a plain white t-shirt), a silk button-up shirt with a casual blazer or, to go full 90s a spaghetti strap tank top," Thomas said.
"For footwear, go for man-style loafers, brogues or low-rise trainers like Converse. Just make sure your ankles show, it's the secret to pulling off this look," Thomas said.