Fairfax Media via Getty Images
The future of some of Australia's favourite wine varieties such as riesling and sauvignon blanc is under threat from climate change as winemakers scramble to combat the impact of higher temperatures on vineyards, a leading academic says.
Melbourne University professor Snow Barlow said warmer weather in many wine-growing regions across the country meant grapes were ripening an average of one day earlier per year, putting many viticulturists under pressure.
He said the shift was part of a longer term trend, with vintage dates shifting forward gradually over the past 30 years and grapes likely to ripen an average of seven days earlier for every degree the climate warmed.
The trend, if it continues, is predicted to be highly damaging for the local industry and could see up to 73 percent of Australian land used for viticulture become unsuitable by 2050.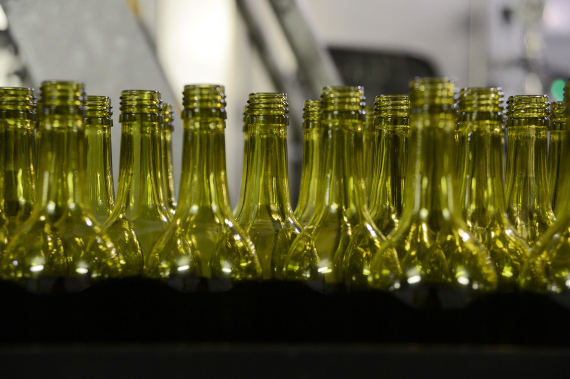 Climate change poses a big challenge for local winemakers who are trying to adapt to hotter temperatures.
"The traditional varieties are ripening early and then you've got to ask 'how serious is that? What's it going to do for you?'" said Barlow, an honourary professor of agriculture and food systems at Melbourne Uni.
Barlow said grape varieties used to produce rieslings and sauvignon blancs were among those most exposed to climate change's adverse effects.
"They're the sort of varieties that are probably at risk," he told The Huffington Post Australia on Friday.
"Hotter climates ... reduce the characteristics that people want to buy."
Prominent regions for rieslings include the Clare and Eden Valleys in South Australia as well as Western Australia's Great Southern region. The Adelaide Hills and WA's Margaret River regions are well known for sauvignon blancs.
Shiraz varieties, Barlow said, were likely to be less impacted because they were an "incredibly adaptive variety".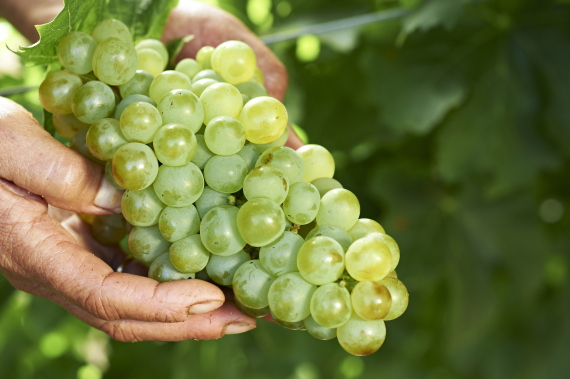 Grapes are ripening earlier each year thanks to warmer temperatures, with riesling and sav blanc among varieties hardest hit.
"There are all sorts of shiraz around the country so it's probably going to be ok," he said, adding that some winemakers would likely be forced to change the grape varieties they used as the climate warmed.
He said other grape varieties, like those used to make verdelhos, could also cope with hotter weather but the challenge was to market them to Australians.
"You head into the grog shop and you may only find one or two verdelhos, it's all sav blanc, so you can change to better adaptive varieties but you've got to figure out how you're going to find a place in the marketplace for them," he said.
Another way for winemakers to combat climate change was to alter the amount of sun grapes were exposed to on the vine.
He said this meant better "canopy management", which also included pruning later to push the season back and paying more attention to irrigation, especially with more heatwaves.
Other methods like planting heat resistant grapes from hotter regions and spraying vines with 'clay based 'sunscreen' have also been trialled.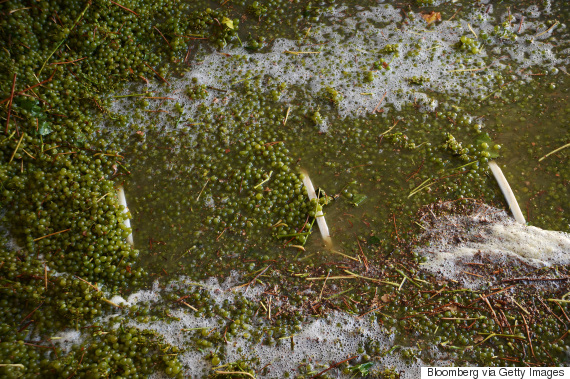 Tasmania could be part of the solution to the problem of climate change facing Aussie winemakers.
There was also the option of relocation, Barlow said, with Tasmania an increasingly attractive site for viticulturists due to its temperate climate.
Tasmania now produces 10,000 tonnes of grapes a year and has expanded from almost nothing 40 years ago.
The state has built its reputation on sparkling, pinot noir and chardonnay, all varieties suited to slightly cooler weather.
"Penfolds Group has bought there, Hardy has bought there so a lot of corporates have, and are, buying in Tasmania but for the family wineries the smaller wineries that's much harder," Barlow said.
For impacted mainland winemakers, the future could also mean looking offshore, especially to Italy.
"There are 500 grape varieties at least in Italy ... so there will be ones that can get a bit of long term traction in Australia," Barlow said.