Jeremy Woodhouse/Holly Wilmeth via Getty Images
While most of us live daily lives of happy normality, it would be sad to think that we didn't all have moments of extraordinary adventure once in a while. And if you think you don't have time to take the trip of a lifetime or try something new then why not take advantage of the fact that, being a leap year, we get one extra day in 2016 to make it count. Add these extraordinary adventures to your bucket list for this leap year and live an extraordinary life at least once.
1. Snorkel With Endangered Turtles
Endangered loggerhead, green and hawksbill turtles have made a permanent home for themselves in Cook Island Marine Park, just off NSW's Tweed Coast, an hour from Coolangatta airport. It's unusual to be able to spot all three together in their natural habitat, and as these shy animals move up the endangered list, in a few years time you might be lucky to see them at all. Take a local snorkelling tour to see the friendly creatures swim among coral and tropical fish before it's too late.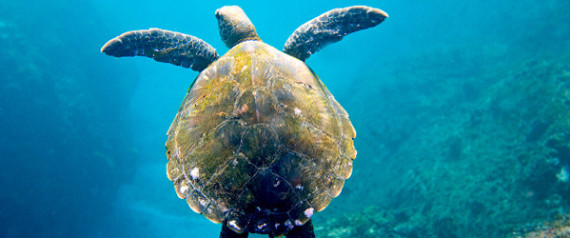 2. See Evidence Of Australia's Ice Age
Just over 20km from Adelaide is Hallett Cove, one of Australia's most extraordinary geological sites. Set in 51 hectares of national park, the northern cliff tops are internationally recognised as providing evidence of an Australian ice age 280 million years ago. The dark and sandstone layers in the rock show they were formed up to 600 million years ago before being folded into a mountain range by massive earth movements. A walking trail provides information about the geological heritage of the rocks, and you can swim at the nearby beach.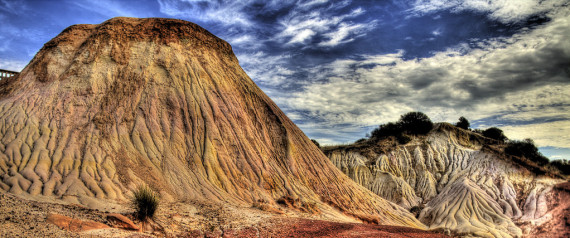 3. Adventure Around An Island
From ocean safaris and quad bike tours, to feeding kangaroos and cuddling koalas, Kangaroo Island is the ultimate adventure getaway for wildlife lovers. See dolphins and seals on an ocean safari or head to the Kangaroo Island Wildlife Park -- home to over 150 native Australian species. If you need a more adrenaline-fuelled itinerary take an outdoor adventure tour combining kayaking, sandboarding at Little Sahara and quad biking on all terrain. Ferries to take you to the island are just a two hour drive from Adelaide and there is a range of accommodation to suit every budget.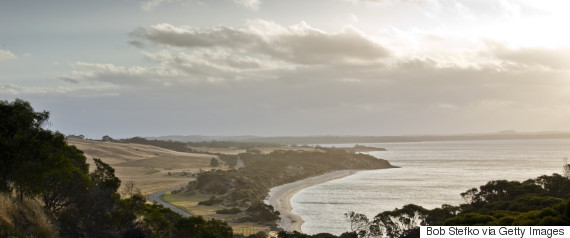 4. Relax In Healing Waters
Home to the first naturally heated thermal mineral springs in Australia, the Mornington Peninsula is only a 90 minute drive from Melbourne airport. The Peninsula Hot Springs offer more than 20 bathing experiences, including a cave pool, reflexology walk, thermal stream gully and family pools. If you need more than just a quick dip the facility offers accommodation packages with some local providers and an on-site dining facility.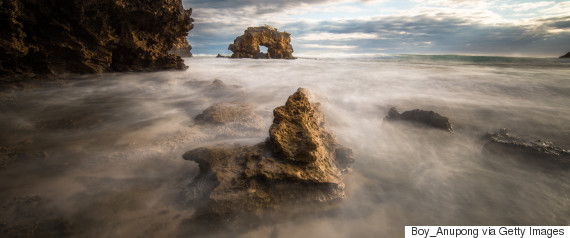 5. Rent A Cave
Want some holiday accommodation where you can really get back to basics? Then Hatters Hideout, a huge sandstone cavern in NSW's Blue Mountains, is the place to do it. The open cave sits on eight acres of nature reserve, and comes equipped with kindling for a fire, solar powered lights and a composting toilet. If you get too worried about the eerie night time sounds and creepy crawlies, you can always retreat to the nearby country house to sleep. But that would spoil the fun, wouldn't it?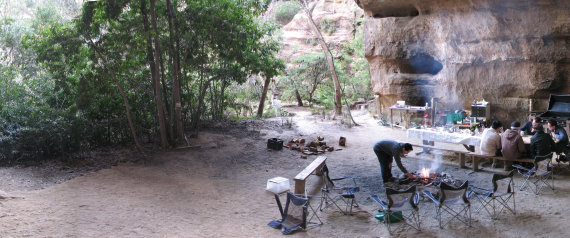 6. Abseil the Glasshouse Mountains
Why take a well-trodden walking track through the Glasshouse Mountains when you could rock climb up them, then abseil down them? Just 70km north of Brisbane, in the Sunshine Coast hinterland, the range of 11 peaks are renowned among the international rock climbing community. Mount Beerwah is the highest summit at 555m above sea level, but abseilers head to Mount Ngunun for the 50m drop from the top. Not for the faint hearted.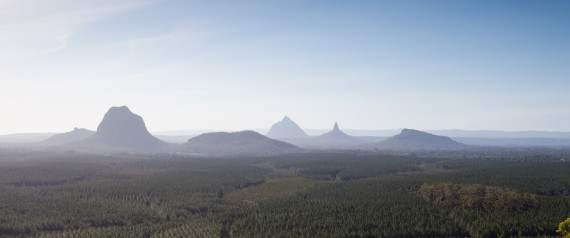 Time flies, so should you - for extraordinary savings on extraordinary holidays, visit the Virgin Australia Bonus 24 hour sale today only.