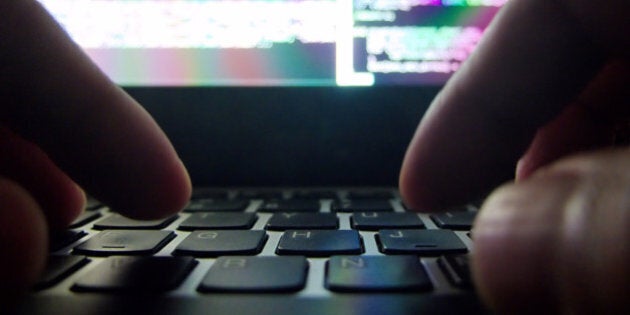 Four men and a woman have been arrested by detectives over their alleged involvement in an online child pornography ring operating in Sydney.
The investigation, which began in June, led detectives to uncover communications between the accused including images depicting sexual activity with a dog. Detectives say they also uncovered photographs of a naked infant related to one of the men.
Police allege the photograph of the child was passed from one person to another, while one man is also alleged to have planned a meeting with an infant to commit sex crimes.
The investigation began after Queensland Police alerted the Sex Crimes Squad's Child Exploitation Unit to the online activities of a man.
On Friday, a 49-year-old man was arrested at his workplace in Macquarie Park, and charged with carrying child pornography. He was granted bail to appear at Burwood local court on March 15.
Three men – aged 61, 50 and 47 -- and a 45-year-old woman from Sydney's west and north-west were arrested in October and November, and will appear at Penrith Local Court on March 18. They have all been refused bail.
Commander of the state's Sex Crimes Squad, Detective Superintendent Linda Howlett said the unit will continue their work targeting people committing child sex crimes online.
"This has been an intensive and challenging investigation conducted by detectives from the Child Exploitation Internet Unit who have been thoroughly committed to gaining a result and protecting children," Detective Superintendent Howlett said in a statement released on Monday.
The 45-year-old woman was charged with bestiality and conspiring to commit sexual intercourse with a child under 10. The 47-year-old man was also charged with bestiality, inciting sexual intercourse with a child under 10 and using a child under 14 to create child abuse material, among other child pornography charges.
The 50-year-old man was charged with inciting sexual intercourse with a child under 10, procuring a child under 14 for sexual activity and carrying child pornography. The 61-year-old man was charged with possessing child abuse material and using a service to promote or publish child pornography.