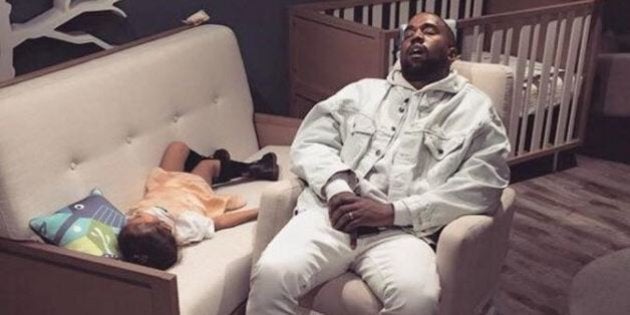 All those Twitter rants must exhaust poor Kanye West.
Kim Kardashian posted a pic of her rapper husband and toddler daughter North asleep in the middle of a store while out shopping.
And what was that noise? Just the sound of Kardashian dropping some famous names in the same post.
"So today we went baby shopping with John Legend & Chrissy Teigen and Kanye & North were a little too quiet. We found them passed out in the middle of the store," Kardashian said.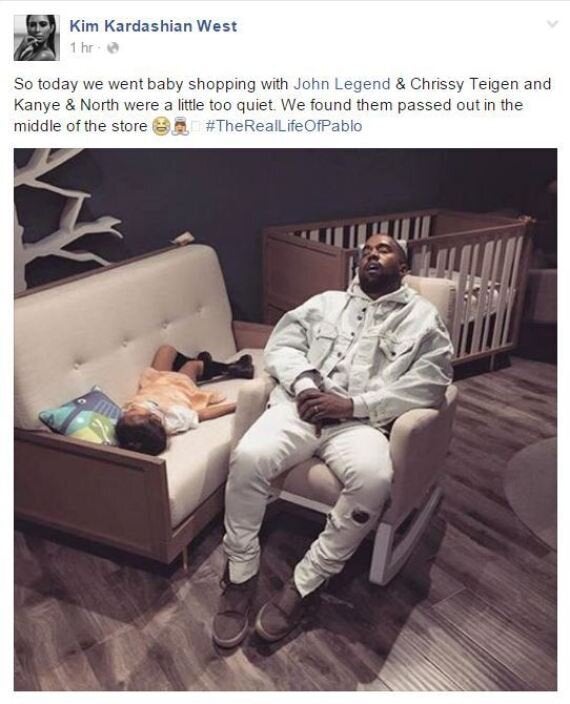 We wonder if the West's were evicted from the store for falling asleep on the merchandise? Highly unlikely.