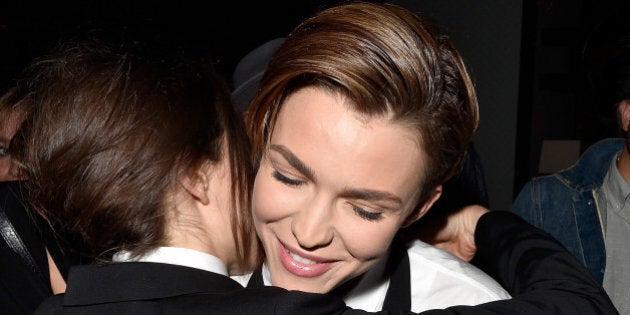 Hollywood can be a cold place to a newcomer. This is a reality that Australian actress and personality Ruby Rose discovered when she moved for her career -- and is why she is thankful to have friends like Ellen Page.
On a post on her Facebook page, Rose publicity wished Page a happy birthday, stating that Page has proven herself as a loyal and reliable friend to Rose during her time in the U.S.
"I never knew how crucial it would be to have loyal and real friends around me in Hollywood until push came to shove and there you were every time, the most honest, the most fearless and the most loyal person I know. When it comes to friendship no one does it better than you. I'm forever grateful and always proud of everything you do," Rose posted.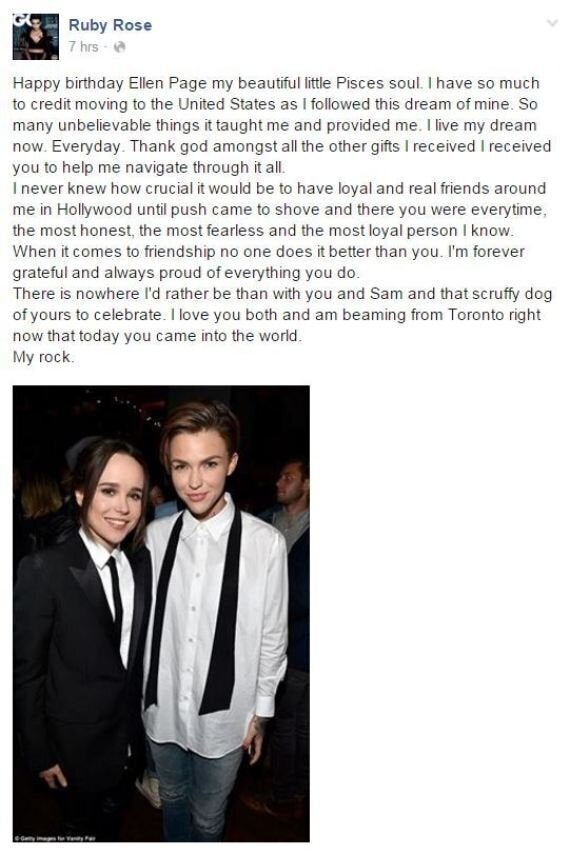 Page, a Canadian actress who starred in the X-Men series came out as gay during a speech at the Human Rights Campaign's "Time to Thrive" conference in Las Vegas in 2014 and in late 2015, confirmed that she is in a relationship with artist and surfer Samantha Thomas.