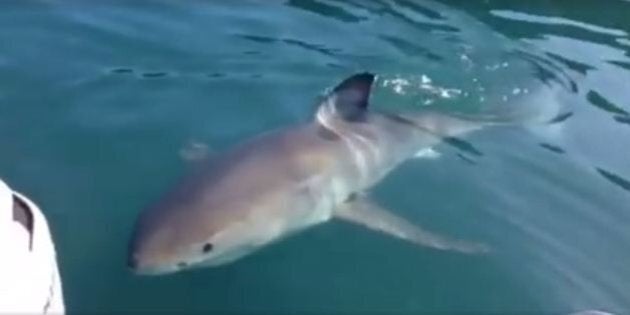 Even the great white sharks are friendly in New Zealand, as a video captures a curious shark saying hello to a bunch of kiwi bros.
The clip, uploaded on Facebook by Hamish Clarke on February 20, shows the shark circling a boat as one man says: "Oh my God, that is so curious, bro," and another exclaims "Ah, I touched man!".
The shark circles the boat, popping its head above water to get a better look at the fishermen before heading off on his or her way.
As for the video, it's been shared more than 600 times.