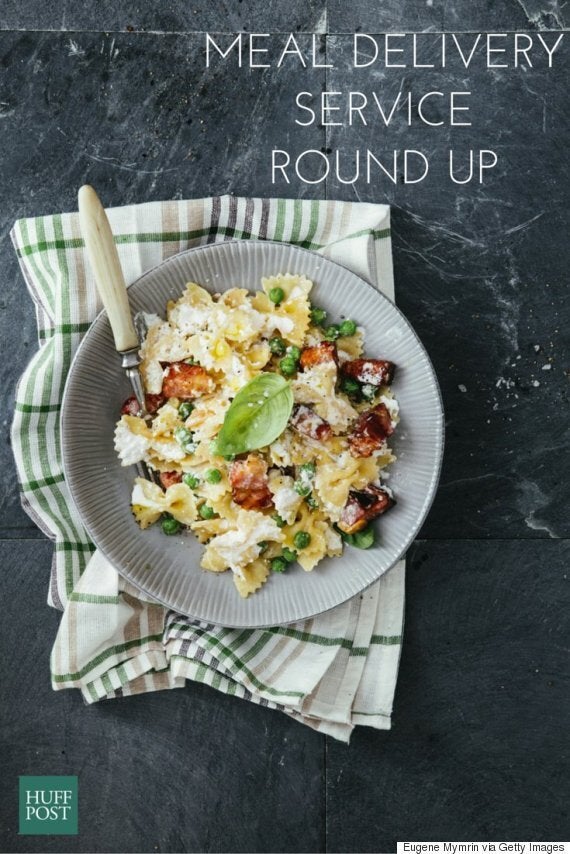 You've walked through the door after a full day at work. Chances are you're probably not going to jump ecstatically into the kitchen, finely dice vegetables with a flourish and create freshly-made mushroom gnocchi with walnut pesto. (If you do, please share your ways).
Although a quick pasta sauce or instant noodles might cut it sometimes, having a nutritious dinner is important, which makes it difficult when you're less keen on the kitchen and more keen to be on the couch, in your comfies, with your favourite show.
One great option for busy, time-poor people is meal delivery.
They often have a bad rap for being bland, beige and boring, but meal delivery services have stepped up their game to include fresh, seasonal produce and big flavour.
Some of the services provide ready-to-eat meals, while others equip you with meal ingredients to quickly whip up yourself.
To help find what option is best for you, we've broken down six popular meal delivery services into price, description and features.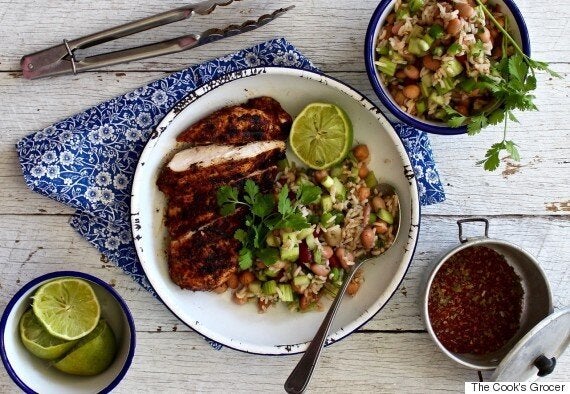 The Cook's Grocer is a ready-to-cook meal delivery service which promises wholesome, delicious and seasonal meals. Each meal is designed to be cooked in under 30 minutes. It said all ingredients measured to exact portions to ensure there is no waste.
The Cook's Grocer delivers Sydney-wide three times a week.
It partners with celebrity nutritionists, chefs and restaurants to allow people to cook restaurant quality meals at home. Partnerships include celebrity chef Scott Gooding and A Tavola, Longrain, Fratelli Fresh, Three Blue Ducks and Nomad.
They also have a store in Rozelle where you can drop by and pick up a meal bag.
Price: The Cook's Grocer meals start at $24 for two adults or 3 meals for $99 (including delivery).
Pros: The quick and healthy recipes change weekly and contain high quality ingredients that are all locally sourced, free range and hormone and chemical free.
Cons: This services only offers two servings and above, not single servings. While their weekly meal plans include free delivery, all other orders under $150 incur a $15 delivery fee. The meals aren't ready to eat and require cooking, so possibly not the best option for people wanting an instant meal. Only delivers to Sydney.
Bottom line: If you're wanting to still cook but not have the hassle of buying ingredients and finding recipes, this is a great option.
Fit & Fresh delivers fresh, preservative-free and healthy meals to your home or office. They have meal plans designed to achieve various goals -- for weight management they provide 1200, 1500 and 1800 calorie plans, or healthy eating plans for those simply looking for wholesome, convenient meals.
All meal plans are a set menu which rotates weekly to provide constant meal variation and they deliver to Sydney, Newcastle, Central Coast and soon to Melbourne.
Price: Healthy Eating regular dinner (five meals for $79), Weight Management 1500 calorie lunch and dinner (five days for $177), Large Paleo dinner (five meals for $88), Vegetarian dinner (seven meals for $78)
Pros: Fit & Fresh meals promise ready to eat, affordable, 100 percent preservative free and have Paleo (gluten and dairy free) and vegetarian meals plans. If you're a fussy eater, you have the 'individual meal option' that allows you to pick your own meals.
Cons: Fit & Fresh delivery costs $12 in Newcastle and $20 for Sydney.
Bottom line: Fit & Fresh is an affordable option for those after ready-to-eat meals, rather than having to cook the meals yourself.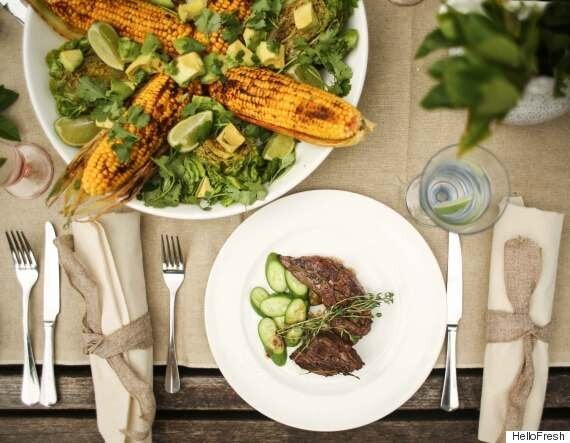 HelloFresh is a "cook from scratch" service that delivers a box of fresh, high quality ingredients and meal plans to your door. The service helps customers master their cooking skills and reduce food waste by eliminating the need for food shopping and meal planning.
The boxes are designed to be used for either three or fives meals per week and you can opt to feed two, four or five people.
HelloFresh delivers to most suburbs in Brisbane, Sydney, Melbourne, Adelaide, Canberra and in Albury, Bendigo, Ballarat, the Gold Coast, Sunshine Coast and Southern Highlands.
Price: Classic Box ($49 for three meals for two people), Veggie Box ($44 for three meals for two people), and Family Box ($119 for four meals for 4-5 people).
Pros: Free delivery and caters to omnivores, vegetarians and families. Per meal, the cost makes it a more affordable option than other meal delivery services, with the price ranging from $8.69 to $9.45 per meal.
Cons: Currently you can't choose the meals you receive, which may be an issue for fussy eaters. Also, this may not be the best option if you're time-poor or dislike cooking completely, as the meals require cooking.
Bottom line: This a good option for those wanting to improve their cooking skills without the hassle of going shopping or deciding what healthy meal to make.
Dietlicious says it provides high-quality, ready-to-eat frozen meals for either weight loss or simply convenient, healthy meals. You can choose from one of their "cleanse and detox diets", 1200-calorie, 1500-calorie or 1800-calorie plans. Alternatively, you can order individual meals.
Dietlicious also offers vegetarian, gluten and wheat free, dairy free, high protein and diabetic meal options.
It delivers to Sydney, Canberra, Melbourne, Brisbane, Southern Highlands, Central Coast, Wollongong and Newcastle.
Price: 3-day cleanse ($110), 1500-calorie meals (five days for $215), 1200-calorie vegetarian meals (five days for $175), 1200-calorie gluten-free meals (five days for $175), or individual meals ranging from $5.50 to $11.90.
Pros: Dietlicious has a large range of meals and individual options which are affordable and ready to eat.
Cons: Dietlicious meals are delivered frozen, so if fresh or raw produce is a high priority there may be more suitable options. Delivery costs $12.
Bottom line: Dietlicious is another affordable option for people who want microwavable meals.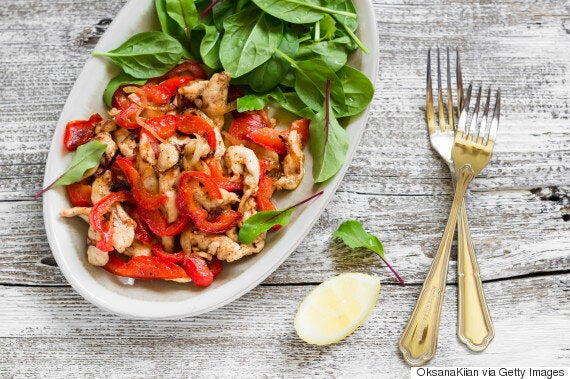 YouFoodz is a ready-to-eat meal delivery service that offers fresh, not frozen, meals it claims are vibrant, clean and delicious. Customers have the option of ordering individual meals or five to seven-day meal plans (including Fat Burner, Muscle Gainer, Paleo, Clean and Lean and Gluten Free Detox).
YouFoodz delivers to Brisbane, Gold Coast, Sunshine Coast, Sydney Metro, Melbourne Metro, Adelaide and Canberra.
Price: Individual meals range from $4.95 for snacks and sides and $9.95 for meals. Meal plans cost between $99.50 to $213.95.
Pros: YouFoodz meals are fresh, affordable and delivery is free to most delivery locations. It uses high quality ingredients with no added preservatives.
Cons: A minimum spend of $69 per order to facilitate home delivery and there are only a few vegetarian options.
Bottom line: YouFoodz is a fresher ready-to-eat option compared to the frozen.
Gourmet Dinner Service has a large range of healthy, ready-to-eat meals and also caters for special dietary requirements -- including gluten-free, diabetic, vegetarian, low GI and dairy-free options.
Each meal is made using fresh, seasonal and locally sourced ingredients. Gourmet Dinner Service offers mains, sides, salads, desserts, hampers and 'petite' meals for those watching their weight.
Gourmet Dinner Service delivers to Sydney, Melbourne, Brisbane, Canberra and coastal cities in New South Wales and Queensland.
Price: Main meals range from $7.50 to $14.50 (for one large serving or two small servings).
Pros: Fresh and frozen meals to suit many dietary requirements and contain no preservatives, additives or GM foods.
Cons: The prices are slightly more expensive than the other ready-to-eat options. Delivery costs range from $12 up to $19.50, depending on your location.
Bottom line: Gourmet Dinner Services is a good option, with both modern and traditional meals on offer.