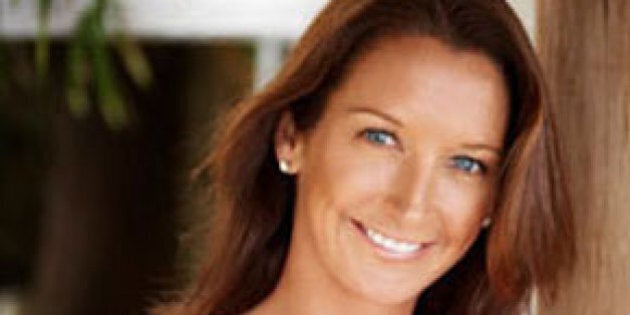 Seven times ASP world champion Layne Beachley is widely acclaimed as the world's best-ever female surfer. She is the only surfer -- female or male -- to claim six consecutive world titles (1998-2003) before retiring in 2006.
But while she's made her mark on the world by paving the way for women's surfing, post-retirement she's now paving the way for women who want to achieve their dreams.
Beachley loves to 'give back' to the community, providing support to her sport, as well as a variety of charities including her own: Aim for the Stars. It's all about mentoring young women and helping them achieve their goals.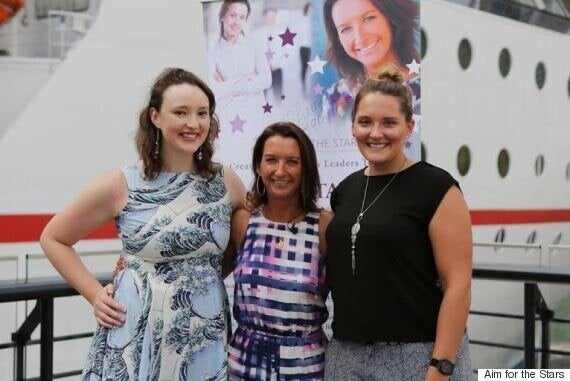 Layne Beachley with two of the young women she has mentored via Aim for the Stars. Picture Aim for the Stars
"When I was starting out, I really struggled to support myself financially. I was working four jobs and I always told myself when I became successful I wanted to help other young women. I deliberately called my charity Aim for the Stars and not 'reach' for the stars because I want people to aim and not just reach!" Beachley said.
"When I was just eight years old, I told everybody that I was going to be a world champion at something. It wasn't until I was 15 that I realised I wanted to be a world champion surfer. It didn't bother me that people would laugh or tell me I'm just being silly. I knew that was what I wanted to do. I was not born a world champion, I have worked very hard for my achievements but the main thing is that I had one goal and I focused on that goal and I would not give up until I got what I wanted."
Since 2004 Beachley has transformed dreams into reality for more than 400 females Australia-wide in a diverse range of areas including opera, ballet, marine science, diving, literacy education, rally driving, BMX, equestrian and the environment.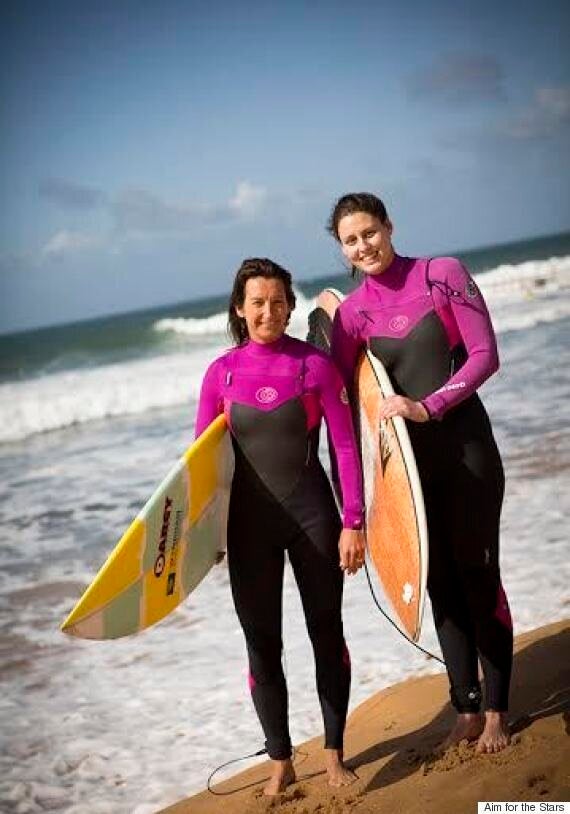 Layne Beachley is committed to helping young women achieve their dreams. Picture Aim for the Stars
Beachley told the Huffington Post Australia that she sees many young women who are 'rudderless.'
"It starts with a clarity of vision. A lot of people go through life like a rudderless boat. They allow the wind and external circumstances and other peoples projected opinions or beliefs to dictate their own value in life. So I was very fortunate I had the ambition and clarity of vision from a very young age. I was very confident."
Beachley recently joined forces with Carnival Cruise Line, who've helped spread the word about Aim for the Stars, hosting a fun event for children called 'Beat the Beachley' on-board the cruise ship, Carnival Legend. Kids were invited to challenge Beachley at a variety of events, such as sliding down the massive water slide or trying to beat her at a round of mini golf. In other words, kids could try to beat Beachley at something other than surfing.
"It's a fun way to raise awareness of Aim for the Stars and also, when you're a world champion, everybody wants to beat you. I'm not being arrogant I'm just stating a fact -- I'm a world champion and everybody wants to beat me!"
Carnival Cruise Line has supported Aim for the Stars with Beat the Beachley -- led by Vice President Australia, Jennifer Vandekreeke.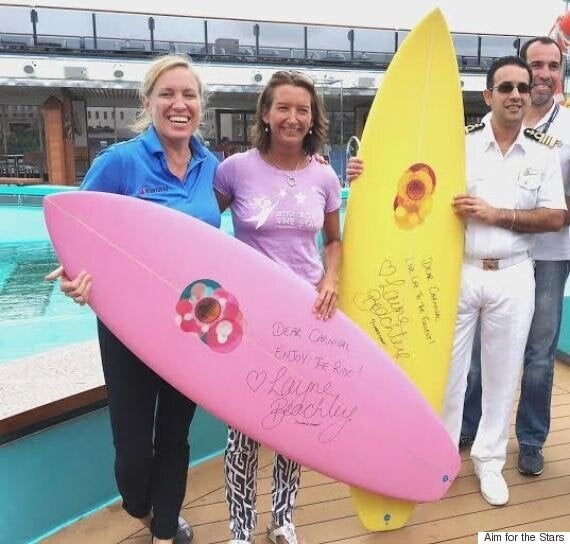 Carnival Cruise Line Australia Vice President Jennifer Vandekreeke (left) with Layne Beachley on the Carnival Legend. Picture Aim for the Stars
Vandekreeke said Carnival Cruise Line wants to help Beachley enable girls and women to achieve their full potential.
"Each of the women on the Carnival leadership team in Sydney became successful because we dared to dream big and we had mentors along the way who took the time to help us grow and develop. We believe deeply in Layne Beachley's Aim for the Stars vision of inspiring girls and women to achieve their goals," Vandekreeke said.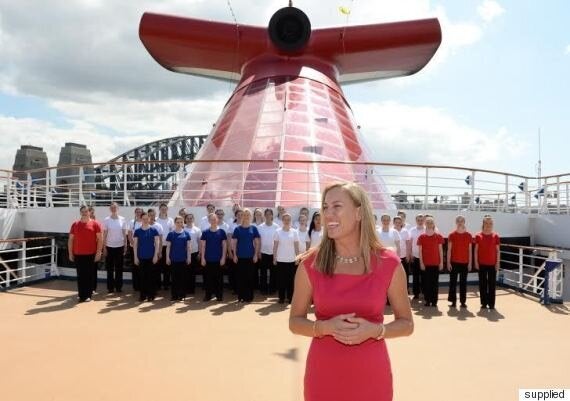 Jennifer Vandekreeke, Vice President Carnival Australia. Picture supplied
"In a world of social media and supermodels, young women are under incredible pressure to fit in, please others and look like a celebrity. It's more critical than ever for us to encourage and inspire young women to focus on achieving their dreams instead simply meeting the expectations of others. Australia and the world will be a better place when every young woman has the confidence and support to chase her dreams."
Applications for Aim for the Stars open in July 2016 and the chosen 40 females are given a 12-month mentoring program that includes a trip to Sydney to spend time with Beachley. There's also a special on-line mentoring service.
"There are thousands of charities supporting people who are sick, dying or disadvantaged. We're all about creating future leaders. So we're investing in tomorrow's leaders today, ensuring they fulfil their potential," Beachley said.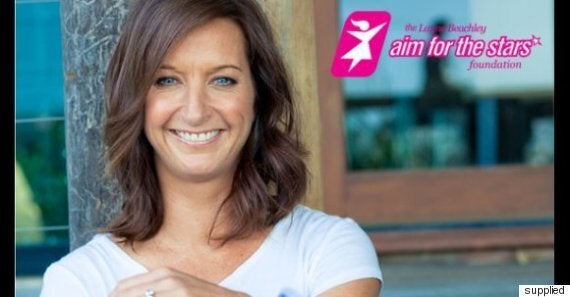 "In my life there were times I lacked self-belief so I had to surround myself with mentors and experts who had what I wanted and were willing to share that information with me. So it's making sure that, when you know what you want, surround yourself with people who elevate you. When we proclaim to the world, 'This is what I want to be', the majority will tell you, you won't make it. Aim for the Stars will tell you, you can and you will!"