There couldn't be two cities located in the same state that are any more different than San Francisco and Santa Monica.
San Francisco is gritty, old school Californian glamour with some dark, but heavily cultured pockets, while Santa Monica is all about beach-side living, Hollywood glitz and green smoothies.
That's why you really need to do both. And connecting those two incredible spots is Highway One -- one of the most beautiful drives in the world.
WHERE TO STAY IN SAN FRANCISCO
If there's anywhere you want to stay on your first visit to San Francisco, it's Fisherman's Wharf. Known as the entertainment and dining precinct of the city, staying at Hotel Zephyr affords you all the tourist conveniences you would need, including views of the Golden Gate Bridge, Alcatraz and the Bay Bridge. The hotel itself boasts a lot of personality and quirks with art installations in and around the hotel. The rooms themselves are modest in size but very reasonably priced.
WHAT TO DO
If you're only in the city a little while, your tourist checklist should involve, at the very least, a visit to The Golden Gate Bridge, Alcatraz Prison, Lombard Street and Haight & Ashbury -- the home of the 1960s hippies.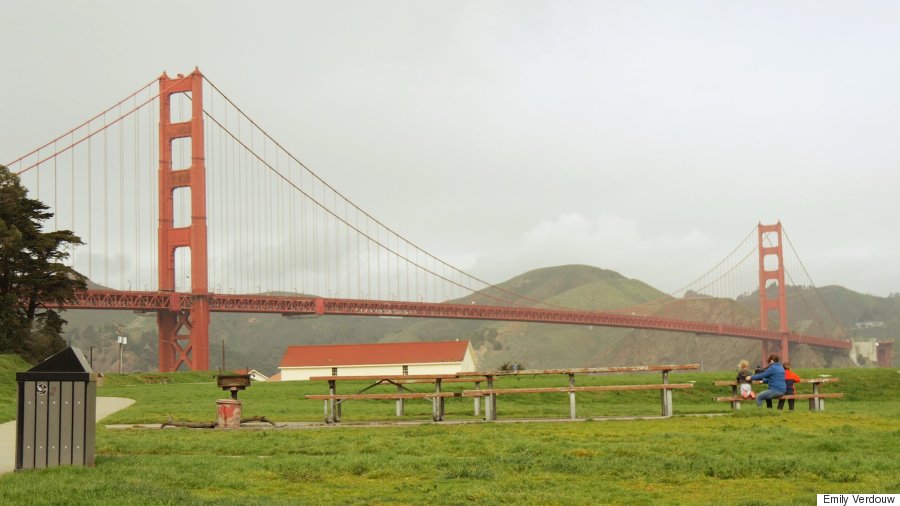 The Golden Gate Bridge is a San Francisco icon.
WHERE TO EAT
This restaurant was designed to promote that old-style family dinner experience. Only one menu is placed on the table and all dishes are created to be shared in the hope to facilitate conversation. Diners can choose from 18 dishes to collectively design their own six-course family meal.
The Mission District
There is every imaginable type of cuisine to discover in the Mission, the historic Latin neighbourhood of San Francisco. While you battle with food indecision you can distract yourself with an abundance of colourful murals splashed onto the sides of buildings. If you're only in town for one night, Avital Tours can take you on a 4-course progressive dining experience, all the while you take in the sights and sounds of this colourful neighbourhood.
THE JOURNEY ALONG HIGHWAY ONE
The total drive from San Francisco to Santa Monica is about eight and half hours, though it's a waste to do it in one day. Take your time along the Californian coast and stop off at Monterey, Big Sur and Morro Bay. All towns are worthy of your time. The Huffington Post Australia made a stop in Monterey before heading down Highway One onto Santa Monica.
When staying in Monterey you want to stay in the heart of Cannery Row, and the Intercontinental really, truly is luxury and coastal charm personified. The rooms are generous and include all the amenities you would expect from a high-end hotel.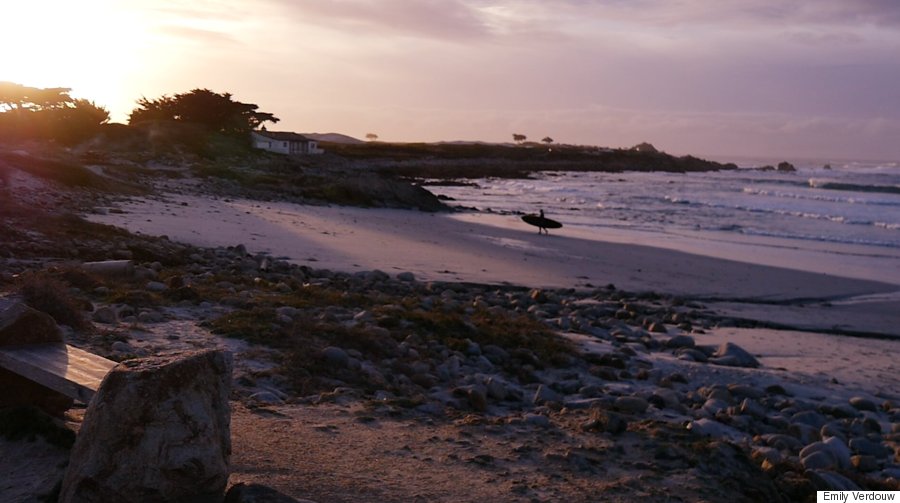 Spanish Bay on the 17 Mile Drive 20 minutes from Monterey.
WHERE TO EAT
It doesn't look like much from the outside, but once inside you can choose from three very different rooms all boasting old-school decadence. Opened in 1968 many of the staff have remained with owners Ted Balestreri and Bert Cutino since the beginning. It's also a favourite of Hollywood superstars like Clint Eastwood, Julia Child and Prince Albert II of Monaco. You'll want to request the help of Fred Dame, Master Sommelier when choosing your wine. This man is a genius and he'll help you navigate the 1,800 strong wine list. Once you've finished your meals head to the front bar where live performances take place and dance into the evening.
WHERE TO STAY IN SANTA MONICA
The Fairmont Miramar Hotel & Bungalows
This hotel is the essence of beach-side glamour. Walking into the main reception you can peer out onto the central gardens donned with fairy lights surrounding the pool. Off to the side is one of the hottest brunch spots in Santa Monica, The Fig, and out the front is the hottest bar, The Bungalow. So not only are you afforded the kind of luxury and vibe that makes you feel at home in Santa Monica, but the staff are at your every whim, including complimentary car service so you can make your way around town without the hassle of cabs.
WHAT TO DO
There's plenty to discover in this city but if you only have a short amount of time, then you must cycle along Venice Beach with a stop off at Muscle Beach. Don't miss the Venice Canals which are only around the corner from the beach. If you love your shopping then make sure you head to McKinnon Linney. It's full of boutiques with a plethora of organic cafes for the health conscious. Finish your day down at Santa Monica Pier and watch the sun go down. You'll be in awe as the city turns a bright shade of orange.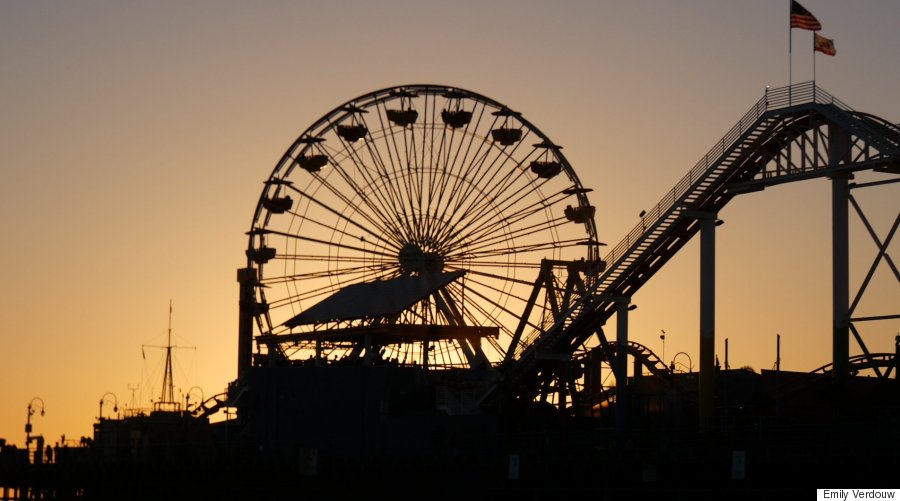 The famous Santa Monica Pier sunset. This is a must-do.
WHERE TO EAT/DRINK
While staying at Fairmont you also have easy access to two of the city's hot spots -- The Bungalow and The Fig.
This is a great spot for a Sunday morning brunch and the Huevos Rancheros and Lemon Ricotta Pancakes come highly recommended.
For a Saturday night or a Sunday session, make your way here. You're bound to do a bit of celeb-spotting here so it understandably gets packed, so try and get in line early to grab a comfy couch for your group.
Ashland Hill This spot is touted as the newest 'hot spot' in Santa Monica. It's an American tapas restaurant that feels more like a bar than your average dining experience. It also has the kind of vibe that makes you feel like you're right where you need to be on a Saturday night.
GETTING THERE
On 18 December 2015, Qantas returned to San Francisco, with non-stop services operated by our B747 aircraft refreshed with A380-style interiors, including Marc Newson's fully-flat Skybed in Business, award winning Economy cabin and large seat-back screens in each cabin with over 1500 entertainment options. American Airlines codeshare on these services. Qantas operates six return services per week between Sydney and San Francisco.
For more information about San Francisco, Highway One and Santa Monica, head to Visit California.
Emily Verdouw travelled to California as a guest of Qantas and Visit California.